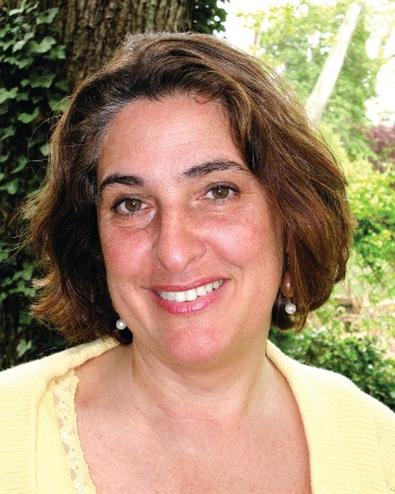 Readers' Choice for Favorite Vocal/Singing Coach: Nancy Mayans
Nancy Mayans is skilled at tapping into an actor's essential and internal energy. The winning combination of her experience as an energy worker and healer and her acting courses at the William Esper Studio in New York City is likely why students feel at ease in her classroom, and why Backstage readers voted her their favorite vocal/singing coach on the East Coast.
"My students are becoming more energetically sensitive and it makes it easier to transform their voices, because when your energy is open—whether you open it through direct energetic exercises, through the voice, through movement classes or Alexander [Technique] classes—as people become more and more aware of their bodies and their tensions, it's easier to make a deep transformation in their voices," she says.
While she focuses on voice and speech improvement, Mayans has incorporated more singing into her curriculum, allowing students to develop breath support, build their confidence, and train their ears; it also provides an opportunity to showcase personality in ways "you would never see in a normal voice and speech class."
Fostering a space where students feel free to reveal themselves is key to Mayans' practice. "The most important thing is to create a safe, loving environment; professional but supportive," she says. "You're allowed to screw up and try and fail, and I won't think any less of you as a person. Your value is not at stake here. I've had so many students tell me...they never felt safe and honored as people [in classes]; it was always based only on how their art was doing. When your self-worth is on the line every minute, you can't do your best work."
As a teacher who prefers not to operate with "fear-based" motivations, Mayans instead uses incentives such as competitive voice games ("People get very focused and they're able to much more quickly pick up a phonetic drill because their minds are present"), energy exercises to keep actors grounded, and assurance that they're being supported.
"The best way to break down somebody is to care about them—not invasively, just to hold a space of kind acceptance," she says. "I genuinely feel that about my students. I want them to grow and believe they can grow, and I believe I have tools that can support them in their growth if they want the tools. That creates a safe boundary that is critical to getting the best out of a student."
Check out interviews with all of the 2015 Readers' Choice winners, coming to you throughout the week!