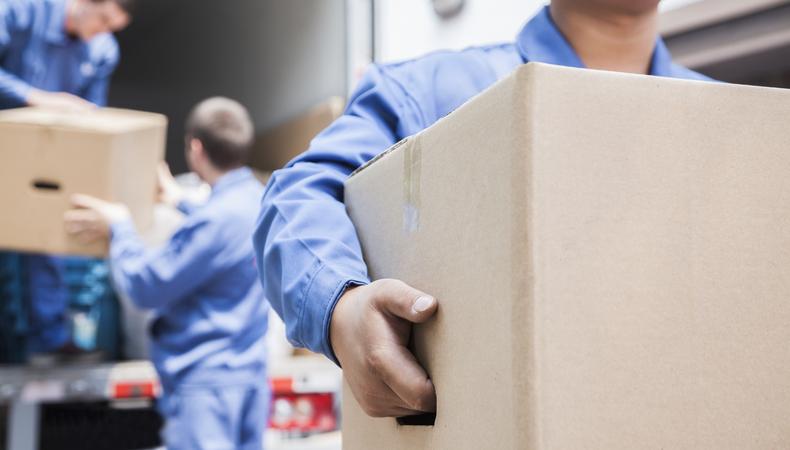 When Mateo Prendergast moved to New York City twelve years ago, he, like many of us, wasn't quite sure what he wanted to do, where he wanted to live, or how he was going to get by. He'd done some acting before—most recently, in fact, nearing the end of a hike along the Appalachian Trail. A fellow hiker he'd met rounded up a few buddies from the trail and led them through some improv exercises. Mateo liked them enough that when he moved to New York, he signed up for a class at the Upright Citizens Brigade, and he's had the bug ever since.
In order to make ends meet during on and off stints, Mateo worked his way up through the ranks with Rabbit Movers, "a moving company supporting and supported by its own collective of artists living and working in New York City."
In other words, Mateo, now Chief Relocation Consultant at Rabbit Movers, found a survival job that worked for him and stuck with it.
There are a few key points to look for in any survival job: flexibility, income, experience, and if you can find it, a good foot in the door. While not every job will have every point, there are a few you'll want to stick to.
Rabbit Movers is happy to provide several.
Flexibility?
The number one must-have factor in any survival job. As a performer, your schedule can change rapidly as auditions pop up on your calendar, so having the ability to pick your own schedule is essential.
Mateo says the flexibility offered at Rabbit was one of the things that prompted him to take his first big step into the acting world.
"I had done a little bit of acting before [moving to New York City]. But I think working for Rabbit definitely gave me the flexibility to in a way I could not before...They've always kind of hired people who were looking for the same thing, a flexible way to make money but still have time to pursue a creative pursuit. It's always been a company of musicians, artists, theater, writers. "
Income?
Mateo recalls first hearing about Rabbit through a roommate, a musician with a then-mysterious day job, who would return home with "all this cash" he told Mateo were tips from driving with Rabbit.
You also have the freedom to adjust your hours based on your own need and availability.
"In the past," Mateo explains, "I've taken long periods to take classes, work on shows, rehearsals. I've also been able to go from working 30-40 hours to down to 20 hours a week if I need more time."
And if you're looking for a gig to start soon, Rabbit is hiring now!
Networking/Experience?
Yes! Mateo says the nature of the hiring, which sticks mainly to actors, performers, and other creatives in the city, means that your fellow mover, your driver, your dispatcher, or even your client could be your next collaboration partner.
"A lot of movers have made connections from having met at Rabbit. We move a lot of clients in the arts. In some ways, it's a great way to network. You can meet a fellow mover or client who has some interest, and who knows what it turns into?"
Why New York?
Anyone who's spent more than a few months in New York knows roommates (and new rooms) come and go with the seasons, and this can ring especially true for theater actors. New York's high fluidity and the number of people moving here means Rabbit Movers rarely has a slow week, and hours can be as plentiful as they are flexible.
"New Yorkers move a lot more than people in other cities," says Mateo. "It's a very mobile population and it's harder to do a move on your own in NY. Not many people have cars. Not many people are willing to drive a truck through NY city streets. [Rabbit does] moves of all sizes, from a dorm to an apartment to family moves."
Anything else?
Everyone is welcome, even if they've been gone for a bit.
"Everybody at the company from top to bottom, everyone gets it," says Mateo. "This isn't necessarily the be-all-end-all of your career. We're all in it together. We're happy to see someone move on. But if they should ever need the work, they're always welcome to come back."
And it's great to know Rabbit alums are always proud of their fellow rabbits.
"I think for a lot of people who no longer work at Rabbit, it's been a great step stone to the next phase in their career."
Check out Backstage's New York City audition listings!