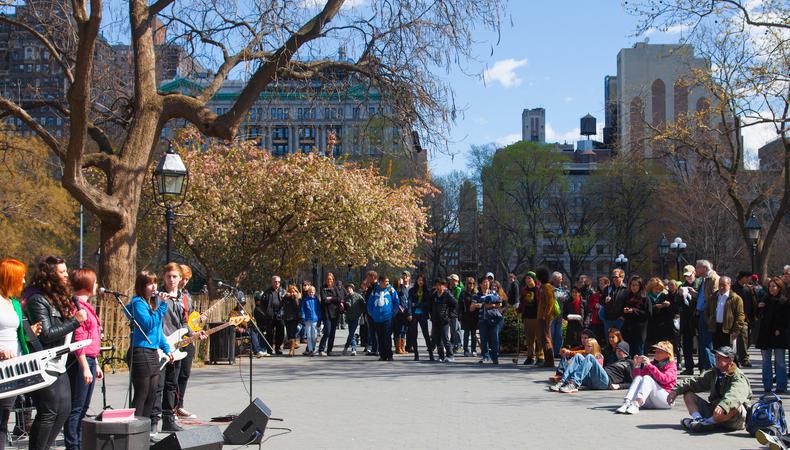 New York City's performers may not be able to perform on an indoor stage right now, but soon, they'll be allowed to perform outdoors. The New York City Council has approved a new program, called Open Culture, that will allow performers, including actors, to apply for permits to perform outside in approved city spaces in 2021. Live indoor performances have been on hiatus since March in NYC because of the COVID-19 pandemic.
The bill was introduced by NYC council member Jimmy Van Bramer. The bill will allow artists and artistic institutions to use approved open spaces for their performances and cultural events. It will go into effect on March 1, 2021 and will continue to Oct. 31, 2021, with the possibility of an extension to March 31, 2022. There will be an application fee of $20 to participate in the program.
"Arts and culture are the lifeblood of our City," said Van Bramer in a statement. "With the new Open Culture program, artists and art groups can start staging performances—and charge for them—starting March 1. There will be dancing, singing, and comedy on the streets bringing joy and jobs to thousands. We need to use our city's space in new and creative ways to make sure the cultural community can perform and create. This new law will be a dynamic and transformative program for our cultural community and will create a dynamic open space use—a true win-win."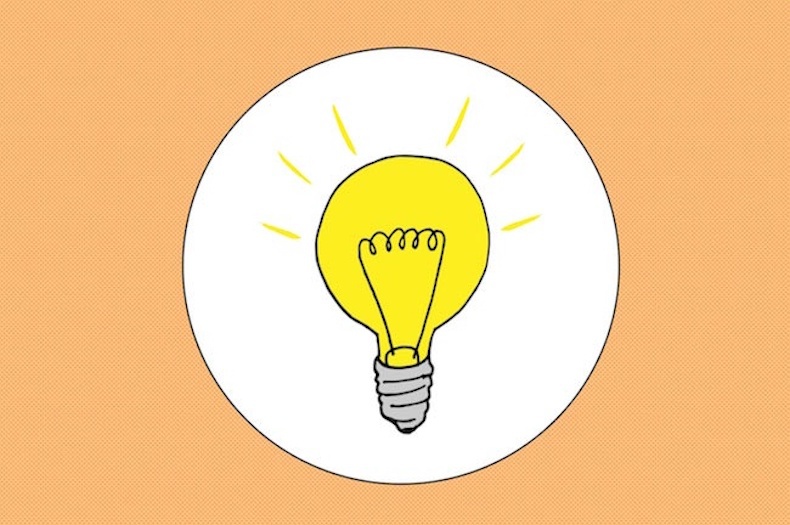 How to Create Your Own Content
The Mayor's Office of Citywide Event Coordination and Management will create a website that will provide artists with a list of eligible open spaces, and will provide audiences with a list of outdoor performances around the city. The program will be run in consultation with the NYC Department of Cultural Affairs, the Department of Parks and Recreation, the Department of Information, Technology and Telecommunications, and any other relevant agency or office.
"Prior to COVID-19, the cultural sector in NYC was one of the largest industries in NYC, employing nearly 400,000 workers, paying them $31 billion in wages, and generating $110 billion in economic activity," said council member Laurie Cumbo, who sponsored the measure to create the website, in a statement. "In merely seven months, employment within this sector has fallen over 60%, with 95% of organizations being forced to cancel some programming."
She said that Open Culture "is symbolic of our city's commitment to innovation in the face of a 'new normal.' I look forward to seeing how open spaces are utilized by our cultural sector in the near future with use of this newly designed website."
The program is modeled after the city's "Outdoor Dining" program, which allowed restaurants to create outdoor dining structures on city streets. Indoor dining was shut down at the beginning of the COVID-19 pandemic but was reopened at 25% capacity in September. Indoor dining was discontinued on Dec. 14 because of rising COVID-19 infections.
Meanwhile, on the federal level, the Save Our Stages Act, which allocates $10 billion to live performance venues, was folded into the Heroes Act, which was approved by the House of Representatives. Following a two-hour hearing in the Senate on Dec. 15 about the impact of the pandemic on live entertainment venues, the Senate is expected to vote on the Heroes Small Business Lifeline Act, which contains a version of SOS, on Dec. 18.
More updates on how to take advantage of this new program to come.