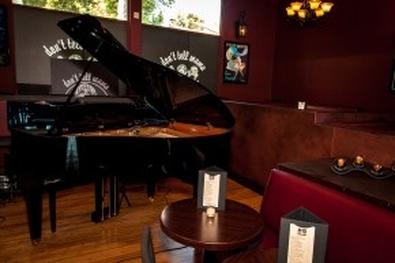 New York's cabaret venue Don't Tell Mama has opened up its first new location in 30 years in Los Angeles and is holding auditions for singing waiters and bartenders.
The famed "way station for people with big dreams" has employed a chorus of Broadway performers over the years at its Big Apple location. Some of those veteran staff members have been flown out to Los Angeles to help the West Coast outlet get on its feet.
The first staff audition held in January drew more than 500 hopefuls. DTMLA's artistic director Ryan O'Connor has since slowed down the process and hasn't yet announced the second round of auditions.
The New York location is known for its cabaret performances but the Los Angeles branch isn't licensed for those types of shows. For now, it will just be a 187-seat piano bar where the waiters and bartenders take turns performing.
Getting solo stage time is one of the reasons why DTM's staff has remained so loyal. The venue is also famous for working with its staff when they need time off for auditions or want to hold an in-house showcase.
Performers from "Smash," "Glee," "American Idol," and the Broadway touring companies that take up residence at local venues have been invited as guests to DTMLA, raising the possibility that one or two of them might feel the urge to take the stage, too.
"As a long time fan of Don't Tell Mama in New York City, I am thrilled to be a part of bringing the legendary establishment to Los Angeles," O'Connor said in a statement to Backstage. "For the past five years I have dedicated myself to lifting up and celebrating the incredible community of Broadway caliber performers and supporters here in Los Angeles and a venue like Don't Tell Mama is long overdue in this city."
DTMLA is located at 8279 Santa Monica Boulevard in West Hollywood.