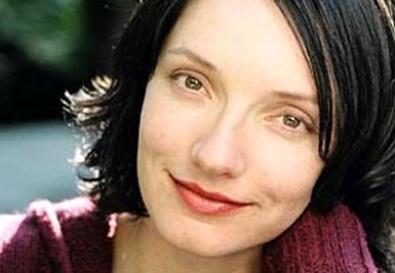 Dear Jackie:
I'm a university student who wants to get into acting after I graduate this spring. I'm planning on moving to Halifax, Nova Scotia, for the next few years to try to get my start. I know I won't be making much, if any, money when I start out, so I also want a job that will help me pay the bills and eat. My question is: How do I balance auditioning, preparing for auditions, and working enough to make a living? In my experience, employers are iffy about giving time off for a doctor's appointment, let alone an audition. And if I do get some acting work, do I quit my day job and then find another one when my contract is up?
—M.J.
via email
Dear M.J.:
That old cliché the actor-waiter is a cliché for a reason. A job that allows flexible scheduling, and at which you can get your shift covered when a last-minute audition comes up, has obvious advantages over an office gig with a boss who needs you at your desk daily from 9 to 5.
That said, actors find all sorts of convenient employment arrangements. Almost any job can work if the boss is flexible and understanding. I worked for years as a commercial producer; a friend of mine is an assistant for a talent agent; another is a personal trainer. I know actors working as baristas, landscapers, webmasters, college lecturers, casting assistants, hotel staff, headhunters, babysitters, and dance teachers. You name it. What you're looking for is a job with basic flexibility that can let you out on short notice, even if it's just for an extended lunch so you can run to an audition and back. If you begin booking with regularity, temp work could be a good solution, as you can control your schedule and avoid upsetting anyone when you have to be on set for a week.
Apart from the issue of a good day job, you'll be faced with the tougher balancing act of making a home for yourself, professionally and personally, in a new city—one I'm not familiar with. I spoke to Joanne Kelly, a Canadian actor who got her start in Halifax, about your situation. Kelly stars on the SyFy channel's top-rated comedy-drama, "Warehouse 13," currently filming in Toronto.
"I grew up in a very small town on the east coast of Canada," says Kelly, "and while it is an amazing place, I wanted exposure to a culture and diversity that only a city can offer." Kelly spent six months working in Halifax at Shakespeare by the Sea before moving to Toronto and then Los Angeles. She says her move to the States was "more of a personal choice about growth rather than a career choice. Canada is great because you build personal relationships with producers, directors, casting directors, writers, and other actors. It's smaller and more intimate. The U.S. is great because people are really willing to take chances on an unknown if you bring the goods. The diversity that a major hub like L.A. produces—of both scripts and roles—really allowed me to spread my wings as I got older. And the life experience of living in that city—there really is no other place like it—allowed a growth and a fulfillment that I am very thankful for."
Asked about her early years, Kelly recounts several common actor-friendly day jobs. "I did a little bit of everything," she says. "I did some extra work, auditioned for commercials, bartended, temped, worked for various telemarketing companies, and was a receptionist. I personally think, in retrospect, the best day job for me was telemarketing, because I could work shifts from 5 p.m. to 10 p.m., which allowed me to audition during the week. I worked full time on weekends. During this time, I also took acting classes for TV and film, and after finding an agent, which took me a year, I started landing auditions and roles."
In her current role, as Myka Bering on "Warehouse 13," Kelly continues to work long hours. In our conversation, she mentioned 18-hour days. I asked her how she finds balance with only six hours to sleep and see friends and family: "Filming a TV series and being a lead, you kind of go into the season knowing that your personal life goes on hold for six months. You have to surround yourself with people who understand that. I've slowly let go of the people in my life who get angry with me for being busy. If they're my friends—true friends—they'll understand."
Her final words of advice to actors just starting out on the professional journey: "Chin up. Learn to live with a thousand noes for that one yes. Learn to love auditioning, because it is a necessary (sometimes) evil. And lastly, always be true to yourself. Believe in your talent, ability, and most importantly your uniqueness. There is no one else in the world like you who can bring to the table what you do. Have faith in that and in yourself, no matter what. Good luck!"
Dear Jackie:
I just started working with a new manager. She is really friendly, and we've had a couple nice lunches together, but she keeps asking me to introduce her to my boss. I work at a production office and met her when we booked one of her clients on a job. I did use that connection to get her to look at my submission, but now it's kind of making me uncomfortable. It's like she's only interested in using me to get to my boss, and I am wishing I hadn't brought that into it. What should I do?
—Not Your Stepping Stone
Los Angeles
Dear Not:
Do you know anything about this manager beyond her title and single client booking through your office? Has she done any, well, managing on your behalf? Has she introduced you to agents, set up meetings for you with casting folks, or helped you refine your image or marketing materials? If not, and you're just spending time deflecting her advances toward your boss, you need to tread very carefully.
Give her a couple of months, and if nothing materializes from her end, move on. During this time, if you haven't already, research her current clients and history. Make sure you like what you see. It's possible she just wants to expand her already decent network of professional contacts and sees this as an easily attainable and harmless meet-and-greet. It's also possible she sees this as her only attainable meet-and-greet—which would be bad for you.
Tell her politely but firmly that you don't feel comfortable playing professional matchmaker for your employer. Get the focus back on yourself, saying something like, "I'm sorry if I gave you the wrong impression, but I just don't feel comfortable mixing my acting career with my day job at this point. I'd love it if we can focus on how to get me out of that, or any, day job!" If she stops returning your calls, you'll know what her true motives were. If you continue working together and establish some mutual trust, you might decide to introduce her to your boss after all.


Questions for The Working Actor? Send an email to

[email protected]

. Thank you!