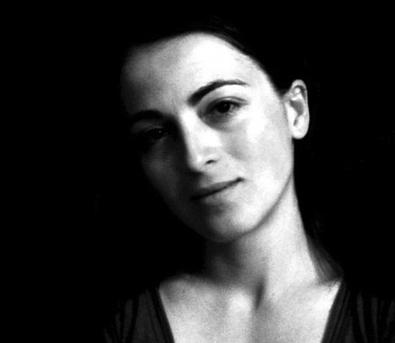 It is my favorite because it's easy. You do not need a rehearsal space, special equipment, or a dedicated time. It is called "observing," and I'm pretty sure I'm not the first one to tell you about it. But it is such an important tool so I think it's worth reminding.
When you are on the subway in the morning, take a moment and look at the people around you. Chose one in your mind and try to really observe him or her. What is this person like? What age? What makes him absolutely unique? What was the reason you chose him? Name three qualities that make this person different from all the others on the train. Can you pick up a gesture he is doing? If not, can you imagine one that would match him? For example, touching his chin when nervous.
Then the true fun begins. Try to imagine the life of this person, who must be your hero by now. I will call him/her "A." What does A do for a living? Does A have a family? Where is A going now? What is the biggest problem A has to solve? What is A dreaming about? If you would dramatize A's life, what type of play would it be? A love story? A drama? A comedy? Why? Imagine a scene with A. Imagine the way he/she talks. Go in your mind as detailed as you can (depending on how many stops you have, of course). The secret is not to invent random things. Everything you come up with has to have a reason reflected in the real person in front of you.
Once you are at home, pick up one of your theater books, and chose a play you already know. It can be a classic, or maybe something you are working on now. Open the book randomly, and take the first character you see. Try to read a scene, imagining that you cast A as that character. The bigger the gap between the character in the play and you're a, the better. For example, let's say that you picked Shakespeare's Juliet, and your A is a homeless looking guy in his 60s who was eating peanuts. Read the scene from that guy's perspective. For example, he is in love for the very first time (but he also has a back pain, etc). Don't forget the peanuts! Play with it until it doesn't feel ridiculous anymore.
Sometimes it might just not work. Remember it is just an exercise and is meant to widen your area of acting. Other times, the result is so fresh, so interesting, and so beautiful, you may want to keep it in mind and add it to your repertoire. The more you play, the easier it gets to make connections and to create unique characters.
Give it a try. Next time you are on the subway, give that solitaire on your phone a break and play this game instead. And if you have a moment, let me know how it worked for you. I'd be happy to hear.
Ana Mărgineanu is a Romanian theater director. She recently started PopUP Theatrics, a site-specific theater company, in partnership with Tamilla Woodard. Ana's work has been presented in the main cities of Europe as well as in New York. Her shows won multiple awards, including "Best Play" at London Fringe Awards ("The Sunshine Play") and "Best Show" at the Romanian Comedy Festival ("5 Miraculous Minutes"). She is also an alumnus of The Lincoln Center Directors Lab, and a founding member of The Internationalists. Ana worked as an associated professor at the National University of Theatre and Film, Bucharest, and she has lead acting workshops in Athens, Bucharest, New York and Mexico. For more information, visit www.anamargineanu.com.