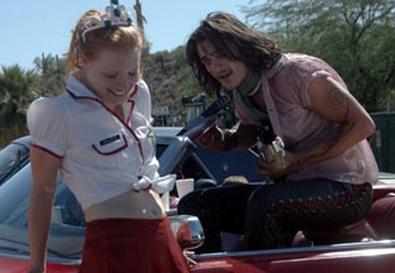 This past year, I had the opportunity to see some extraordinary performances, but none like Jessica Chastain's portrayal of Jolene, a teen temptress in Dan Ireland's evocative indie of the same name. Based on E.L. Doctorow's "Jolene: A Life," the film spans 10 years in the life of an orphaned 14-year-old married twice by the time she turns 18. Chastain's nuanced performance was both heart-wrenching and heartwarming—so much so that by the end of the movie, I found myself tearfully rooting for the former home wrecker who had more than once been victimized by the system designed to protect her.
Now, knowing Jessica as well I do, having starred opposite her in Tate Taylor's "The Help," I was astounded by her fearlessness in playing this character. You see, Jessica is very shy. Jolene—well, let's just say one of her incarnations involved being an under-age stripper in Vegas. There are not many actresses who would consider playing a role with nudity, let alone a shy one. But Jessica was able to imbue the complex character with naïveté yet worldliness, insecurity and confidence. The performance was inspired. "Jolene" boasts a stellar cast including Chazz Palminteri, Frances Fisher, Dermot Mulroney, and Rupert Friend.
Octavia Spencer has appeared in such films as "Bad Santa," "Dinner for Schmucks," and "Coach Carter" and on the TV series "Ugly Betty" and "Halfway Home." In 2009, Entertainment Weekly named her one of the 25 Funniest Actresses in Hollywood. She will next be seen in the film adaptation of the best-selling novel "The Help."