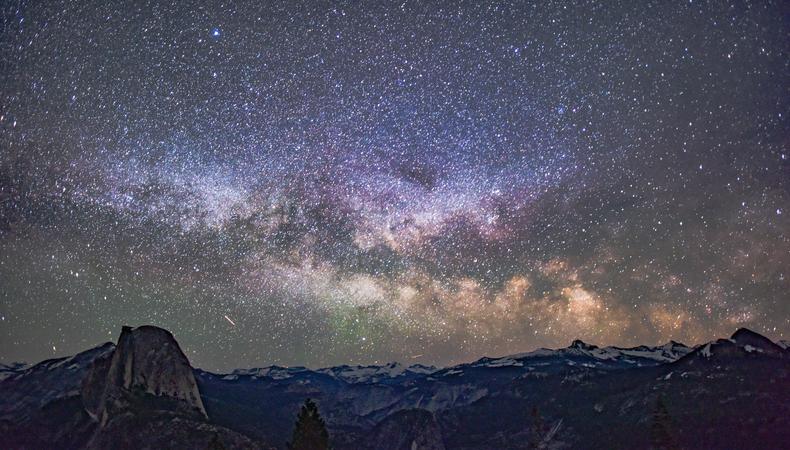 A little spooky cosmic weather makes October go down with a few appropriate head spins. Mercury isn't going retrograde but Venus is, sending us back to the forgotten places of our love script, the shadowy depths of our relationships, and others trigger points we dare not touch. Considering Venus will also be in the depth-plumbing sign of Scorpio—think intense attraction/repulsion, transformation, and the dark itself—this month should be interesting.
As with all retrogrades, this is an opportunity to clear old baggage and make room for new layers of relating. In most annals of astrology, beginning a new relationship during the Venus retrograde is the only thing that's not recommended. What is recommended? Facing fear and uncertainty with courage, feeling it all, telling the truth and allowing things to change as nature intended. No, it won't destroy happy relationships but it may deepen them and challenge the couple to face things together, rather than retreat to their individual caves.
The Sun is in Libra most of the month, so our collective attention is geared toward finding balance, harmony, and beauty in our lives amidst the Scorpionic drama and a few blind curves. As with everything, we wouldn't appreciate the highs if we weren't brought to our knees once in a while. Happy Halloween!
For the full skinny, be sure to read your Sun and Rising sign!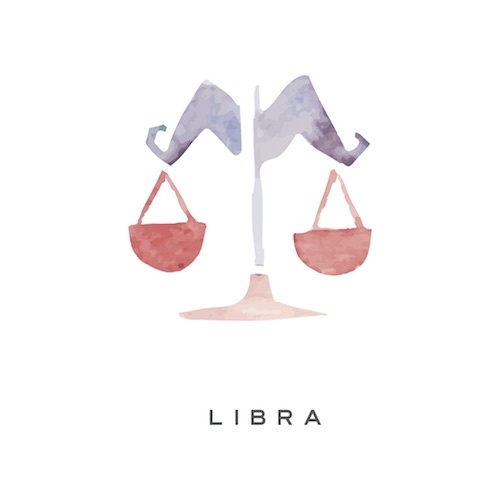 Happy birthday, Libras! Your new year wishes are best planted on a lovely New Moon in your sign on Oct. 8, but feel free to get in the mood for a month of celebration and attention before that. You're in a great place to take an eagle-eyed view of what you've created in the past year and decide what's next.
Finances look good with Jupiter amplifying earning potential in your 2nd House. Your ruling planet Venus is going retrograde, which means you may be revisiting contract negotiations and the relationships. With Pluto hanging tight in your 4th House of Family and Roots, change at the deepest level continues. You've been very focused on security and Pluto (as well as Saturn) is letting you know what needs your attention. (Finances? Property? Family?)
While it is in retrograde, Venus does enter your sign with showbiz timing on Oct. 31. I don't care what direction Venus appears to be orbiting, it's always a good influence in your sign. Shake the money tree, plug any leaks in your spending, and enjoy empowering yourself this month, especially when it comes to self-worth and finances. A Full Moon on Oct. 24 in your House of sex, death, and transformation promises to bring things to a head.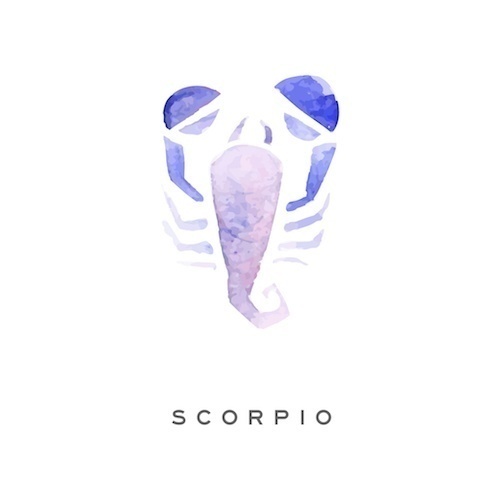 There's a lot going on for you this month, Scorpio! For one, alluring Venus is in your sign (Sept. 9-Oct. 31), putting love and intimacy on the marquee. Yes, Venus does go retrograde on Oct. 5 so you may be due for a blast from the past or some sort of reframe with current relationships. It's definitely a time where relationships will be tested and will reveal themselves for what they truly are. Welcome transformation and embrace the exciting side of uncertainty: anything can happen.
On Oct. 9, busy bee Mercury enters your sign, turning the dial up on business correspondence and enlivening your mind and curiosity. This is a month of seeking new information and understanding, so lean into asking questions. While observing behavior is always a better barometer of another's intent than observing their words, you'll be in a good position to use both to form conclusions. Your signature intuition and gut feelings offer a good balance to this investigative spirit buoyed by chatty Mercury. Things that were heretofore hidden from you will come to the fore if you allow a little space.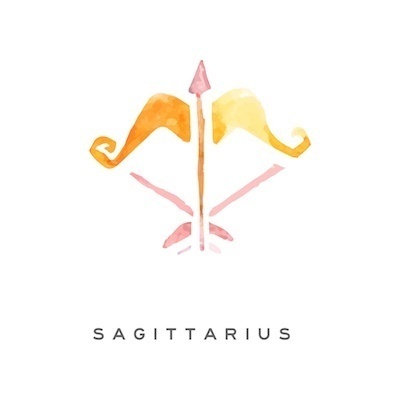 Venus, planet of love and relationship, is hanging out in your 12th House of surrender which is as vague as it sounds. It's actually a time of cleansing relationships and your orientation to others; if there's any self-defeating patterns or way you've been giving too much of yourself for others, this is a time to restore balance. Or, if you've been giving too little of yourself, you could feel the sting now.
This is a good time to take a step back and seek some peace and quiet. You may not be feeling as exuberant as usual, but honor this time as a building block to a strengthened foundation. There's no clear path to intimacy this month, and independent Sags may feel a little more vulnerable and uncertain when it comes to meeting their own and others' needs. Nature is always a great balm for this rugged soul, so take some intentional space to arrive at the truth about how you really feel about someone. You'll be feeling more verbal next month as Mercury, planet of all things communication, moves into your sign on Halloween.
Set intentions around your most cherished dreams on the New Moon of Oct. 8. It's in the 11th House of community and future plans, so see where fresh ties and groups of people may help you get there a lot faster than going it alone.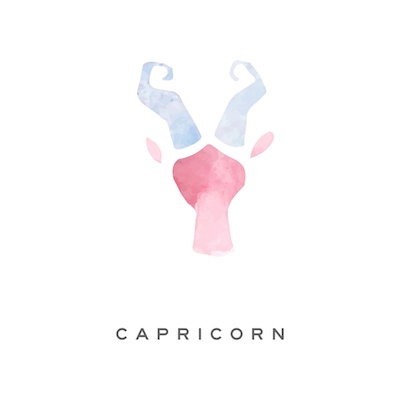 Good news first: Pluto is turning direct after a long retrograde in your sign, meaning a potential powerful step forward. Meanwhile, Venus goes retrograde, hanging a looming question mark over your relationships. Starting Oct. 5, the planet of love and relationship slows its roll and internalizes your deepest, darkest questions around emotional commitments. This sort of emotional magnifying glass can be unnerving to earthy Caps who feel more comfortable finding their footing in work. However, this is an opportunity to unearth patterns and really take a look at how you participate and create relationships. It can be a time of breakthrough but as we know from observing Mercury retrogrades, it can feel like a confounding, near-comic struggle for a bit.
Since Venus in Scorpio is bringing the transformation to your House of Helpful People, Hopes and Dreams, there could be a deep cleansing around your future direction and who will help you get there. This portends an opening, but you'll have to be really honest with yourself about who you see as part of your journey for the next phase, as others may be giving you side-eye. At the end of the day, you just want what's best for us and others, so an attitude of loving non-attachment works best.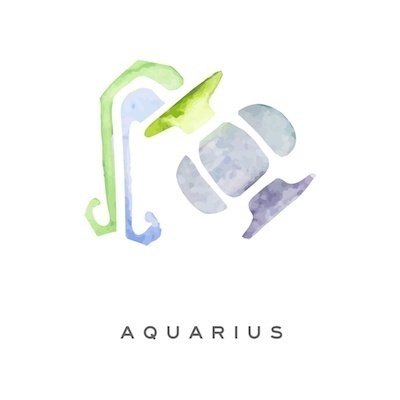 Mars continues to charge through your sign until Nov. 15. While the planet can be feisty and provocative, it also imbues you with the energy and verve to move forward and not accept no for an answer. Assertiveness is in full swing and the next month will be punctuated by delightful leaps and charismatic expression.
The Venus retrograde beginning on Oct. 5 makes for an interesting and coincidental transit. In your 10th House of Career, it could feel like you're getting mixed messages. Two steps forward may be accompanied by a step back. This is a good time to reflect on how you're projecting yourself on the world stage, regarding your public persona, brand, and choices that broadcast who you are. There may be something that's not a fit anymore and Venus retrograde can aid and abet in transitioning away from public personas that aren't an authentic expression of who you've become. A New Moon in fellow air sign Libra on Oct. 8 is a great time to seed intentions around 5th House themes of children, creativity. and fun.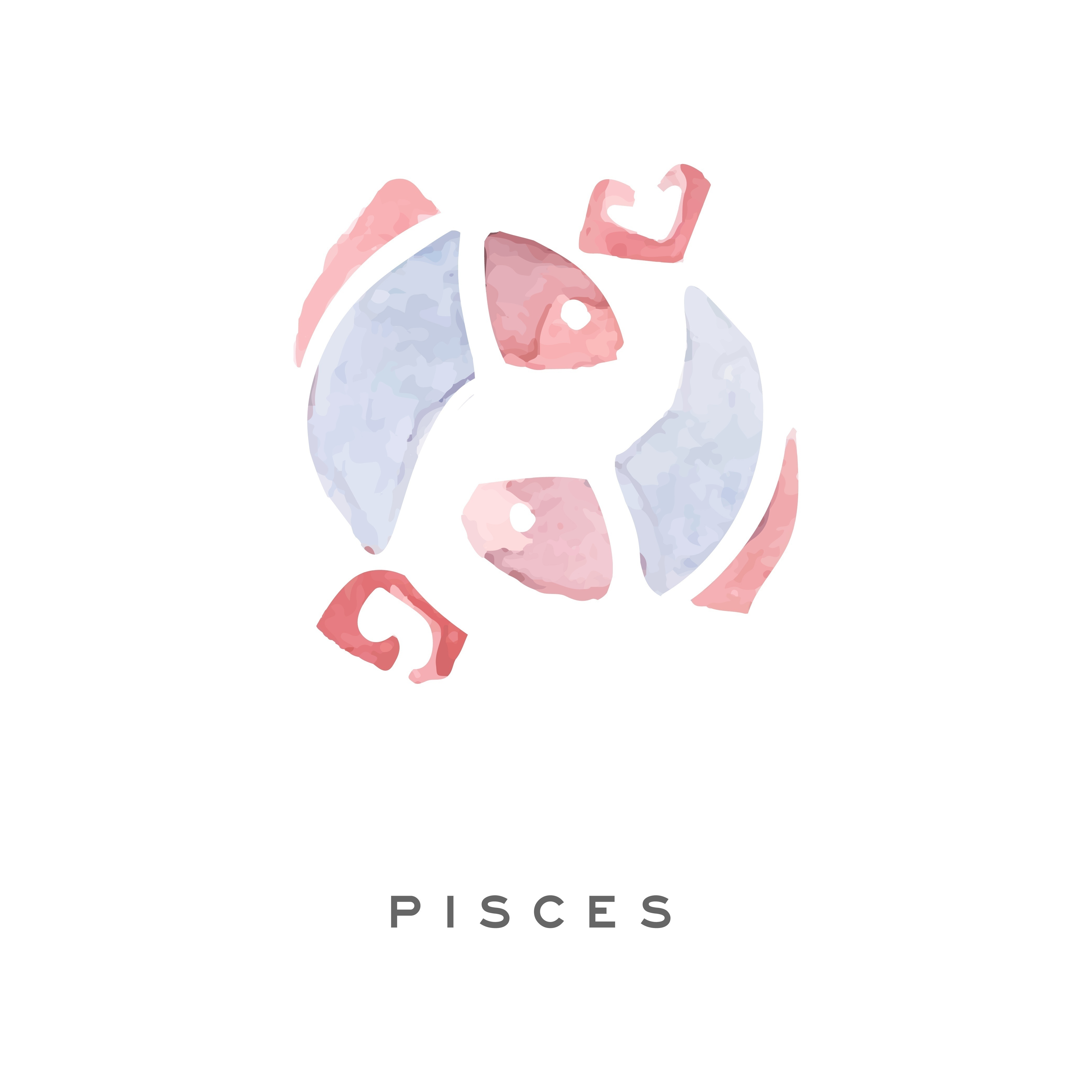 The action for you really starts toward the end of the month when the Sun enters fellow water sign Scorpio (joining seductive Venus, Mercury. and Jupiter). All in your 9th House of new horizons, you may feel a sense of liberation after the soulful intensity and self-analysis you may have been enduring lately. A trip may be in order or something else which provides a bookend to your introspective investment.
The Venus retrograde in this 9th House is asking for a review of long-held beliefs and if coupled, a shift in approach to the traditions of relationship. Contraction may have to be experienced before exploring new ways of being together, including figuring out what feels adventurous and enlivening as opposed to structured and routine. With "shared values" high on the list of compatibility and longevity, get clear on what your values are in relationships and determine if you're being true to them.
A New Moon on Oct. 8 in harmonizing Libra is a good time to tune into your needs around intimacy and if changes to need to be discussed, to initiate a dialogue. Oct. 24 may hold big surprises for everyone, so the more open you can be at month's beginning, the higher the likelihood that those surprises tilt in the delightful, over unsettling, direction.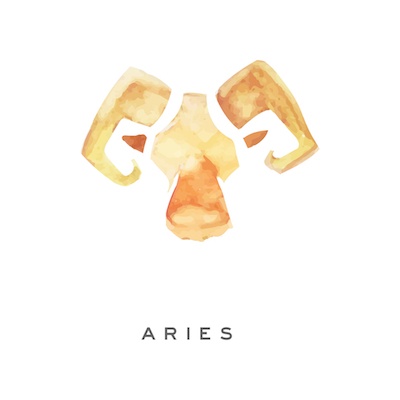 The New Moon on Oct. 8 in coupling Libra sows a seed of peace and an opportunity to soften and beautify an important relationship. This can include the one with your home as this Sun/Moon connection in Libra can inspire your heart to seek beauty and balance not only with people but the spaces you inhabit. Romance will be in the air over these couple of days, so do whatever it takes to amplify the mood and magnetize harmony.
Transformation through time and contemplation continue to be major themes this month as your 8th House of beginning and ends is alive with planets—Jupiter, Venus, Mercury—and after Oct. 23, the Sun. This all seems to be in an effort to bring more balance into your life. If something is weighing too heavily on your psyche and needs to renegotiated or dropped, this is a month may reveal it. Eighth House transits can be confrontational, usually on an unseen, inner level, but it's to make you aware of what you want through really feeling what you don't. There may be something in the ether waiting for your forthright decision and if you don't listen to its whispers, it will make sure you hear in other ways until you get the message.
Something around your career is ready to shift, specifically in regard to the seriousness with which the community perceive you, as Pluto is now direct and giving you its full attention. You just have to believe you're worthy of it. It's time to stand for something and with Pluto and Saturn in Capricorn here, this can be communicated through the quiet dignity, clear goals, and the strength to stick to your terms.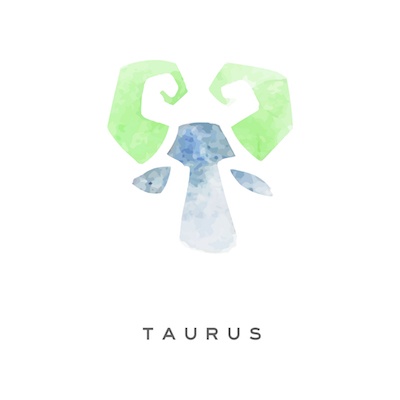 A Full Moon in your sign conjoining electrifying Uranus on Oct. 24 definitely sends a buzz of excitement to you this month. The sure-footed Taurus character may be acting uncharacteristically Aquarian as Uranus, planet of the unexpected, retrogrades to the beginning degrees of your sign. A thrilling opening chapter to what this seven-year transit is all about should keep you and everyone else on their toes. What usually accompanies a Uranus transit is a certain restlessness that ends up placing you in unexpected and expansive situations that bring out new, hidden sides of your character. Be ready for the new and embrace change with gusto.
In other parts of the sky, your ruling planet Venus is slowing its roll and making you do a double-take of emotional commitment, specifically in one-on-one partnerships. Agreements may have to evolve to fit the needs of both partners. This will come to a head in the third week of the month, but it certainly need not be disastrous. Quite the opposite, actually. It could feel like the elephant was allowed to leave the room and you can sit back and enjoy each other. If single, relationships could enter and exit so quickly you'll wonder if they were even real. Age-old advice around beginning a relationship during a retrograde is don't, at least not with expectations of longevity.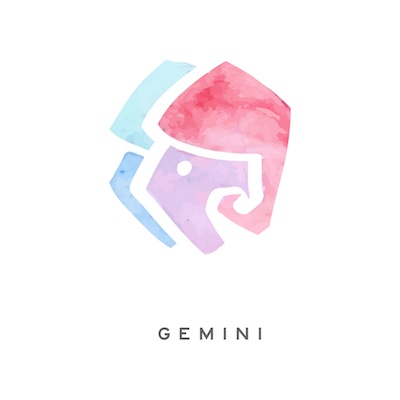 No planets are in your sign but that doesn't mean there won't be action! Your 6th House of work and health is packed this month, especially the latter half as Jupiter, Mercury, and Venus ensure you'll have plenty of business to take care of and life to organize. Focus on immediate commitments now and cementing a productive groove; the freedom this discipline creates will pay off later. You'll likely enjoy what you're doing with beneficent Jupiter and Venus here, although with the Venus retrograde, don't be surprised if you find you have to let go of a task or two in order to spend more time doing what you really love on a soulful level.
Venus retrograde can offer a healthy shake-up and ensures your time and energy are being used wisely, not only for the sake of efficiency but for your health as well. This is the month to focus on and not getting lost in extremes or doing things that exhaust you on any level. The Sun in fellow air sign Libra is sending supportive beams all month, balancing out your personal workload and giving your delightful opportunities to let off steam and express yourself. Oct. 8 is the New Moon and a great time to feed into this energy and resolve to enjoy romance, even as other commitments may be shifting.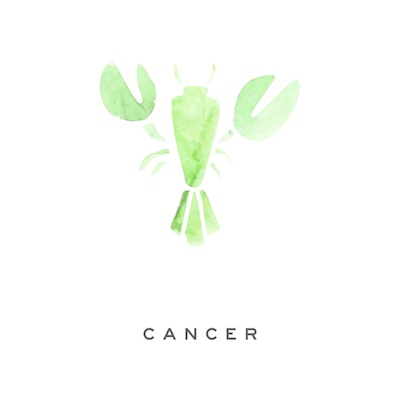 It's your home and intimate space that get some special love and attention with the New Moon in your 4th House of Family and Roots, setting the stage from Oct. 8–24. A new energy is ready to enter, whether it's enhancing the décor or cultivating a greater sense of belonging where you are. With Uranus opposing the Sun in Scorpio on Oct. 24, this could culminate in exciting if unexpected news.
Uranus is at the cusp of your House of Hopes and Dreams and can help usher in a new community that supports your creative goals. The Venus retrograde offers a further wild card, perhaps ceasing some relationships to make room for others. That's not a hard-fast prediction but a Venus retrograde can act as a fine-tooth comb over our entanglements with others. With Venus transiting your 5th House of love affairs, recreation, and creativity, things may take a circuitous route that doesn't allow logic as much as intuition. This could be a time of redefining what fun means to you, what commitments you're ready to make and zooming out to see the grand vison of your life can help you make those determinations.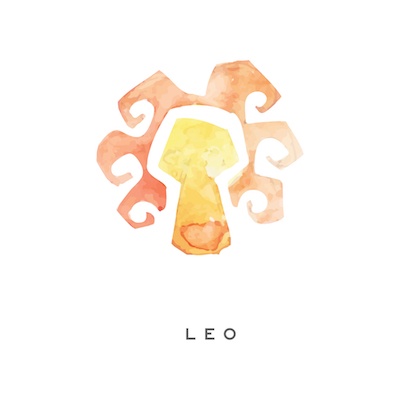 Red-hot Mars continues in your 7th House of relationships, serving up passion or conflict depending on how you channel this assertive energy. The focus seems to be on compatibility with the New Moon on Oct. 8 in harmonizing Libra setting the intent of this month's game. However, with Venus in retrograde in your 4th House of family, home and roots, expect to get to the heart of the matter even if it takes some negotiating which could make you feel vulnerable. Anytime Leo gets a chance to work on their shadow—which is usually served up as pride—it can be a good thing in the long run.
This is actually the last month for the foreseeable future that the North Node (guiding light of Zodiac pushing us forward) is in your sign, encouraging you to be your full, expressive, creative, courageous self. Of course, this doesn't end when the North Node enters Cancer next month but it may feel like this is final exams time and you're asked to account for all you've learned over the past couple of years.
Have you been to true to yourself and your desires? Have you demonstrated your natural authority with generosity of spirit and integrity? This may be your chance to shine but don't expect to know all the answers in the relationship department as Venus retrograde has its own divine timing and your strength is sometimes best demonstrated in loving silence until things become more clear (closer to Thanksgiving).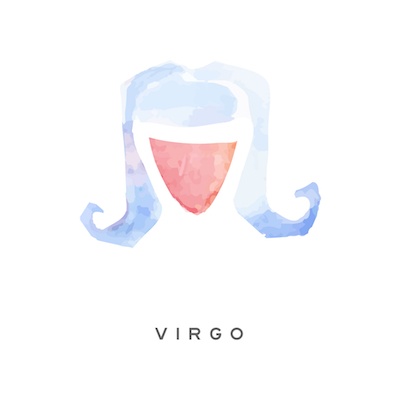 The Oct. 8 New Moon lights up your House of Money and begs an intention this month around peace and stability. Your ruling planet Mercury will move from Libra to Scorpio on Oct. 9, sharpening your powers of communication and concentration. You may want to be more aware of how you're coming across—Mercury in Scorpio in the 3rd can be pretty intense—even if you're just sticking to the facts. This is a great time to diffuse some of that mental spotlight in your journal or even intense scene work that gives you full license to use your emotional bandwidth. Having honest communication, especially around an important relationship, may test your mettle. The Venus retrograde this month (from Oct. 5 to Nov. 16) is also in this 3rd House of Communication, amplifying this theme around how you process information and deliver it to others.
You've been in a purposeful mood, with serious Saturn and Pluto in your 5th House of Fun and if you've been overly cautious about relationships or expressing yourself, the exciting Sun-Uranus opposition towards month's end could offer some drama and opportunity worthy of a journal entry or two. In the meantime, you're paying extra attention and being especially discerning; just let yourself off the hook for what you can't control (which may feel like a lot with Neptune opposing your sign), and enjoy getting back to balance this month.
The views expressed in this article are solely that of the individual(s) providing them,
and do not necessarily reflect the opinions of Backstage or its staff.