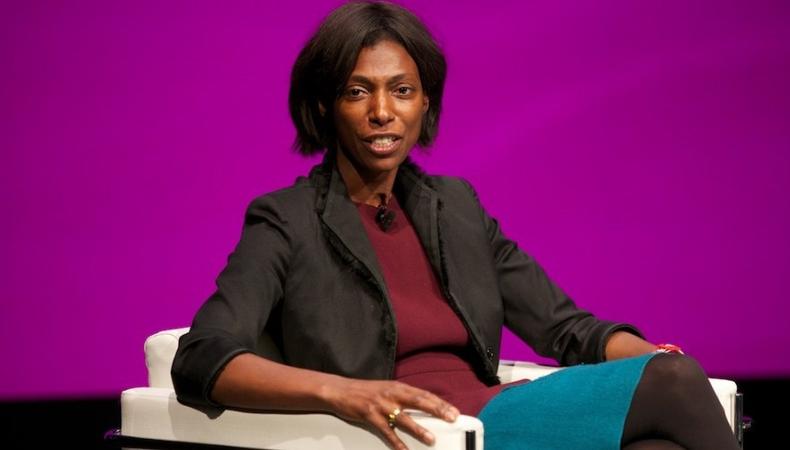 Hello and welcome back to our roundup of the most important news from stage and screen.
Ofcom report damns diversity figures.
Ofcom, the media regulator, has put numbers to the claims that major broadcast institutions are not doing enough to promote diversity in the industry. The damning evidence, reported by chief executive Sharon White, echoed the words of veteran broadcaster Jon Snow when he gave a speech in August about the media being too removed from general public and everyday lives.
Ofcom's report found that across the top five broadcasters, women accounted for 48 percent of the total workforce but only held 39 percent of senior roles. Those from a black, Asian or minority ethnic background made up 12 percent of employees and disabled people just 3 percent (despite 18 percent of the general population identifying as disabled). Age played as important a factor, with records showing that there are 50 percent more men than women over 50 and that many older people, especially women, think they're represented negatively on screen.
Ofcom's research found people feel there aren't enough programmes on TV that "authentically portray their lives and communities". Actor Lenny Henry spoke out in August in reference to pay gaps, saying "there are undoubtedly more people of colour on our television screens, and more women in high-profile positions. But the fact is that while things might look like they are getting better, if you scratch the surface there is still a long way to go. The gender pay gap still persists, and the people who make TV programmes are still far from diverse."
Whilst the debate about and condemnation of casting able-bodied actors as disabled characters continues, some have called for change to come from minority artists being given the opportunity to write, direct, and portray their own stories. However it happens, Ofcom's report has important ramifications for the industry as a whole and, alongside the recent Acting Up report and The Stage and Act for Change's forum on diversity in criticism, proves that institutions as well as individual's need to do more.
Anna Friel to star in ITV transgender drama.
The three-part story follows Max, an 11-year-old who was born a boy but chooses to live as a girl at home and no longer wants to hide it from others. Friel, who recently featured in the critically lauded "Broken" alongside Sean Bean, plays the boy's mother. The drama is scripted by Tony Marchant who has sensitively tackled family dramas before, exploring adoption with "Bad Blood" and ADHD with "Kid in the Corner".
The drama comes in response to the public conversation about gender identity, especially in response to children such as the six-year-old who was removed from a school by his parents in a row over a fellow pupil wearing a dress.
UK Theatre Awards nominations announced.
The nominees for the UK Theatre Awards have been announced with actors Joseph Millson ("The Rover", RSC) Nicholas Woodeson ("Death of a Salesman", Royal & Derngate), and Tanya Moodie ("Trouble in Mind", Theatre Royal Bath) up for Best Performance in a Play.
Awarded to showcase outstanding achievement in regional theatre throughout the UK, Sheffield Theatre's new musical "Everybody's Talking About Jamie" leads the way with nominations for Best Design, Best Musical and Best Performance in a Musical for actor John McCrea. Chichester's new musical "Caroline, or Change" competes with a nomination for Best Musical and Best Performance with Sharon D Clarke, best known for playing Lola in "Holby City".
The awards also recognise achievements in dance and opera, shortlisting the Alvin Ailey Dance Theater, the Scottish Ballet and dancer Dickson Mbi alongside Opera North, Scottish Opera and Welsh National Opera.
The UK Theatre Awards take place on October 15tin London and we'll certainly be checking in with the winners in a few weeks time. For a full list of nominations, check out their website.
The cast of "Press" is a who's who of British talent.
Having spent the past ten years building an impressive career in theatre, Mike Bartlett ("Dr Foster") is now well and truly establishing himself as a master of TV. His upcoming "Press" explores the determined and passionate characters behind the daily news at two fictional competing newspapers.
The ensemble cast features Charlotte Riley—who played Kate in Bartlett's TV adaptation of his hit play "King Charles III"—as the news editor of a fictional broadsheet called The Herald. She's joined by Ben Chaplin ("Apple Tree Yard", "The Thin Red Line") as the editor of fictional tabloid newspaper, The Post.
Priyanga Burford (also of "King Charles III" and known for "London Spy") plays The Herald's editor whilst star of the RSC, Paapa Essiedu, will play The Post's newest reporter. The cast also features Shane Zaza ("Happy Valley", "The Da Vinci Code"), Ellie Kendrick ("Game Of Thrones", "The Diary Of Anne Frank"), Al Weaver ("Grantchester", "The Hollow Crown"), Brendan Cowell (Young Vic's "Yerma", "Game Of Thrones") and, as if you needed more, David Suchet ("Poirot") playing the chairman & CEO of Worldwide News, owner of The Post.
"Press" begins filming in London in October and will broadcast on BBC One in 2018.
And in more casting news...
Clare Burt will join Kelsey Grammer in the London premiere of "Big Fish", the musical based on Daniel Wallace's book of the same name which was made into a film with Tim Burton in 2003 and ran on Broadway in 2013. Opening at The Other Palace on 1 November, John August and Andrew Lippa's musical is about William, a young man facing the death of his travelling salesman father (played by Grammer). Clare Burt won her UK Theatre Award for the role of Mrs. Harris in "Flowers for Mrs. Harris" and will play Sandra in "Big Fish".
Benedict Cumberbatch is to star in the BBC's adaptation of "The Child in Time". Originally a novel by Ian McEwan, the drama sees Cumberbatch play Stephen, a father wracked by guilt over the loss of his child. Kelly Macdonald plays Julie, Stephen Campbell Moore plays Charles, and Saskia Reeves is Thelma.
Adria Arjona ("True Detective", "Narcos") will be joining Michael Sheen and David Tennant in "Good Omens", the upcoming Amazon/BBC adaptation of the acclaimed novel by Terry Pratchett and Neil Gaiman. Additional cast for the series includes Nina Sosanya ("W1A", "Marcella", "Love, Actually"), Ned Dennehy ("Broken", "Peaky Blinders", "Dickensian"), and Ariyon Bakare ("The Dark Night", "New Blood"). A fantasy, horror, comedy, and drama in one, the six-part series is written by Neil Gaiman ("American Gods"), who also serves as Showrunner. It launches in the UK on Amazon's Prime Video before going on to BBC Two at a later date
That's all for this week, we'll be back next week with more news from theatre, film, and TV.