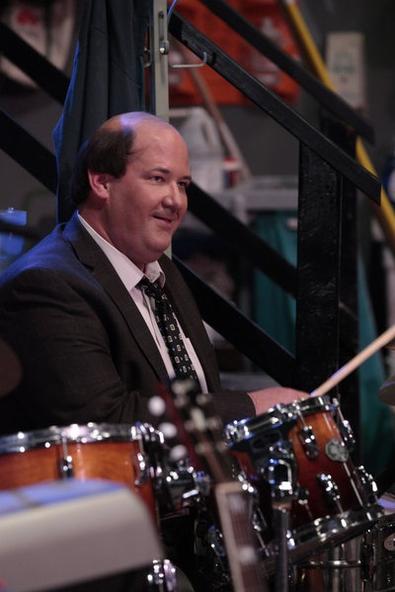 NBC announced Thursday that "The Office" will end its run with its 200th episode in May. With production of the hour-long finale set to wrap in March, the actors who have developed their distinctive Dunder Mifflin Paper Company characters are in the process of moving on to other projects.
The show has already served as a launching pad for Steve Carell and Mindy Kaling, who left the series to create her own show at Fox. She'll be joined there by Angela Kinsey, who has a sitcom project set up with the network.
NBC ordered a pilot starring Craig Robinson while Ellie Kemper has been cast in the network's comedy pilot "Brenda Forever."
Meanwhile, Brian Baumgartner, who played Kevin Malone, is developing a project for ABC, which he expects to air next year.
After nine years on the show Baumgartner says people often confuse him with his character, which he said is a good thing. "The comment that I get more than anything else on Twitter or out is, 'You don't talk that way,'" he told Backstage in a recent interview. "I think that people get excited when they see things like that."
Baumgartner's cast mate Rainn Wilson had been developing a spinoff based on his character Dwight Schrute, but NBC ultimately decided to pass on it. Wilson told the Huffington Post that the network made its decision because it wants "bigger and broader stuff."
"[T]hey want to have bigger, broader audiences, so I get where they're coming from," he said.
But Baumgartner said playing a distinctive character won't be a hindrance in developing his next project as long as he's trying something new.
"[Kevin] is very distinct and ultimately very different from me," he said. "And so what the hope is is that people will be excited to see me do something totally different."
According to Deadline, the new untitled comedy will have Baumgartner playing "a mid-level airline executive who fights to experience winning again… At anything."
Baumgartner, who in addition to his work on TV has also appeared in features including "License to Wed" and "Four Christmases," said character actors thrive on taking on vastly different roles.
"I think that what we've done, in some ways, has been a progression [with Kevin]. The character's grown for nine years," Baumgartner said. "I'll just try in the next project to create another character—that will be not the same as Kevin."
The final episode of "The Office" will end air May 16.