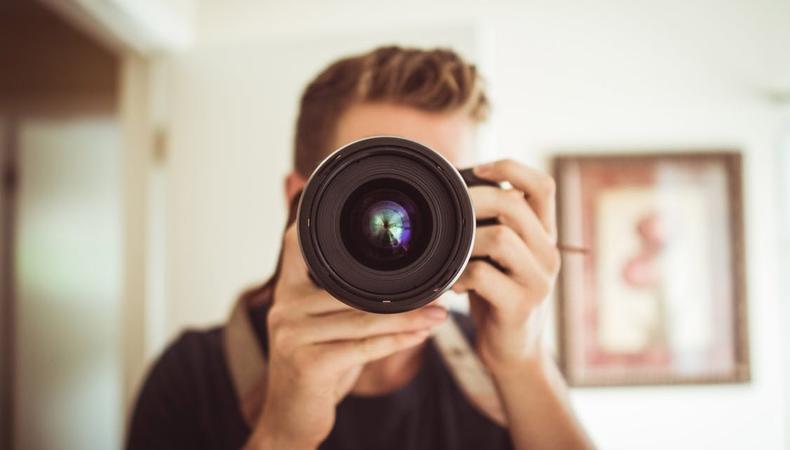 You already know Backstage is the go-to for any and all information pertaining to your craft. But now, you have the chance to get in on the action with the Backstage Community Forum. Here, you can engage with others in your industry, as well as teachers, experts, and, yep, even agents and casting directors. Below are some of this week's most interesting new topics; drop a reply or post a new thread. Either way, fire up that keyboard and get involved right here!
How often should I update my headshots?
"If I alternate between having facial hair and not should I be changing my headshot with each changing look? How long is a headshot good for? 1 year? 5? 10? I hear all different kinds of things about this. Please advise.
"Also, I am told I can play a variety of different types. Some say law enforcement, some say a businessman. Should I have different headshots taken for each specific look? I know some agencies encourage that and sell such packages." —TerryLennox
Headshots for African-American women?
"So I just took some head-shots last week and before that, I did some googling about headshots with natural hair. Did my headshots with my natural curly hair... I don't usually do Television work or commercial work for I am a stage actor but I've noticed black women who are on screen tend to have straight hair. Regardless of what work I do, I still want good head-shots.
"My question or discussion topic I wanted to bring to the table was whether or not its best to wear your natural hair for headshots or wear a wig/weave/or even relax or straighten your hair.Also what type of jobs/results have you gotten with natural hair versus a wig. I read somewhere that you want to see approachable but isn't natural 4c hair approachable enough?
"(would only want replies from black women and/or casting people) ! :-)" —PinkDiamond
New headshots or accepting the current state?
"Got some very good headshots with David Muller that have done brilliantly for me commercially, but though I was told by my commercial agent they'd work just fine for theatrical as well, I'm hearing nothing but crickets.
"I have a manager now and don't get out much at all, not even for small co-star roles. Just don't seem to get called in despite excelling in a great acting class and having a fairly solid demo reel as well. The manager asked for some lifestyle shots that show me in my element at home, and some really cool ones came out of it (still editing them). These include me with my dog, at the piano, in my woodshop. I'm intrigued by the idea of those shots getting more notice than the posed headshots due to their unconventionality- just enjoyed reading a post on the archive by Arawn about doing just that- bucking the trend.
"In talking with some other actor friends, it seems to us that it's not really about headshots anyways. When you're in our demographic- 30's white women- it's so saturated that the chances of you being called in for TV/Film without a prior relationship with casting are very low. So you can get on the endless hamster wheel of new headshots, etc, but in the end, the real reason that we're not being called in is because of forces outside of our power, and that sometimes this career sucks a%$.
"This doesn't render me powerless, naturally- I create my own work and between that and commercials, I am a full time actor- but I am curious about this communities thoughts on this. Keep trying to update things on your end or accept the current state? I remember reading once that Jeremy Piven auditioned for decades and came up empty most of the time until he got old enough to hit his sweet spot and things took off for him. Sometimes it's just about what demographic is most desirable in TV/Film." —GratefulActor
Questions? Concerns? Join the Backstage Forums today!