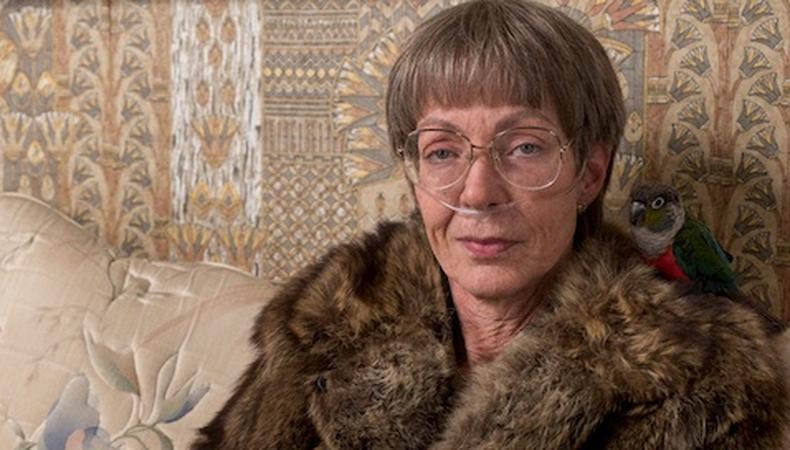 By the time Steven Rogers had finished his script for "I, Tonya," he knew he wanted to produce it independently. Framed with documentary film–like interviews with the key players in what remains the most infamous story to come out of Olympic figure skating, his Tonya Harding script straddles a tricky tone of pitch-black humor, affecting pathos, and winking self-awareness. It's one he feared wouldn't have passed muster within the studio system. He'd seen his projects (which include "Stepmom" and "P.S. I Love You") watered down in their journey from the page to the screen, and he wasn't about to let go of a project he saw as a chance to reinvent himself.
Starring Margot Robbie in a wide assortment of perfectly tousled and scrunchie-held wigs, "I, Tonya" is definitely a departure for the actor-turned-screenwriter. The film doesn't offer a straight-up biopic of the figure skater, nor does it attempt to tell the definitive story of what led to the attack on fellow skater Nancy Kerrigan—the incident that eventually got Harding banned for life by the U.S. Figure Skating Association. Rogers admits he couldn't have told that story even if he wanted to. After interviewing Harding and her ex-husband Jeff Gillooly (played in the film by Sebastian Stan), he realized that, two decades in, they continued to have wildly inconsistent accounts of what went down.
Rather than pick a side or try to tie loose ends together, Rogers leaned in to the uncertainty regarding the whole affair. "Our movie is so much about truth and the perception of truth," Rogers explains, "and how people tell themselves what they need to tell themselves in order to be able to live with themselves" that it made sense to etch that into the film's DNA. All these characters are "trying to control the narrative, and that's what I was trying to do in the documentary aspect of it."
What emerges is a film tinged with irony and filled with many a fourth wall–breaking moment where characters, including Harding's mother (played by Allison Janney), comment on the liberties being taken with this rags-to-near-riches story. While Robbie's star turn is impressive—made all the more laudable given the production's quick 31-day shoot, which required her to toggle between different ages and looks on any given day—it is Janney's turn as LaVona Harding that makes Rogers giddy with delight. It's a collaboration decades in the making, as he can brag about having been a fan of Janney's before pretty much anyone else. The two studied in New York City at the Neighborhood Playhouse School of the Theatre at the same time; he can still recall the moment he first saw the now seven-time Emmy winner perform.
"We were in different classes, and for some reason they got combined. She got picked to perform a scene that day," he remembers. "I thought I was really good, and all of a sudden she comes in and she's so emotional—so powerful. All of us were just sitting there going, 'Oh, that's what we're supposed to be doing?' She was as good then as she is now."
That's why Rogers wrote parts for her every chance he could, only to see those roles go to other actors. But he wasn't about to let LaVona go to anyone else. That became—even before Janney had read the script or agreed to be in the film—a key demand as he began shopping his spec script around. LaVona may be an ugly, cruel character, but Janney makes her endlessly watchable. Unafraid to inhabit the ragged edges, she captures the black comedy that's at the core of this gritty independent drama, making audiences ache for more LaVona while keeping Rogers' original idea for the film intact.
"At one point, Allison criticizes the screenplay and says, 'My storyline is disappearing!' If this was a studio movie, that'd be the first thing that would get cut. And now, it's the biggest laugh in the movie!"
Ready to take on an indie film? Check out Backstage's film audition listings!