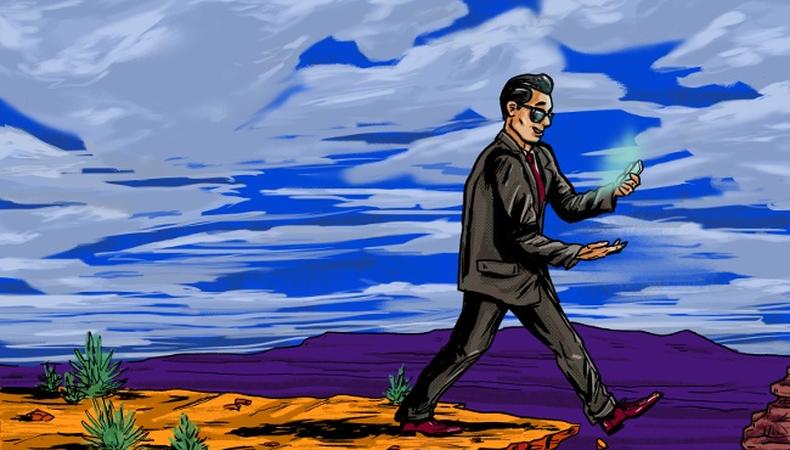 We are all connected. Not in a normal way, but by technology. It's called social media.
No, I'm not going to whine about the evils of the modern world and how we've lost the ability to communicate like human beings. I am not that guy. Truth be told, I love social media. I see it as I see any other tool at my disposal: Knowing how to use it is key. This is especially true for actors.
Some of you are masters of the digital universe. Others are clueless. I'm talking about the actors who post away without a care in the world, not realizing how their actions could come back to haunt them.
When I book clients on a TV show, the studio usually sends them their social media guidelines. This is a one-page PDF that outlines what they can and cannot post. It's an important document that should be taken seriously, because actors who ignore those guidelines usually end up on someone's shit list.
This practice started because actors would get so excited about booking a job they would end up making posts that revealed secret plot details. Or, worse, actors would post pictures taken on set that showed certain stars in a not-so-flattering light. Those are both major no-noes.
Remember, when you're hired to work on a TV show, you're a guest at their party and you should abide by the rules if you want to get asked back.
Now, let's give self-tapes a day in court. When your agent sends you an audition that needs to be taped, it's important that you follow the instructions about how to post it, especially when you're reading for any kind of project that has a geek following. So if you're posting a downloadable file on a service like Vimeo, it has to be password protected. And don't even think about using YouTube. I've seen actors ousted for doing that. The best way to handle this process is to send your rep a downloadable file using Dropbox or WeTransfer and we'll pass it along to casting.
The other day, I was looking through my friends list on Facebook and had all kinds of thoughts. "Why am I still friends with this jerk?" "Who the hell is this guy?" "I didn't know we were friends." I'm sure this happens to everyone. The problem is you sometimes forget that all those people will see your posts. That's why you have to be careful about what you scribble in that little box.
I know an agent (not me) who got pissed off at a casting director and made an angry post about her on Facebook. It turned out the agent was friends with her former assistant, who saw the post and passed it on to the casting director. Next thing you know, tempers flared, calls were made, and he ended up giving the account to another agent in his office because she refused to work with him.
So be smart about social media. Use it to gather information and promote yourself. Also use it to stay in touch with your industry contacts. Just keep everything positive. And never forget that whatever you give to the online world will stay there forever and ever. Or at least till Skynet takes over.
Have a question on this topic? Ask Secret Agent Man about it on the Backstage Community forums today!