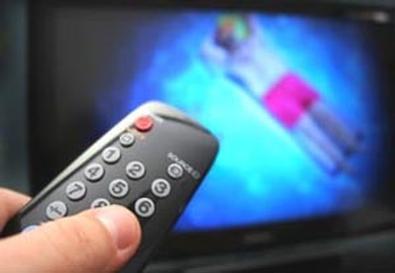 Until relatively recently, when a casting director had a gig, he or she had two options. One was to call Back Stage or Drama Logue (which in 1998 was bought out by Back Stage) and list the casting notice in print. Come Thursday, actors would feverishly turn to the casting pages and do their own submissions for commercials, theater, and film. The second option was to give Breakdown Services the info. It would then send a fax (picture dot-matrix printers) to every agent and manager. In response, the reps would shove headshots and résumés into envelopes and pay messenger services to crisscross the town. In turn, casting offices would cut open stacks of envelopes, putting the headshots into three piles: "Perfect," "Maybe," and "No Way." Paper cuts were endemic. In 1998, Breakdown Services added Showfax, which allowed actors to receive sides, first by fax and later by email.
In the new millennium, Beau Bonneau created Casting Networks–LA Casting, which made it possible for commercial CDs to broadcast their casting notices, agents to make photo submissions, and actors to get their sides via the Internet. In 2005, Joey Rubenstein, a commercial session director, developed the Casting Frontier. Initially this company was designed for the casting industry to send videotapes, now in digital format, electronically to commercial clients. It became the first casting support company to go green, creating digital size cards.
Aside from BackStage.com, the East Coast initially lagged behind the West Coast in the creation of online casting resources. But today all these resources can be utilized bicoastally, bringing about a revolution in the casting process.
While agents and CDs agree that the digital age has made casting faster, CD Sheila Manning has a reservation: "It's all but eliminated the personal contact we used to have." Manning asks actors to "keep the online pictures simple, close-up, and real. I might look at online reels, but only if they're actual professional work."
CD Ava Schevitt asks actors to "include a direct phone number with your online profiles. If your agent doesn't have an after-hours phone and I need to put an actor on set as a last-minute replacement, only then will we call an actor directly. Also, please have a current and accurate age range." If a CD needs to find a woman around 55 for a menopause commercial, he or she doesn't want to see 40-year-olds. Even when the casting notice is going out only to agents and managers, there are still likely to be more than 1,000 submissions per role. And if there are several roles in a commercial, well, you do the math. Schevitt continues, "CDs don't have time or eye strength to look at faces that are the complete wrong age, type, ethnicity, etc. And no, the ad agency isn't going to change their marketing demographics just for you."
Actors should consider creating a profile—which usually consists of a headshot, résumé, audio and/or video clips, and a digital size card—with BreakdownServices.com, CastingNetworks.com, CastingFrontier.com, and, of course, BackStage.com. NowCasting.com and SAG's iActor (at www.sag.org) are less used but also available to the industry. If you feel you can't afford to be on all of them, ask your agent which online services he or she wants you to use.
Only about 10 percent of all commercial jobs are self-submit, usually because an unusual look or skill is required, or because the project is nonunion, which reps are less likely to pursue. Says Schevitt, "Please only accept an audition time if you can make it, and call your agent or the casting office if you need to change that."
Even if you create a profile with every possible online casting service out there and thus sustain the various charges from each, you're likely to come out ahead of the game, because you will no longer need to have hundreds of headshots printed every year. The savings in dollars, trees, and carbon emissions will be breathtaking.