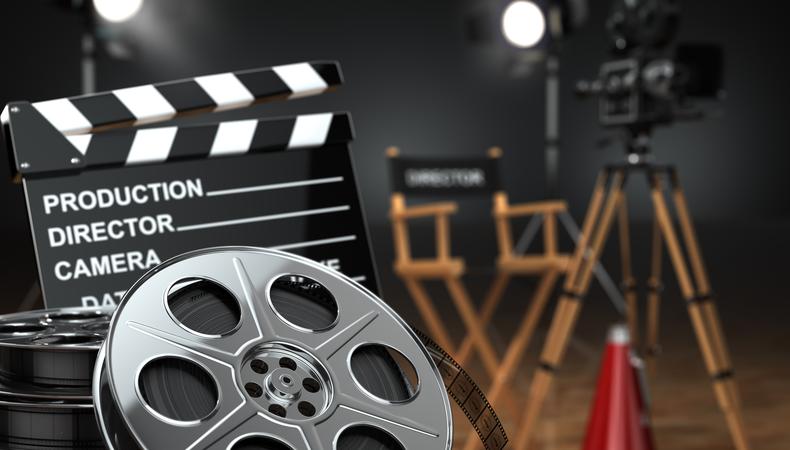 In 1999, the Wachowski Brothers wrote and directed a film about humans living in a simulated reality called "The Matrix." Flash forward to 2016 and statistics show that most of us spend almost 11 hours per day on the Internet. Online schools and universities have adapted to this trend, ensuring their students who may not have the time or financial resources to attend classes in a traditional setting can keep up with industry trends. Now the film industry has its own resource for online learning: Lights Film School.
Founded in 2007 as a small startup, Lights Film School has been ranked alongside some of the country's top online film programs. We talked to staff member Mike Koehler about what sets their program apart from the rest.
Tell us about your inspiration to start your own online film school.
We started Lights Online Film School with one goal in mind: to create a welcoming online learning environment where independent filmmakers from around the world can come together and discover how to make great narrative and documentary films.
The idea was sparked when a group of filmmakers went to a National Film Board event in Canada. It was an amazing experience characterized by deep, quality content shared with everyone in attendance. But what about those not in attendance? What about friends who were busy that evening, or even aspiring filmmakers in other countries? A love for film and teaching motivated us to share such excellent content with people regardless of where they lived. As ambitious as it sounds, the goal was to help democratize filmmaking by creating access.
Enter the Internet. Fast forward a few years, and what began as a scrappy startup in 2007 has turned into Lights Online Film School today! We're a small team, but we're honored to work with a wide variety of students and filmmakers, some of whom have had their work in prestigious festivals including Sundance, Cannes, and Berlin, to name only a few. Whether they're studying with us or speaking to our blog audience, filmmakers embrace the sort of do-it-yourself mentality we celebrate here at Lights, striking a balance between indie spirit and high production value.
One thing that's been exciting to see is how this balance plays out in different contexts. We love the international perspective that's brought to the table, day in and day out; students are from the U.S., U.K., Canada, Australia, India, Nigeria, and many other countries. The diversity is reflected in the filmmaking, which makes our community a fun and vibrant place.
What are some advantages of participating in an online film course versus enrolling at an undergraduate or graduate institution?
In a nutshell, we've designed Lights to be more guided than a blog, more interactive than a textbook, and more affordable and flexible than traditional film school.
Enrolling at an undergraduate or graduate institution certainly has its advantages, but as a private non-accredited learning environment, we're able to keep course fees low and remain accessible to indie filmmakers interested in learning the technical, artistic, and theoretical elements of filmmaking without going into debt. We're happy to say our approach makes learning accessible to everyone around the world.
Students interact with teachers and have their work critiqued. There's a community component to support them as they watch and read lessons, complete assignments, and participate in live chats, but they're doing so for their betterment as filmmakers, not for degrees, and at a very small fraction of the price of an accredited program. Accredited programs are great, but we're passionate about reaching people who don't have the desire, resources, or flexibility to attend traditional film school, yet still are looking for guidance and support in becoming filmmakers.
Do you think actors looking to create their own projects could find something particularly relevant about your program?
Our online filmmaking course builds from the ground up, teaching students everything they need to know to take a film from concept to completion; no prior knowledge is necessary.
That said, actors often find the course especially interesting because they learn what happens behind the camera, which can inform what they do in front of it. If I were an actor, I'd be especially impacted by the Editing Module, which shows how powerful post-production is in shaping a performance.
More generally, here at Lights, we're big believers in teaching the interconnectedness of the craft—every department affects every other, and that includes acting. While it's possible to study the individual puzzle pieces, and while much can be gained from diving deep with specific topics, the real potential of filmmaking reveals itself when you step back to consider the whole picture. It helps you appreciate how collaborative filmmaking is, which can benefit your working relationships, all while deepening your understanding of your particular craft.
Your students end up working with kids, older people, and a variety of locations. Can you explain how this is incorporated into an online program?
Students are welcome to work with whomever and wherever they like. Kids, older people, animals; suburbs, warehouses, beaches... one of my favorite recent projects was shot in a private deep sea submersible off the coast of Honduras!
Ultimately, it's up to the student to turn teaching into action. Of course, our "Student Hub" is an excellent place for students to connect with fellow students—our proverbial town hall—but putting the team together and juggling production logistics such as securing locations falls to them. That said, our teachers check in via a series of graded assignments and are accessible via messaging to ensure projects move along the right track every step of the way.
What advice do you have for actors auditioning for independent filmmakers?
One of the key takeaways here applies just as readily to independent filmmakers as it does to actors: "Don't strive to be famous, strive to be great." Our students, like many independent filmmakers, certainly appreciate range and the ability to adapt on the fly. Sometimes, things don't go according to plan, and the ability to roll with the punches is much appreciated. Attitude goes a long way toward making a positive impression that could open doors down the road.
It's also worth mentioning that some of our students are first-time filmmakers who could benefit from a seasoned actor's on-set experience. Where appropriate, actors, don't be afraid to chime in with your perspective, so long as the intent is to teach and support! At the end of the day, the goal of the filmmaker and the goal of the actor is the same: to create a truly excellent final product. A team spirit built on mutual respect and trust will help carry you there.
For more information, visit Lights Film School's website.