A career rarely takes off with an Oscar nomination at 20 years old. Or back-to-back appearances in a pair of best picture contenders just one year later. One doesn't simply become one of the most promising actors of his generation overnight—unless he's Lucas Hedges, that is.
Two years after he hit the awards circuit with his heartbreaking (and Oscar-nominated) supporting turn in "Manchester by the Sea," the young actor has built a career most fledgling performers dream of. Last year set him up for supporting encores in "Three Billboards Outside Ebbing, Missouri" and "Lady Bird," and an enamored industry was left wondering what else he had up his sleeve.
Now, three buzzy feature films this fall—"Boy Erased," "Ben Is Back" (written and directed by his Oscar-nominated father, Peter Hedges, and co-starring Julia Roberts), and Jonah Hill's directorial debut, "Mid90s"—have him working overtime. That's not even to mention his Broadway debut in the revival of "Manchester" writer (and Oscar winner) Kenneth Lonergan's semiautobiographical "The Waverly Gallery."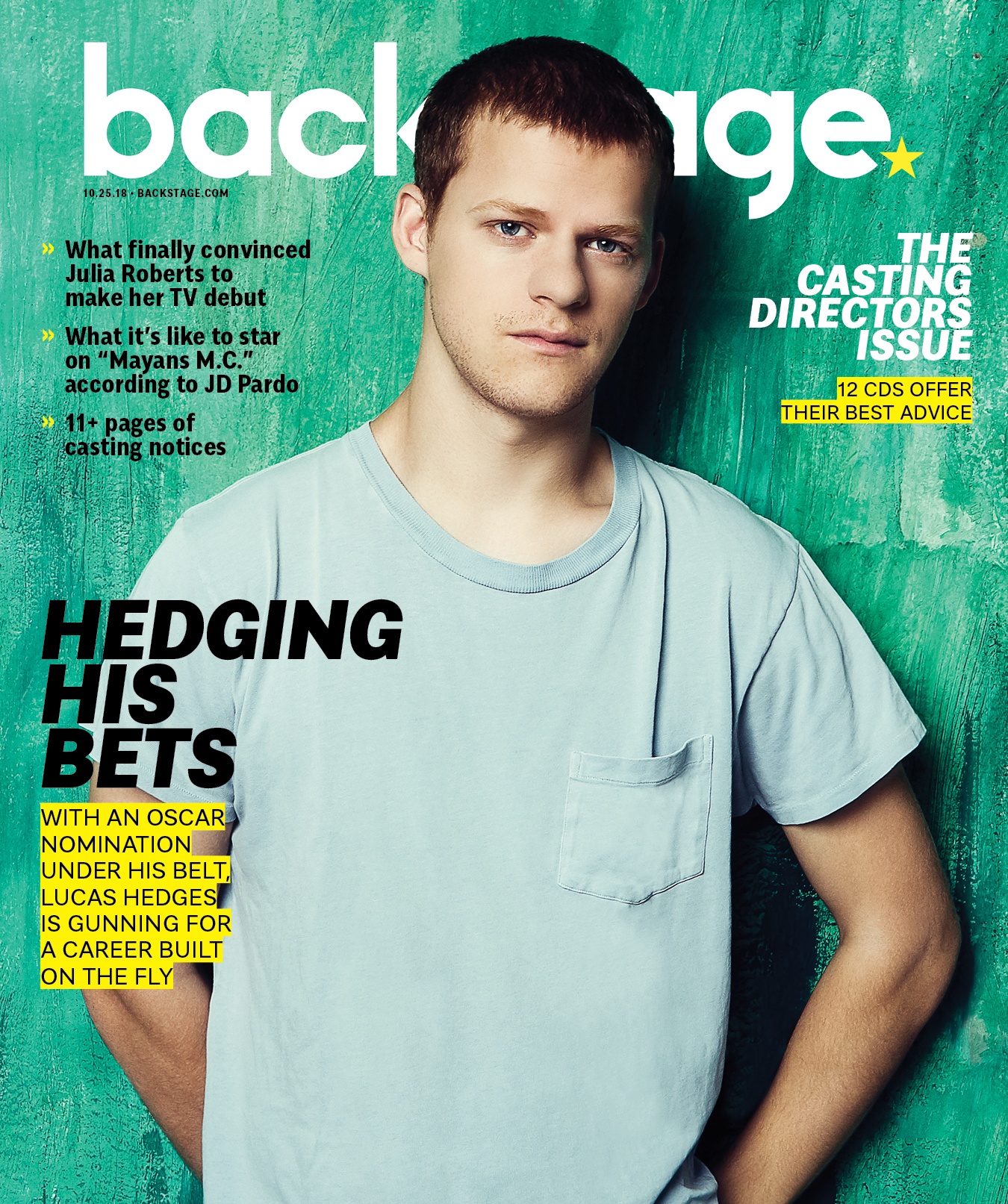 To hear Hedges tell it while sitting for a Sunday morning interview back in August, his growing résumé is as much due to the fact that these complex troubled-teen roles are finding him as it is a result of his constant desire to be on the clock.
"The thing about me is that when I'm not working on something, I'm, like, really depressed and it's hard for me to get out of bed sometimes. But when I am [working] and if I have a really emotionally draining day [acting], I'm invigorated," Hedges, now 21, reveals. "The more I give, the more I have to give. So one of the reasons I like doing these movies and working altogether is because it energizes me." Speaking of his rigorous rehearsal-turned-performance schedule for "Waverly Gallery," for instance, he says that he feels "more energized now than I ever am" under Broadway's demands. "It's not like I get home and I'm exhausted. [It's] when I sleep 12 hours a day [that] I'm exhausted."
If it sounds like Hedges holds himself to a high standard, it's because he does. While he speaks candidly of his own experience finding a foothold doing top-tier prestige projects (pre-"Manchester" work also includes Wes Anderson's "Moonrise Kingdom" and "The Grand Budapest Hotel"), he also doubles back on his thoughts often, second-guesses some analogies, and occasionally trails off midsentence. Self-reflection is an inherent part of the interview process, but he at times seems to be articulating some thoughts aloud for the very first time. It's altogether refreshing, off the cuff, and indicative of his coming of age.
Hedges' current life stage is also consistently reflected in the sorts of roles he's sought since his 2016 breakout, among them a closeted Sacramento, California–based high schooler, a recovering heroin addict, and a recipient of conversion therapy's emotional fracturing. Aside from the excitement of working, he says it's a role's potential to improve his nonacting self that's the real draw: "I like to find roles that I feel can teach me something about my own life. If there's some missing factor or some way in which I feel weak in my own life, I like to pick characters that I think can strengthen me."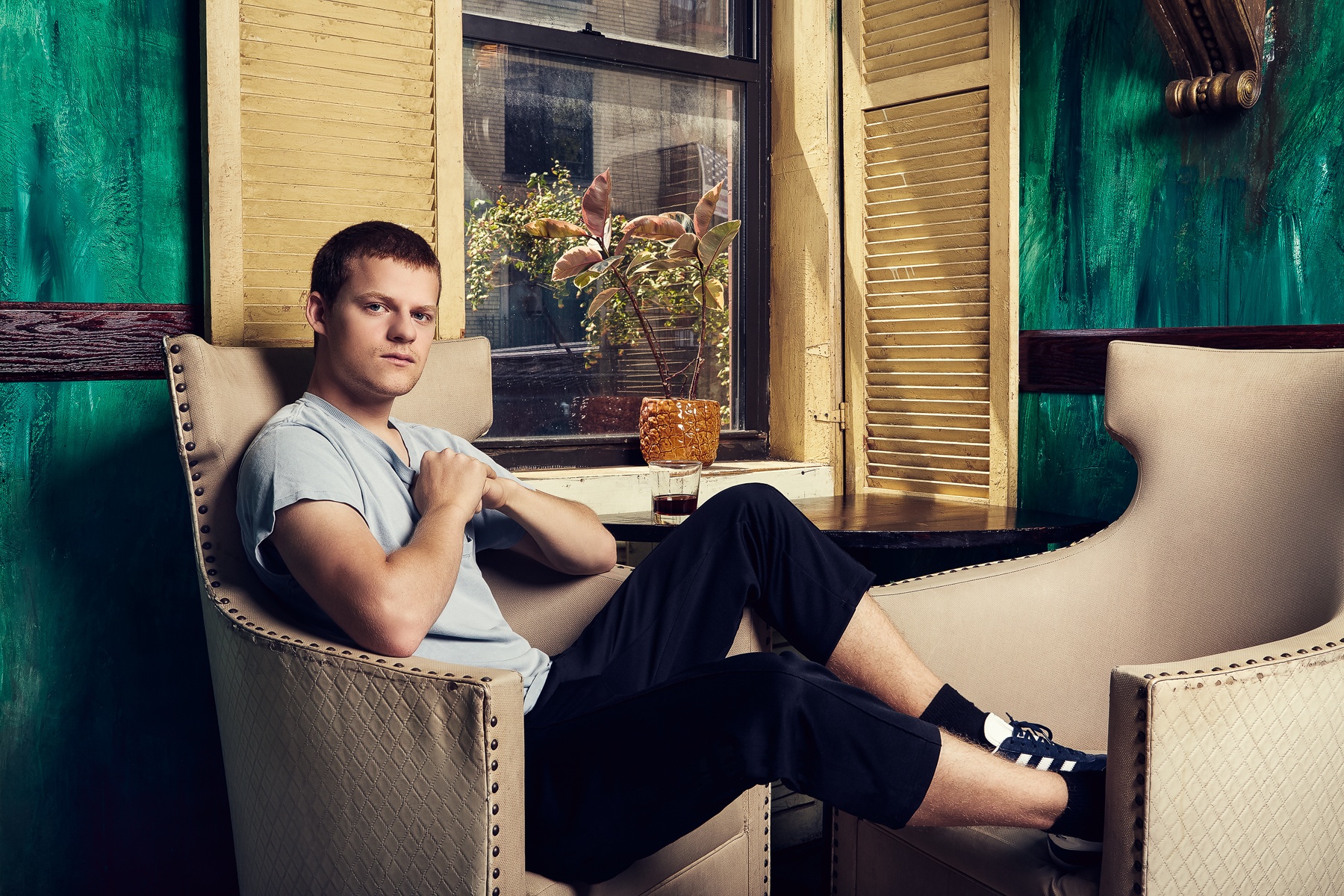 Take "Boy Erased," out Nov. 2. He stars as Jared Eamons, son of Baptist preacher Marshall (Russell Crowe) and Nancy (Nicole Kidman), who after being violently confronted with his own sexuality while away at college, commits himself to a church-supported gay conversion therapy program run by Victor Sykes (Joel Edgerton, who also directed and adapted the screenplay from Garrard Conley's acclaimed 2016 memoir). While praising his "superstar" scene partners and director, Hedges describes the filming process for "Boy Erased" as "dark," adding that "every day felt like it was a funeral." He recalls what it was like having author Conley consulting behind the camera. "I remember there was one day when he was on set and he was watching from the monitor and just started weeping. Having him there and the immediacy of his response, there were constantly things that were reflecting back to me the importance, the significance, and the depth of what this movie really is."
The actor cites Conley's source material as a necessary tool in his process ("I feel like I had a blueprint of his mind, in a way"). Jared's journey through those crossroads is what makes the story so utterly compelling, but because so much of his pain and growth is internalized, you can't take your eyes off Hedges when he brings it to the screen. It was the actor's deep desire to do the role justice and to carry the weight of this timely narrative that in part made his performance so believable. "The stress of wanting to get it right informed and supported the stress and the fear that the character was going through," he says.
Talking about how playing Jared emboldened him in his own life and made him stronger, Hedges explains that in addition to taking him "out of my own self-obsessed loops," the role also taught him to acknowledge his own worth in a way that he hadn't before. "[It's] this role in which I have to risk losing the love of everyone who's closest to me in order to just be myself," he says. "Now I see myself as more of a human. I stand up for myself on a regular basis." (In one of our conversation's second-guessed analogies, he uses the example of no longer being nervous to ask an Uber driver to turn off the radio if he wants to close his eyes during the ride.)
It doesn't take a stretch of the imagination, either, to surmise it was likely Hedges' experience on "Boy Erased" that also inspired him to speak out about his own sexuality. In a September interview with New York Magazine, Hedges stated publicly for the first time that he's "not totally straight," saying, "I recognize myself as existing on that spectrum: Not totally straight, but also not gay and not necessarily bisexual." It was a big moment for him, and one that further underscores how his acting journey often runs in tandem with his personal one.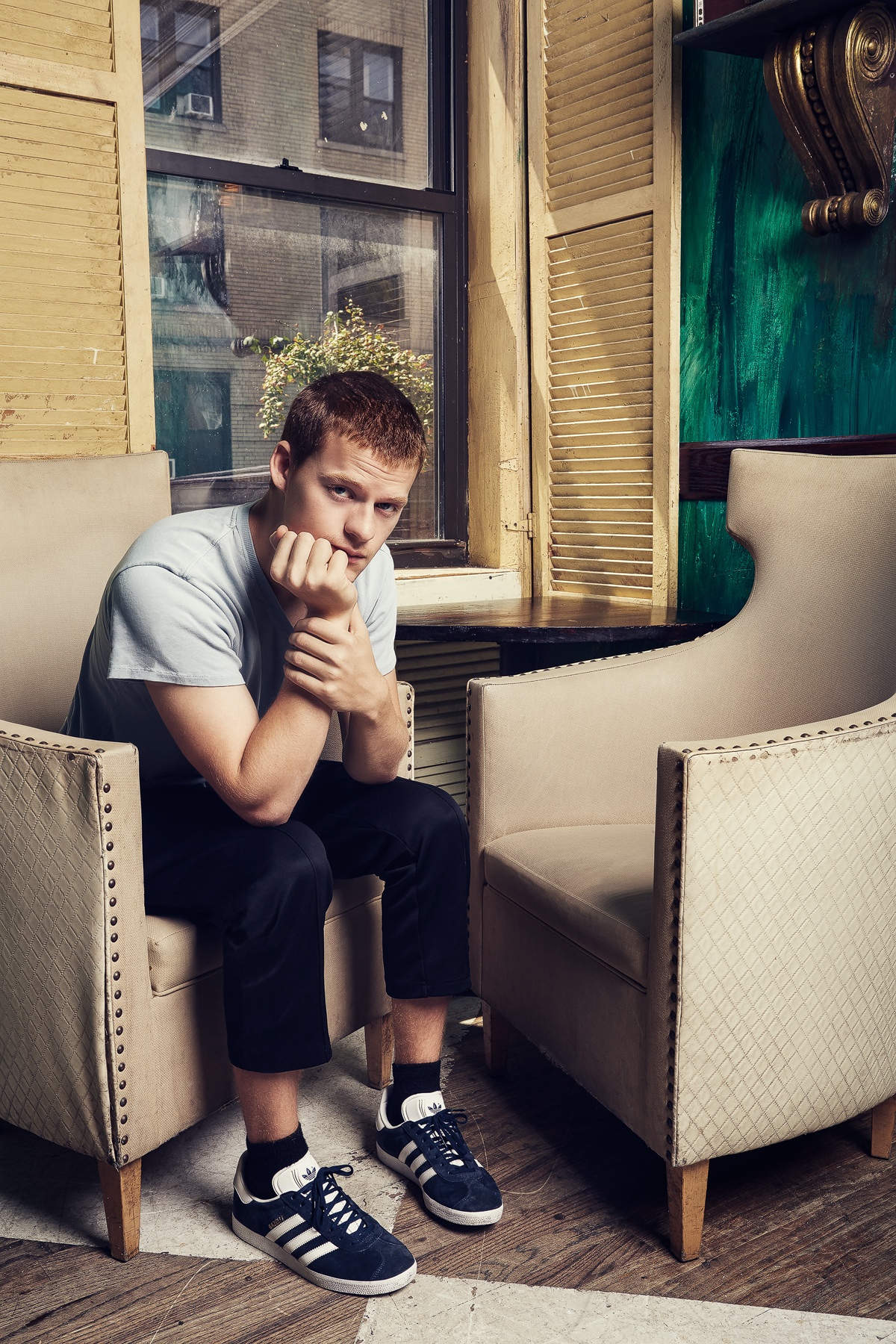 While Hedges can currently be seen at the Golden Theatre alongside Elaine May, Joan Allen, and Michael Cera in "Waverly Gallery," it's easy to get excited about what's next. (Shia LaBeouf's "Honey Boy," for one, is due next year.) Hedges himself, however, is OK not knowing what's around the corner. Paraphrasing a quote from his "Waverly" co-star Cera, he says he doesn't think strategically about his "legacy" as an actor, despite audiences' and critics' desire to shoehorn a career into such straightforward terms. Instead, he simply takes on what feels right at that moment in time.
"While we [actors] are incredibly self-obsessed and want to be seen as amazing, I also just want to have a good life and go from a job that I like to another one, [and] for there to not be any large statements about me made because of it," Hedges says. "It is a job like anything else. That's something I'm thinking about." He pauses. "I want to start thinking more in terms of 'I just want to have fun and relax'—maybe not do as many crazy dramas that are so fucking emotional."
Photographed by Emily Assiran on August 26 at Mother of Pearl in NYC; Grooming by Jessi Butterfield