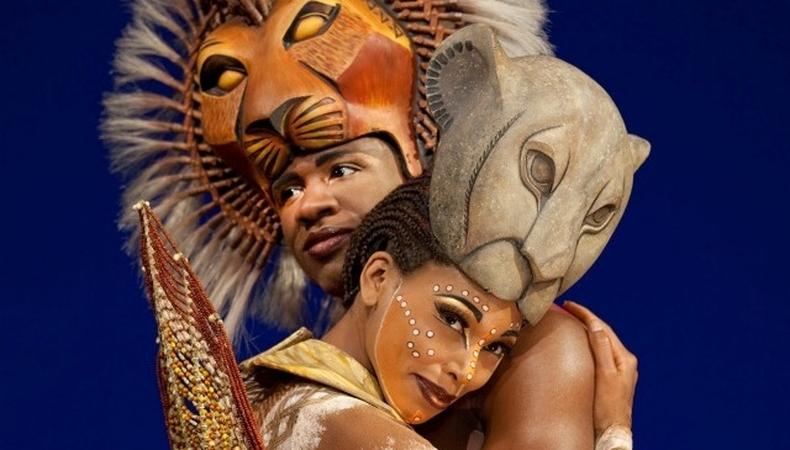 For the first time in the show's history, actors are now able to audition online for the Broadway and national touring companies of "The Lion King," producers announced Jan. 31.

Disney Theatrical Productions is hosting open calls for adult and child actors in February and March in Orlando, Atlanta, Chicago, Los Angeles, and New York City, and anyone who cannot attend these in-person auditions may submit an online video audition instead. Auditioning performers will be considered as possible future replacements to play African lions Simba and Nala—as either young cubs or adults—in both productions of "The Lion King."

Strong adult male and female singers in excellent physical condition, who can dance and/or move very well, are encouraged to audition. Their ages can range from late teens to early 30s but these performers "must be attractive, with sex and appeal and charm," according to the casting directors. Male singers should have a strong high A and females must have an excellent pop/belt to E.

The casting directors are also seeking children who can sing, dance, and act to play Young Simba and Young Nala as cubs. Children should be between ages 9–12 and between 52"–58" tall.

Open call auditions for adult singers will be held Wednesday, Feb. 6, at 10 a.m. Columbus Center in Orlando, Fla.; Saturday, Feb. 9, at 1 p.m. at Studio Dionne in Atlanta, Ga.; Sunday, Feb. 24 at 10 a.m. at Ballet Chicago in Chicago, Ill.; and Saturday, March 2, at 10 a.m. at Screenland Studios in North Hollywood. Sign-in begins a half-hour before each call, and ends one hour after the auditions begin. Singers should prepare a classic R&B song that shows off their voice and range—not a selection from "The Lion King" or any other standard Broadway musical.

Auditions for children will be held Saturday, March 9, at 10 a.m. the Apollo Theater in New York. Sign-in begins at 9 a.m. and ends at 11 a.m. Children, who must be accompanied by a parent or guardian at all times, should be prepared to be taught and sing the last verse of "I Just Can't Wait to be King."

"Lion King" casting director Mark Brandon, of Binder Casting, will oversee the auditions.

"These open calls are for anyone, regardless of experience, who would like the opportunity to audition to be part of these stage productions," according to the producers. "Professional and non-professional actors of all cultural backgrounds are encouraged to attend."

If unable to attend the live auditions, adults and children can submit audition materials via email to lionkingcasting@gmail.com. Submissions must include a photo and résumé, current contact information, and a link to a YouTube video.

For more detailed audition instructions and to apply, check out the casting notices online at Backstage.com or visit lionking.com/casting.

Performers may also send headshot and résumé submissions to Binder Casting, 321 W. 44th St., Suite 606, New York, N.Y., 10036, Attn: The Lion King Simba/Nala (for adults) or Attn: The Lion King Kids (for child submissions).