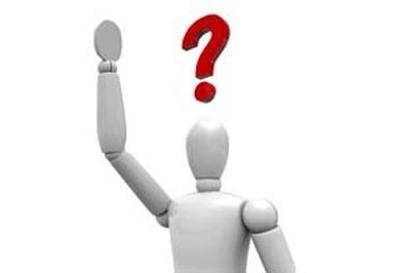 Paul Schnee, Barden/Schnee Casting, New York; 'The Help,' 'Conan the Barbarian,' 'Higher Ground,' 'Winter's Bone'
I really don't like seeing self-produced scenes on a reel. There are always exceptions, but it's very hard for us to get a sense of what you'll be like on a set, in a film, or on a TV show from something that you tape with a friend in your living room. I would rather see a relatively poor-quality taping of you in a play. At least that shows you in something, acting with other people, etc. It's much better for us to see you in your best light in an otherwise crappy project, no matter what it is—a local commercial, a student film, whatever. What is most useful to a casting director is to see you doing something in a dramatic or comedic context, acting opposite other people.
Most of the self-produced stuff we see on reels isn't usually the best quality, and that can hinder what it is that you want to highlight—namely, yourself. It's difficult for us to see you in your best light through something that is of poor technical quality, whereas if you do in fact shine in something that otherwise isn't so great, that's more useful. We all know how difficult it is to show that you are a good actor when you haven't done that much. It's the same old Catch-22: It's always better for us to see people with experience, but there are a lot of great people out there without any.
So what do you do? My advice—and this is, I think, easier than it might seem—is to get yourself in something. There is 10, maybe 50 times more content being filmed than there was five, even two years ago. Ask around. Talk to friends, fellow students, and so on. People are doing all sorts of things now—webisodes, online-only commercials, trailers for novels. I don't think the barrier to getting in something that will be on tape or filmed is as high as it was a few years ago. With a little digging, I would bet that you could find things.
And it's always cool to make your own work. Be creative; be inventive. Seek people out who might need you, who don't know that they need you, and I don't mean only fellow actors or film students. Maybe there is an ad agency in your town. Pitch yourself to be in content that they might be producing. Maybe a local business is in need of a cheap commercial. Tell them you'll help. Things like that on your reel will be infinitely more helpful than a clip of you in your bedroom reciting a monologue from an O'Neill play.
Ken Lazer, Ken Lazer Casting, New York; 'Give Me That Break!,' commercials for E*Trade, Sony, Doritos
Whenever I'm looking for new talent that can do copy well to bring into an on-camera casting session, there are a few ways I go about my search. One of those ways is to watch an actor's reel. If I'm doing a session that requires an actor with great acting skills with copy—being natural, real, conversational—and I only have 35 time slots available, I need to make sure I'm bringing in the best talent to show my client. So after I fill the majority of time slots with talent I already know will get the job done well, I always like to give other actors I don't know a chance with a few remaining time slots. This is when a reel becomes a very important tool for an actor, and I want to stress that your reel can either make you or break you. I can't afford to lose a time slot to an actor that just isn't good enough.
Obviously, you want to put your best work on the reel. However, I have seen some reels where there will be a particular piece of footage that just should not be there. Try to get some legitimate guidance or advice as to what footage should be on your reel. Ask a casting director, agent, or manager. Ask your acting coach.
There are actors that self-produce their own scenes, whether it's a film/TV scene or even a commercial. However, again I want to stress that although a great idea, this is very risky. I have seen some of these self-made, self-produced projects and, unfortunately, some of them look amateurish. It's not going to help your situation. If you are going to create your own scenes, it's better to have a professional film and edit them. Please make sure the sound and lighting quality are good too.
When I put a breakdown out to the talent directly, I get hundreds of submissions. The ones that have a reel are the ones I look at first. I do look at everybody that submits, but if an actor has a reel, I do give preference to those actors first. However, that doesn't necessarily mean that you're going to get a time slot just because you have a reel. If you're right for the part and your reel is good, there's a strong chance I'm going to call you in.
Sherrie Henderson, Dream Big Casting, Los Angeles; 'Megan Is Missing,' 'Jon Benjamin Has a Van,' 'Watercolors,' 'Guadalupe the Virgin,' 'Where the Road Meets the Sun'
We are super amenable to that, due to the number of indie projects we cast. However, they do need to be done in a certain manner. Keep in mind that you need to lead with strength, meaning the credit that is the strongest or the biggest (for example, you asking Denzel Washington if you can take his order), regardless of the fact it's a one-liner in a studio film. That will keep our interest in watching your material.
After that, you simply follow suit with the rest of the great footage you have, including the self-produced ones at the end, and make sure that the scenes are labeled, so that we can follow along with your résumé. Of course, if we are following along with your résumé, a self-produced scene won't be labeled, but at least we will see that you are working on small supporting or under-five roles and have the potential—if the scene is shot, directed, edited, and written well—for bigger supporting roles.
So many actors that ask for our feedback on their reels are not overly enthusiastic when we say, "Lost interest after 30 seconds," "It's too long," or any other words that aren't "Loved it!" We have cast roles before solely on the strength of a reel, and if our attention isn't grabbed straight away, or we are bored after 45 seconds, then it is a "reel" problem.
Kim Coleman, Kim Coleman Casting, Los Angeles; 'Good Deeds,' 'Big Mommas: Like Father, Like Son,' 'We the Peeples,' 'Small Apartments'
The answer is yes, under certain circumstances. To the point, I would look at such a reel if I thought the actor may be right for a specific role I was casting at the time.
For example, let's say I am doing a movie or television show and I need a 20ish Caucasian female to portray a small role as a musician. I will obviously consider all of the submissions that come to me through the normal channels, but if I received a self-produced demo reel from an actress that generally fit the description, I would look at that also. As a matter of fact, I would prefer such a reel if it were up-to-date—as opposed to an old, outdated clip from prior years.