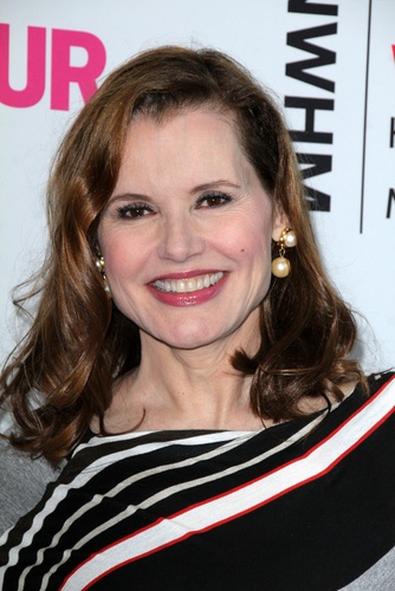 Geena Davis has come a long way since "Beetlejuice." The Academy Award-winning actor hopes to do for Bentonville, Ark. what Robert Redford did for Park City, Utah with the Bentonville Film Festival. Davis will launch the four-day fest designed to support women and diversity in film come May 5. It will be "the first and only film competition in the world to offer guaranteed theatrical, television, digital, and retail home entertainment distribution for its winners," according to a statement.
"I have been an advocate for women for most of my adult life," said Davis in a press release. "The Geena Davis Institute on Gender in Media is dedicated to improving the representation in gender and diversity of talent, filmmakers, and business leaders by growing awareness through research, education and advocacy. The Bentonville Film Festival is a critical component of how we can directly impact the quantity and quality of females and minorities on screen and behind-the scenes."
The festival will screen about 75 films spanning indie features, studio premieres, as well as documentaries, and will be hosted by ARC Entertainment, Walmart, Coca-Cola and AMC Theatres. Sitting at the Advisory Board, chaired by Davis, will be Oscar nominees Angela Bassett, Samuel L. Jackson, Julianne Moore, and Bruce Dern ("Nebraska"), Golden Globe nominees Eva Longoria ("Desperate Housewives") and Shailene Woodley ("The Fault In Our Stars"), Oscar winner Natalie Portman, Randy Jackson, and television executive Nina Tassler. Board members will sit on the festival jury, provide mentorship activities and film selection input, as well as garner support within Hollywood.
"In my role of sourcing fresh and diverse independent films for AMC," said the theater company Vice President of Special & Alternative Content Nikkole Denson-Randolph, "I am privileged to often experience compelling and engaging films, by talented female and minority storytellers, which all too often aren't made visible to American audiences.
"Our partnership with BFF ties in perfectly with AMC's continued dedication to targeted programming, and I'm thrilled that this film festival will be able to provide these filmmakers and their movies with greater visibility." AMC Theatres have pledged to provide a minimum of 25 AMC screens to provide a traditional theatrical release to the films that receive the Audience, Jury Selection, and Best Family Film awards.
Submissions for the the Bentonville Film Festival will open Jan. 15. Films accepted for competition will be announced in March. Following the fest, the Bentonville Film Foundation will also begin year-round events designed to "promote women and minority filmmakers, artists, directors, and producers at colleges and universities around the country in partnership with the Geena Davis Institute on Gender in Media, which is the official nonprofit partner of the festival."
Film submissions for the festival will open on Jan. 15, 2015, with films accepted into competition being announced in March 2015.
Inspired by this post? Check out our film audition listings!