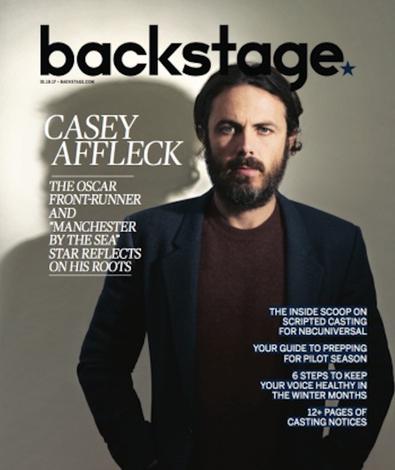 Casey Affleck's best acting teachers have often been unwitting ones. They've offered up lessons on character building, delivery, and craft philosophy, all without knowing it. In turn he has, like a sponge, soaked up everything his co-stars, directors, and peers have had to offer on various sets over his 20-year career. Now, almost a decade out from his first Oscar nomination for "The Assassination of Jesse James by the Coward Robert Ford," it seems his diligence is paying off: Affleck is experiencing a second wind with a Golden Globe win for "Manchester by the Sea" and a real shot at Oscar gold—thanks in no small part to his firsthand training.
Sitting in a coffee shop in Manhattan in late December of last year, he recalls acting in his first film. It was 1995's "To Die For," starring Nicole Kidman as a TV personality so desperate for fame she is willing to kill her husband. She was cerebral and technical in her portrayal, he says, expertly putting on an accent and subtly changing her mannerisms. "You could see she had thought about certain gestures. It was all very intellectual, a prepared thing. I don't know if she would agree with this or not, but from the outside, it looked like it was all very planned out. [I thought], That's one way to do it."
He found another way while working with Christian Bale on 2013's "Out of the Furnace." "I had, like, first-day blues in the way that you just don't know what you're doing," he says about struggling to grasp the core of one scene in particular. "I said, 'I'm so sorry, I feel so lost in this scene, but I'll figure it out. Bear with me.' And he perked right up. He said, 'Oh, lost is great! Just don't figure it out. Stay lost.'
"Everyone has their own way of doing things," he continues, "and sometimes they work and you can try them on, and sometimes I think, actually, if I'm feeling lost, should I stay lost? Mm, maybe not in this case; it's better to find my way through this."
And so it was with his latest lesson, breakout indie hit "Manchester by the Sea." As Lee Chandler, a dour janitor who's forced out of his solitary existence in Quincy, Massachusetts, to care for his Manchester-based teenage nephew after the death of his father, Lee's brother, Affleck found his way through the role of his career, delivering a devastating portrait of a man living with an enormous burden of grief and responsibility.
Affleck approached the dense text as if it were a play: "[No] paraphrasing like you would with a script where you could tell it was written as a sort of blueprint for something else," Affleck says. "I knew that [writer-director Kenneth Lonergan] was very particular about language, that he was very specific in the choosing of the words, that he was really careful, and that there was a reason for every word to be in there. He wasn't choosing things casually, the way they said this or that, so you had to find a way to make it work."
To date, Affleck's performance has "worked" for award voters at the Globes, the Gotham Awards, the National Board of Review, the New York Film Critics Circle Awards, and dozens of regional film festivals, solidifying his front-runner status for the Oscars in February.
It might be easy to write off Affleck's current position to unbridled Hollywood privilege—nepotism, even—by way of big brother Ben. And it's likely what got his foot in the door, but not what's kept him in the conversation. He's a meticulous actor who seems to enjoy ruminating on his choices as much as—if not more than—delivering on them. One of Affleck's favorite ways of preparing? "Daydreaming," he says. Especially while driving, where the inspirations for playing a character or a scene are as myriad as they are fleeting.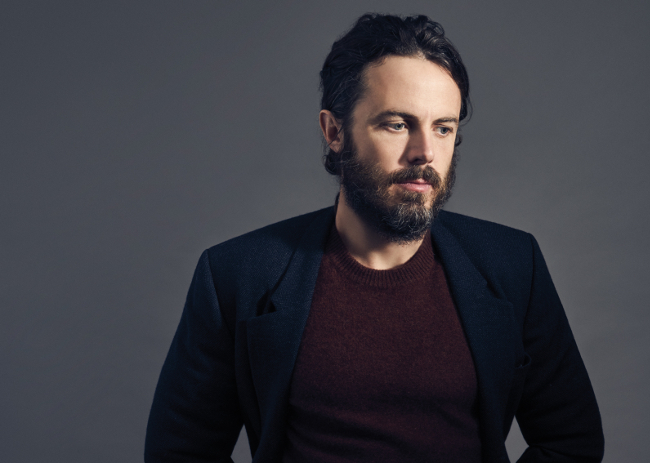 "I love to think about and therefore talk about why people do what they do," he says. "That's kind of why I like being an actor. And there's no one better to talk about that kind of stuff with than [Lonergan]. Both of his parents were psychoanalysts and he's a playwright and it's just in his blood, psychology. Human behavior is something that he likes—and I do, too—to think about."
Lonergan—for whom Affleck auditioned repeatedly before finally landing a part in his London play "This Is Our Youth" in 2002—imbues his characters and their town with such specificity through language, attention to detail, and a biting humor that he's created a lived-in world built and informed as much by its location and text as its actors.
"The more I learned about the town, the distances between the different towns, where the funeral parlors were, where the school was, where the hockey rink was, just the details of fishing life," he told Backstage last November, the more he was able to fashion points of logistical and emotional contention for his cast, which also includes Michelle Williams, Lucas Hedges, and Kyle Chandler.
Affleck was able to hash out with Lonergan and his co-stars his interpretations of the character and his relationships over a two-week rehearsal period, a rare (for a film) process that's recently become more enjoyable for the actor. "I had that stupid idea that you couldn't repeat things. If you did something once, it would be gone, and I realized I was sort of protecting something that didn't exist," he says. "Plus, some people are able to switch it on and off better than I ever could. I find that I kind of have to sink into the character. [Some actors] can get in and out of the pool, but I get in and stay in there until it's time [to be done]."
Lonergan provided the ideal directorial relationship for that deep dive, according to Affleck, who says with a laugh that he's shamelessly "badgered the shit out of" more hands-off directors who were less inclined to talk through a performance. He likens it to a director wanting their garbage picked up off the curb: Some feel it's a self-explanatory process of collecting and loading it into the truck, whereas others want to know exactly how the garbage is going to be handled and when and where. Often, Affleck finds the former type doesn't understand actors as well, and the experience usually leaves performers feeling unfulfilled, with the helmer in the editing room sorting through a grab bag of performances.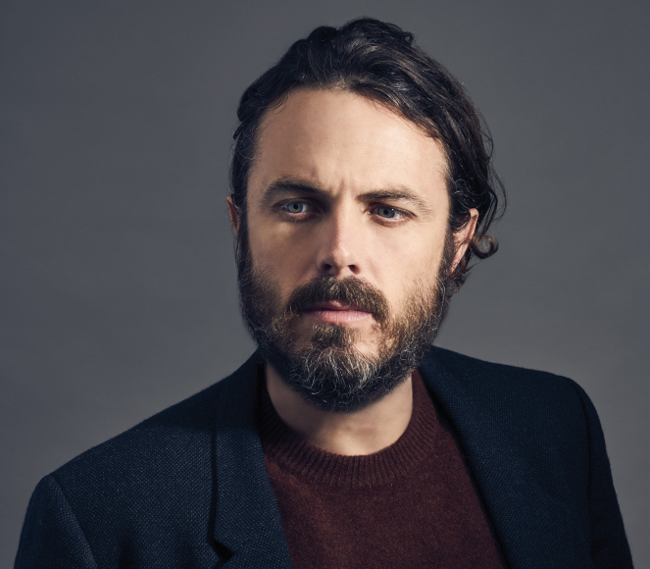 In fact, the times he's felt satisfied after a project have been so rare that Affleck confessed to Boston.com late last year that he had been wondering if he should quit the profession altogether. "Is it really every 10 years that you get to work on a great movie? That can't be," he said. "I have to live with that résumé that you see on IMDb, which is full of dog shit."
A handful of films aside (David Lowery's 2013 indie "Ain't Them Bodies Saints," "Jesse James," and now "Manchester" among them), Affleck has too often gone in search of the meaty and come up empty. But with more control over his career, he's taking on projects that will offer what he's looking for creatively, including "Light of My Life," his next directorial effort after the ill-received "I'm Still Here" mockumentary starring Joaquin Phoenix, and "A Ghost Story," which will reunite him with Lowery and co-star Rooney Mara. (A24 already picked up the film sight unseen out of Sundance.)
He admits, "I'm always reluctant [to start a project]. Always. Even things I really love and want to do, there's always a moment where you think, Oh, shit. I shouldn't do this. I can't do it. But that comes with the territory," he says. "Part of the criteria for doing a project is that it's scary or challenging because at some point you go, 'It's too scary, it's too challenging, I don't want to do it.' But things that seem easy are never any fun."
Ready to launch an award-winning career? Check out our film audition listings!