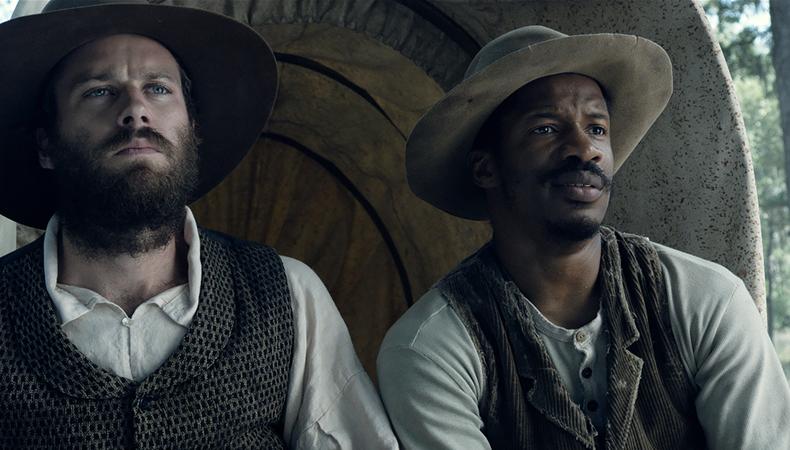 The frenzy of Hollywood's awards season may be far off, but one thing is certain: Nate Parker's "The Birth of a Nation" can already claim itself a frontrunner. Between the film's multiple awards at the Sundance Film Festival and its record-breaking deal with Fox Searchlight totaling $17.5 million—not to mention its release following two years of the Academy Awards' #OscarsSoWhite controversy—the buzz is undeniable.
Parker, who directed, co-wrote, and produced the film, plays Nat Turner, the African-American slave and preacher who led a historic rebellion against slavery in antebellum Virginia. Co-starring Aja Naomi King, Jackie Earle Haley, Penelope Ann Miller, Gabrielle Union, and Armie Hammer as slaveowner Samuel Turner, "The Birth of a Nation" offers a wealth of powerful screen performances, as evidenced by the new trailer below.
"I can write a book about Nat Turner...but if I make a film about it, especially in this climate, especially on the heels of '12 Years a Slave' and 'The Butler,' when the conversation's real, then maybe I can incite some kind of discourse amongst everyone," Parker told Backstage in 2014. "The Birth of a Nation" is sure to continue that discourse come Oct. 7, when the film will be released nationwide.
Inspired by this post? Check out our film audition listings!