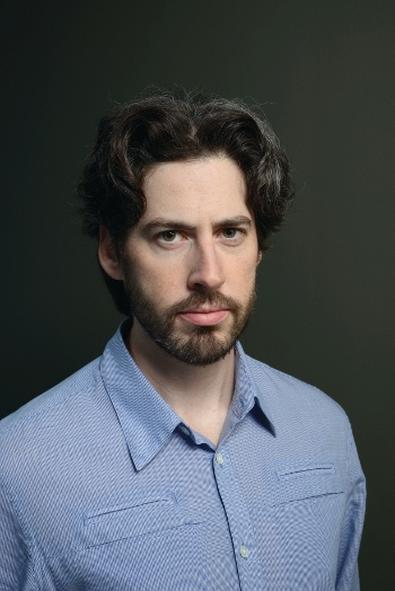 Where do you go to find a large teenage boy? If you're Jason Reitman, you go to Twitter. The director recently tweeted a call for actors to submit themselves for a role in his upcoming film "Men, Women & Children," which shoots next year in Austin, Texas, and stars Adam Sandler, Jennifer Garner, and Rosemarie DeWitt.
"Need help casting my film!" Reitman wrote. "Know a teen football player who's a quiet thoughtful giant? See the attached script!"
Reitman posted a photo providing details on the role—"a 15-year-old former football player" who is "a gentle giant (over 6'2"), a quiet mountain, who speaks softly and to himself." He also posted an excerpt from the film's script and asked actors to film themselves—"with whatever you have, camera phone is fine"—reading the lines and send submissions to [email protected] (The script excerpt and Reitman's full post can be found at backstage.com.)
Publicity stunt or savvy casting? Either way, Reitman's open call has drawn praise and illustrates just how much social media has changed the filmmaking process.
"I think it's genius," said Mona Loring, president of MLC PR. "Twitter has changed the entertainment industry's environment completely, mostly for the better. There are so many people on social media, especially looking at Twitter, and it can definitely build early buzz for films. Worst case, it's instant awareness toward a project."
But it may not be all about buzz building. In the casting community, spreading the word about open calls through Twitter is now common practice, particularly when CDs are looking for an unusual type.
"My partner Corbin Bronson and I have found online open calls to be an incredibly helpful tool when we have a very specific role to fill," said casting director Elizabeth Barnes of Barnes/Bronson Casting. "Most recently, we put out a call for baseball players who could act for the movie 'Undrafted' and got a great response; we used social media to get the word out. It also worked great for us when we needed a 7-year-old Jesus for a feature."
Casting director Rachel Hoffman and her colleagues at Telsey + Company used Twitter to draw crowds to open calls for the Broadway revival of "Annie" and an upcoming Starz series about professional dancers. "We post many of our notices to our Facebook and Twitter accounts and constantly find ourselves exploring the world of YouTube, and it's resulted in a much-wider net of people we get to see and know," she said. "In the case of Jason Reitman's film and his turning to Twitter to cast a very specific role, it probably reached people he never would have known—and how exciting would it be if it results in finding a fresh talent for the role?"
No doubt Reitman will get a healthy response. Within six hours of sending word on Oct. 22 about his open call to his more-than-133,000 followers, Reitman had been retweeted 312 times. A lot of undiscovered "giant" teenagers are out there looking to make it in the movies. Reitman is about to hear from a bunch of them.