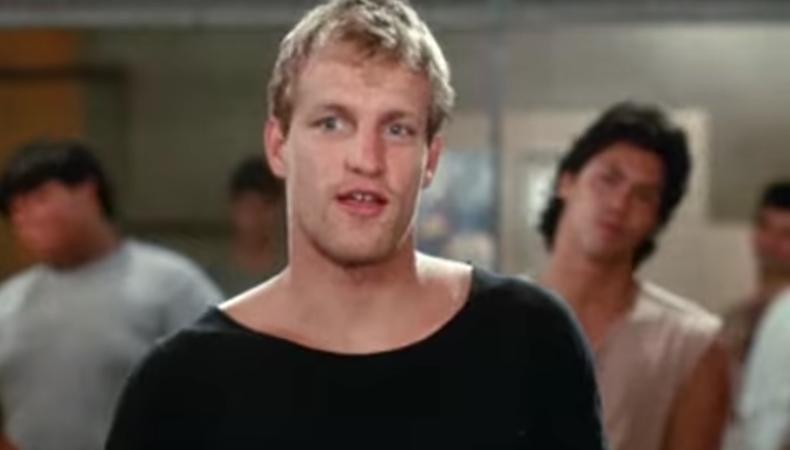 Everybody's gotta start somewhere...especially Oscar-nominated film actors! The 90th Academy Awards March 4 will ring in a new class of the most riveting and talented big-screen performers; for many, the road to the red carpet was peppered with bit parts, thankless jobs, and a steady building of on-screen credits. In what is now an annual tradition, Backstage has rounded up the first credited roles of this year's 20 Academy Award-nominated actors.
Best Actor in a Leading Role
Timothée Chalamet, "Call Me by Your Name"
It's now difficult to imagine our current film landscape without the charming Chalamet, who stole hearts with his naturalistic performance in Luca Guadagnino's "Call Me by Your Name." And like some of the best actors to come out of New York City, Chalamet took off with a small guest role on "Law & Order."
Daniel Day-Lewis, "Phantom Thread"
Day-Lewis is the only actor in the history of film acting to have won three Academy Awards in the leading actor category. After a few minor TV roles, Day-Lewis got his first big credited role with a tiny part in the 1982 film "Gandhi." He's loomed large on the big screen ever since.
Daniel Kaluuya, "Get Out"
One of this year's most exciting and surprising nominees is English actor Kaluuya, a true force in Jordan Peele's "Get Out." The 28-year-old's first part (although fans of "Skins" may argue that was his true start) was in a TV play on the BBC called "Shoot the Messenger."
Gary Oldman, "The Darkest Hour"
The latest Winston Churchill channeler has been an acting tour de force for years, which probably makes sense considering he began as a theater actor in England. It was "Remembrance," a small 1982 film drama, however, that catapulted Oldman to the screen.
Denzel Washington, "Roman J. Israel, Esq."
This is the second year in a row that Washington has been nominated for a Best Actor Oscar. Like many nominated this year, the two-time winner also got his beginnings with some tiny TV roles. But his first movie was "Carbon Copy," where he acted alongside none other than the multi-talented George Segal.
Best Actress in a Leading Role
Sally Hawkins, "The Shape of Water"
Hawkins can count herself as one of the lucky ones. The endearing "Shape of Water" lead's first credit was in Mike Leigh's—one of the greatest living directors—2002 drama "All or Nothing." Few actors are as lucky to jumpstart their careers with such a major talent.
Frances McDormand, "Three Billboards Outside Ebbing, Missouri"
A five-time Oscar nominee, McDormand made her on-screen debut in a film that also marked the debut of Ethan and Joel Coen (the latter became her husband); she is one of the leads in the 1984 crime drama "Blood Simple." From then on, we were gifted an icon.
Margot Robbie, "I, Tonya"
Most people first heard of Robbie from her pivotal "The Wolf of Wall Street" role, where she outacted Leonardo DiCaprio, but this wasn't the Australian actor's start. After a few guest roles on Australian TV shows, she landed a major starring role on the famous Aussie soap opera "Neighbours."
Saoirse Ronan, "Lady Bird"
Ronan has been a living legend since before she hit her teens. Followers of her career know she rose up with "Atonement," but one of Ireland's greatest screen presences had a modest start. She had a short arc on the Irish medical drama "The Clinic" back in 2003.
READ: 7 Pointers from Greta Gerwig on Creating a Movie Like 'Lady Bird'
Meryl Streep, "The Post"
Every time Streep reinvents herself it feels like a breakthrough role, which makes it difficult to go back. But 1977 marked the beginning of the three-time Oscar winner's career, both in film and TV: She starred in the made-for-television drama "The Deadliest Catch" and had a small part in "Julia," alongside Jane Fonda and Vanessa Redgrave.
Best Actor in a Supporting Role
Willem Dafoe, "The Florida Project"
Way before he stole everyone's heart in "The Florida Project," Dafoe had as good of a career jumpstart as anyone could ask for. He was the lead in Kathryn Bigelow's 1982 biker outlaw drama "The Loveless." Fun fact: he also was an uncredited extra in the 1980 Western "Heaven's Gate."
Woody Harrelson, "Three Billboards Outside Ebbing, Missouri"
Harrelson is one of our more beloved character actors. He was most memorably charming back in his "Cheers" days, but he clearly made an impression early on; Harrelson had his feature debut in the 1986 sports comedy film "Wildcats" starring Goldie Hawn, which also happened to be Wesley Snipes' first film too.
Richard Jenkins, "The Shape of Water"
Despite some of its more sinister elements, Guillermo del Toro's "The Shape of Water" is one of this year's loveliest efforts, and a lot of that has to do with Jenkins' gentle work as Hawkins' gay best friend. The veteran actor's first role, however, wasn't as mainstream. Back in 1974 he appeared in PBS' long-running "Great Performances" series, which airs theater adaptations on TV.
Christopher Plummer, "All the Money in the World"
The longest working of all of this year's nominees, and the oldest acting Academy Award nominee and winner ever, Plummer has a lot to be known for. Many recognize him from his Oscar-winning performance in "Beginners" or his star-making turn in "The Sound of Music," but the actor's first role wasn't anything showy: He appeared in a 1953 filmed TV series adaptation of Shakespeare's "Othello."
Sam Rockwell, "Three Billboards Outside of Ebbing, Missouri"
Rockwell's impressive career didn't really kick off until the late '80s, but almost a decade before then, he had a role on the TV series "Joan Crawford's Children." He appeared on the show in 1979, which must have made him only 10 or 11 years old.
Best Actress in a Supporting Role
Mary J. Blige, "Mudbound"
Not necessarily renowned for her acting prior to this year, Blige, like so many singers before her, proves that she has more to offer than her powerhouse vocals. While "Mudbound" may mark her first Oscar nomination in an acting category (plus her second nomination for Original Song), it's not her first piece of acting. She guested on a 1998 episode of "The Jamie Foxx Show."
Allison Janney, "I, Tonya"
She's nominated for her film work, but Janney, for many, is more beloved for the roles she's conquered on TV—she has a whopping seven Emmys for them. It makes sense that this is where she first got her start, showing up for a few episodes of the longest-running soap opera "Guiding Light." Janney appeared there in the early '90s, but the show had been running since 1953.
Lesley Manville, "Phantom Thread"
Hawkins isn't the only favorite of Mike Leigh in this year's Oscar race; the masterful Manville has worked with the director several times too. However, she didn't get her first role with him. Instead, she had a part in "Village Hall," a TV series that aired in her native England in 1974.
Laurie Metcalf, "Lady Bird"
Arguably the funniest character in "Roseanne," the Emmy- and Tony-winning Metcalf has solidified herself as one of our most chameleonic performers. Turns out her initial on-screen appearance is pretty surprising. She guest starred as a Weekend Update host on a 1981 episode of "Saturday Night Live." Imagine starting off with that!
Octavia Spencer, "The Shape of Water"
A testament to Spencer's remarkable acting is that she's nominated for an Oscar for the second year running. Her presence in "The Shape of Water" helps give del Toro's film its beating heart. She must have made a mark in her first role too, in the 1996 film "A Time to Kill," where she played fellow Oscar winner Sandra Bullock's character's nurse.
Ready for your big break? Check out Backstage's film audition listings!