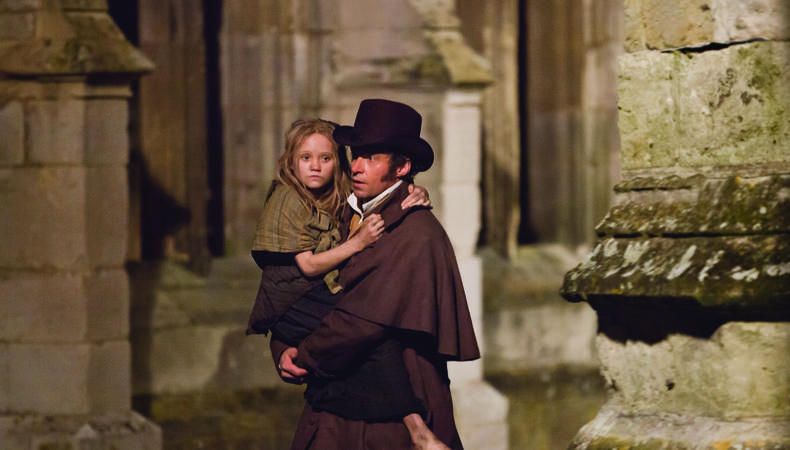 Since the advent of Oscar campaigning, it's difficult to remember a year in which so many unknowns were in play. With less than six weeks before the end-of-year cutoff for eligible films, there are still four potentially major contenders in the race that virtually no one has seen.
Right now, most industry insiders are giving the edge to Ben Affleck's "Argo." It has stellar reviews, healthy box office, a timely topic, and a nice wink to Hollywood, since Affleck's CIA agent, Tony Mendez, concocts a scheme to rescue hostages by pretending to make a nonexistent film. Films already released this year with best picture buzz attached include "Flight," "Moonrise Kingdom," "Beasts of the Southern Wild," and "The Master," but none is poised to usurp "Argo" as the top pick.
Still, Steven Spielberg has "Lincoln," which is getting the auteur some of his most enthusiastic reviews and box office since 1998's "Saving Private Ryan." And this week sees the release of Ang Lee's "Life of Pi" and the expanded release from 16 theaters to 400 of David O. Russell's "Silver Linings Playbook." The latter holds front-runner status in the actress category for Jennifer Lawrence, and Robert De Niro is sure to receive a nod in the supporting actor category. And don't rule out "The Impossible," hitting theaters Dec. 21. The true-life story of a family separated by the 2004 Indian Ocean tsunami, the film has done well at festivals and advanced screenings. It is both epic and intimate in telling the heartbreaking story of a family struggling to reunite and could prove a true dark horse for best picture, director Juan Antonio Bayona, and actors Naomi Watts and Ewan McGregor.
Then there are the great unknowns, and there are a lot of them. All eyes are on "Les Misérables," Tom Hooper's adaptation of the beloved musical starring Hugh Jackman and Anne Hathaway. Early footage seems to suggest the film has all the qualities of an Oscar winner, but it's impossible to tell until its December release—or at least until it starts officially screening around town. In many ways, the buzz is built on the pedigree, which is the case with "Zero Dark Thirty," Kathryn Bigelow's follow-up to "The Hurt Locker"; it details the hunt for Osama bin Laden. The film's star, Jessica Chastain, might shoot to the top of the actress list, but only time will tell.
The other two films yet to be screened are Quentin Tarantino's revisionist slavery tale "Django Unchained" and Peter Jackson's "Lord of the Rings" prequel, "The Hobbit: An Unexpected Journey." Oscar buzz is a little dimmer on these two, as they appear to lack the gravitas of "Les Misérables" and "Zero Dark Thirty," but Tarantino has a long history of leading actors to awards, and with a cast including Oscar winners Christoph Waltz and Jamie Foxx, along with perpetual nominee Leonardo DiCaprio, don't be surprised if his latest shakes things up considerably. Likewise, Jackson's three previous visits to Middle Earth earned a total of 30 Oscar nominations, so never underestimate the Halflings.