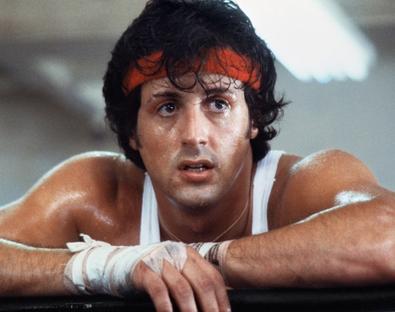 With blockbuster budgets skyrocketing into the hundreds of millions, it's still possible to make successful films for less. Here are 14 Academy Award winning films from the last 60 years that stretched their dollars all the way to the red carpet.
"Boyhood"
Taking into account its famed 12-year filming process, Richard Linklater's "Boyhood" might win the prize for doing the most with the least. Linklater made the film for $4 million, with a $200 thousand budget per year of production. Patricia Arquette took home this year's Oscar for best performance by an actress in a supporting role, and the film was nominated in five other categories including best picture and director.
"Whiplash"
Another contender from this year's Oscar Race, "Whiplash" had (by far) the lowest budget of the best picture nominees, at an estimated $3.3 million. Damien Chazelle directed the successful film, and J.K. Simmons took home a well-deserved Oscar for best performance by an actor in a supporting role. With two more wins—for film editing and sound mixing—and nominations for best picture and best screenplay, those modest funds paid dividends.
"Juno"
Penned by Diablo Cody and directed by Jason Reitman, this charming 2007 dramedy made its mark at the box office—grossing $227 million worldwide—and at the Oscars. The indie film was nominated for best picture, best performance by an actress in a leading role (Ellen Page), and best director, and Cody took home the statue for best original screenplay. Not bad for a conservative $7.5 million budget.
"Crash"
The 2006 heart-wrenching best picture started small with a modest budget of approximately $6.5 million. Director Paul Haggis (along with stars Sandra Bullock, Don Cheadle, and Terrence Howard) led the film to major critical and box-office success, taking home three Oscars (best screenplay and film editing in addition to best picture) and grossing $55 million in the U.S. alone.
"Lost in Translation"
This low-budget critical darling was a breakout hit for writer-director Sofia Coppola, earning her a 2004 Academy Award for best original screenplay and nods for best picture and best director; in fact, Coppola was only the third woman ever to be nominated in the best director category, with Kathryn Bigelow as the only winner to date with 2010's "The Hurt Locker." "Translation" grossed $119 million worldwide— more than 25 times its estimated $4 million budget.
"The Full Monty"
This movie-musical about stripping steel workers was made for $3.5 million in 1997, and went on to great critical (and box office) success. Composer Anne Dudley won the 1998 Oscar for best original musical or comedy score, and "Monty" was nominated for three other awards— including best picture. The film grossed over $250 million worldwide and went on to become a popular Broadway musical.
"Pulp Fiction"
Quentin Tarantino's violent comedy wasn't exactly made on a shoestring—the film had $8 million behind it in 1994—but considering the film's star power (and $213 million gross) those numbers are still impressive. Tarantino took home an Oscar for best screenplay, and "Pulp Fiction" was nominated in six other categories including best picture, best actor (John Travolta), best supporting actor (Samuel L. Jackson), and best supporting actress (Uma Thurman).
"Platoon"
Despite its violently realistic Vietnam War setting, Oliver Stone's Academy Award-winning 1986 film was shot on a (relatively) tight budget of $6 million. It went on to gross $153 million worldwide, and won the 1987 Oscars for best picture, best director, best sound, and best film editing.
"Chariots of Fire"
The 1982 best picture winner "Chariots of Fire" was made for a modest $5.5 million. Despite its small budget, the acclaimed story of British runners in the 1924 Olympics also won best screenplay, costume design, and original score, and was nominated in several other categories.
"Ordinary People"
Robert Redford directed this gem of a film, starring Donald Sutherland and Mary Tyler Moore as parents in crisis after the death of their son. The film was made for $6 million in 1980, and won four Oscars: best picture, best director (Redford), best actor in a supporting role (Timothy Hutton), and best screenplay based on material from another medium (best adapted screenplay).
"Annie Hall"
Woody Allen's sharp romantic comedy made a star out of Diane Keaton, earned four Oscars (including best picture, best director, and best actress) and has earned nearly 10 times its original $4 million budget since its 1977 release. Even Allen's neurotic Alvy wouldn't sneeze at that return on investment!
"Rocky"
"Ain't gonna be no rematch" for this insanely successful classic; shot for a mere $960 thousand in 1976, "Rocky" has since grossed $225 million worldwide and launched an ongoing franchise featuring five more films. In addition to its commercial success, the Sylvester Stallone-starring boxing drama won the 1977 Oscars for best picture, best director, and best film editing.
"The French Connection"
Gene Hackman stars in this police thriller from director William Friedkin, which was made for a mere $1.8 million in 1971. It was the first ever R-rated film to take home the best picture Oscar, and also earned Academy Awards for Hackman (best actor) and Friedkin (best director), in addition to best film editing and best screenplay based on material from another medium.
"Marty"
Though this romantic classic's $343 thousand budget went much farther in 1955—it's the equivalent of about $2.99 million today—Delbert Mann's drama about middle-aged love still ranks among the lowest-budget Academy Award winners ever. The film took home the 1956 Oscars for best picture, director, and screenplay, as well as the statue for best actor in a leading role: a superb Ernest Borgnine.
All budget and worldwide gross information gathered from IMDb.
Want more like this? Check out "17 Great Actors Who've Never Won Oscars."