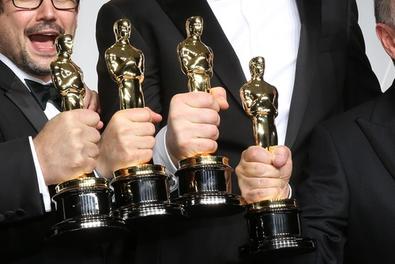 Every year at the Oscars, there are the inevitable teleprompter fails, and this year was no exception. Since arguably the best actors in the world can obviously have moments where they don't exactly deliver on their lines, we thought we would take a look at a few of the biggest flubs of the evening and find what lesson we can all learn from them as actors.
Kim Novak presents with Matthew McConaughey
While Ms. Novak is a screen legend, her scattered and seemingly medicated delivery at last night's ceremony had many viewers harkening back to Jaqueline Bisset's awkward moments at this year's Golden Globes.
Lesson to be learned: Just say no when you have a show.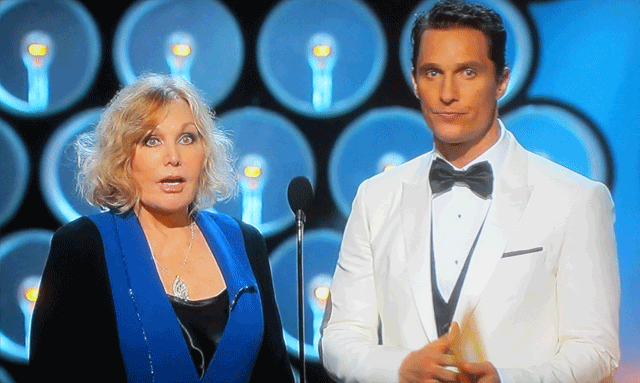 Jamie Foxx presents with Jessica Biel
While presenting, Jamie Foxx decide to go off script and drop a joke and give an impromptu rendition of "Chariots of Fire," both of which fell flat as pancake.
Lesson to be learned: Improv is great when appropriate, but let the pros do the writing and stick to the script.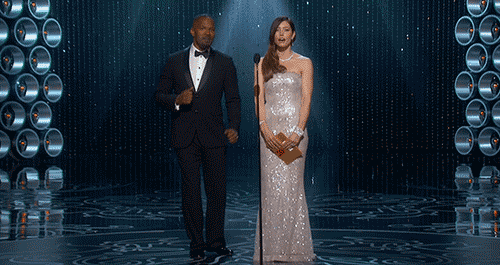 Travolta introduces "Adele Dazeem"
Oh Travolta. In a town full of weirdos, you manage to still make us all cringe. From the seemingly endless reaction cuts to him throughout the show, to his "hair," to his increasingly troubling plastic surgery, he is a Hollywood enigma. He also has no idea who Tony winner Idina Menzel is. When presenting her performance of the nominated hit song "Let It Go," from "Frozen," he outright butchered her name to an incomprehensible hodge-podge of letters.
Lesson to be learned: Rehearsal is important. Had he read through it once, he would have known the name of one of Broadway's biggest stars.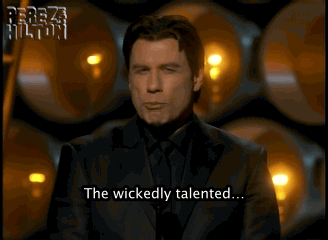 Zac Efron presents best song nominee Karen O.
When it came time for the young leading man to present Karen O. for her song from "Her," he proved that not being able to read is not just for the more seasoned Hollywood stars, as he called her an "aspiration." One can only assume he meant inspiration.
Lesson to be learned: Do your vocal warm-ups. A few tongue twisters before you get on stage might save you from embarrassing yourself in front of the entire industry.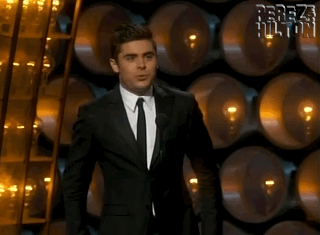 Harrison Ford presents some nominees for Best Picture
As Han Solo himself came out to introduce the first few Best Picture nominees, it was as if he realized how much he actually had to read, and gave up. His delivery was drier than the Sahara and took about as long to get through. He clearly couldn't have been less pleased to be out there.
Lesson to be learned: If you don't care about what you are reading, then no one else will.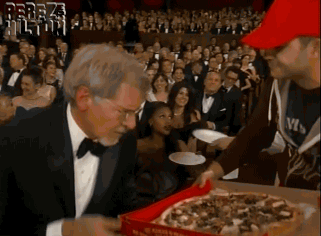 Charlize Theron and Chris Hemsworth are just plain boring.
Admittedly, presenting the sound awards is not the most glamorous presenter jobs for the evening, but surely two human works of art like Chris Hemsworth and Charlize Theron could make it interesting, right? Apparently not; even though they've done a film together, they were like AMC after "Breaking Bad" ended—no chemistry.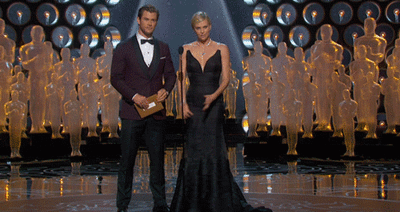 Lesson to be learned: You can't fall back on good looks. In an industry full of pretty people, you have to bring more to the table to be memorable.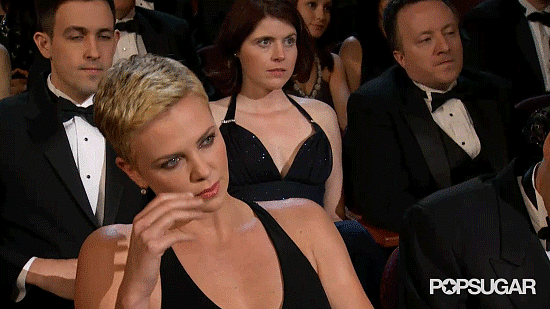 Inspired by this post? Check out our television audition listings!