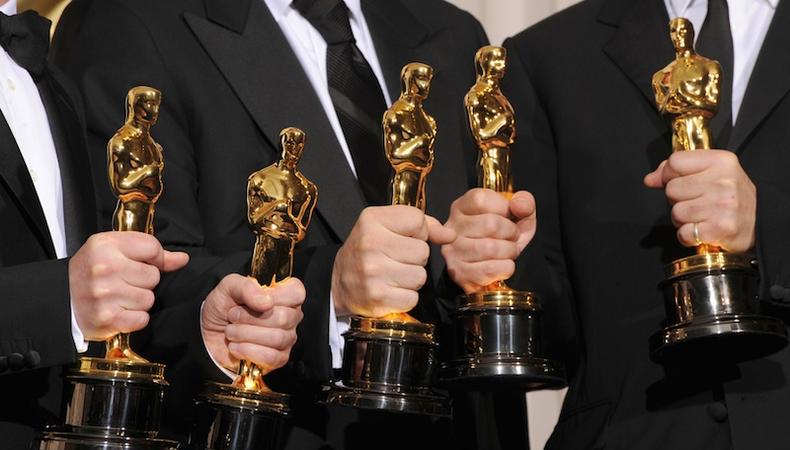 Did your Vanity Fair Oscars party invite get lost in the mail? Is Neil Patrick Harris not returning your calls? Don't worry, Angelino. While you might be barred from some (most) of Oscar weekend's top industry events, there are still plenty of opportunities for actors to network.
There's a screening of Live Action Shorts and Oscar-nominated Animation flicks Saturday at the Egyptian Theater in Hollywood. On Sunday, Cinefamily is hosting a members potluck/Oscars viewing party starting at 3 p.m. And for those interested in the more indie version of the Oscars, there's Film Independent's Spirit Awards, which are being broadcast on IFC at 2 p.m. Pacific on Saturday. Or if you want to blow off the Academy Awards madness altogether, Bob Saget is performing Sunday at the Comedy and Magic Club in Hermosa Beach.
Other events for L.A. actors include:
Web Series 3.0 Summit & Screening
Feb. 19 at 7 p.m.
Busby's East
5364 Wilshire Blvd., Los Angeles
RSVP to [email protected]
Voiceover Lab The Happy Hours Workout Group
Feb. 20 at 3 p.m.
SAG Foundation
5757 Wilshire Blvd., Mezzanine 103, Los Angeles
Register here.
SAG-AFTRA L.A. Local Open Board Meeting
Feb. 23 from 7-10 p.m.
SAG-AFTRA Headquarters: James Cagney Boardroom
5757 Wilshire Blvd., Los Angeles
RSVP to [email protected]
Screening of "While We're Young" & Q&A With Noah Baumbach
March 5 at 7:30 p.m.
LACMA, Bing Theater
5905 Wilshire Blvd., Los Angeles
Tickets here.
Want more L.A. news? Sign up for our Backstage L.A. newsletter!