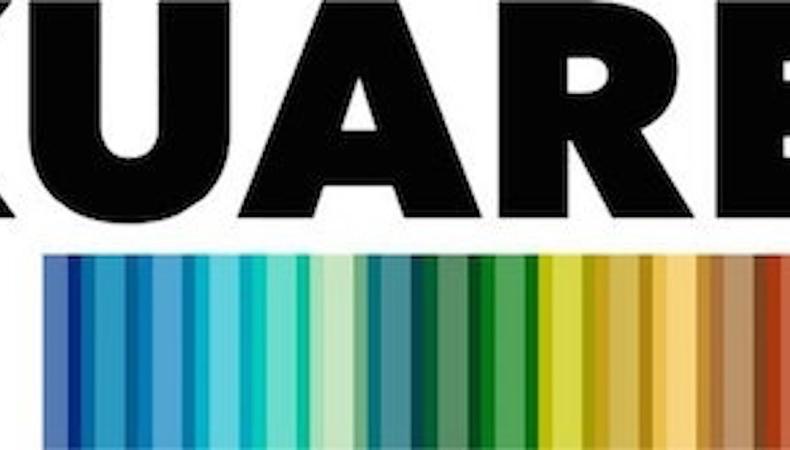 Last night, the 90th Academy Awards proved a step in the right direction for representation in Hollywood. Jordan Peele became the first African-American writer-director to win best original screenplay for "Get Out," Mexican helmer Guillermo del Toro won best director for "The Shape of Water," and best actress winner Frances McDormand ending her rousing acceptance speech with two words: "inclusion rider."
Since 2015 when former lawyer April Reign penned the battle cry tweet of "#OscarsSoWhite," there has been a particular focus on holding Hollywood accountable for its lack of stories on the big screen by and for marginalized communities and artists of color. Reign, who now works as a public speaker and social organizer, has a new project that debuted in conjunction with the Multicultural Media Correspondents Association (MMCA): Akuarel, a directory for identifying diverse talent in America's media.
In a March 1 string of tweets announcing the new database, Reign wrote, "#Akuarel provides the solution: a centralized directory in which those who work on both sides of the camera or curtain and those who hold a pen, a computer, or a microphone can self-identify in the same #OscarsSoWhite categories: race, sexual orientation, disability, etc.... Media Diversity is not just a Hollywood problem. The negative societal impacts from the economic concentration, stifling of diverse voices and perpetuation of divisive cultural narratives makes it a national problem that must be addressed."
Reign's new talent-finding platform encourages artists who self-identify as being marginalized in the media landscape to create a profile for Akuarel members to peruse. With high profile partners like CBS Diversity, A&E Networks, Comcast, and the Motion Picture Association of America, Akuarel has come right out of the gate with momentum and industry credibility.
The new database allows artists to create profiles for free; it's the casting scouts and studios who must pay for a subscription for access to the talent pool. Profiles allow for artists to share their story, upload a digital portfolio, share any identifying information like sexual orientation, and—like any job site—share unique skills and contact information.
In a study published shortly after #OscarsSoWhite went viral, the University of Southern California Institute for Diversity and Empowerment at Annenberg provided statistics to back up what most of America had already suspected—from 2014 to 2015, 71.7 percent of speaking roles in stateside media were portrayed by white actors, while 87.3 percent of film directors in Hollywood were white.
Recently, big-budget films have come under scrutiny for whitewashing characters of color. In August of last year, Ed Skrein dropped out of the "Hellboy" movies after backlash for his casting as a character who was originally written to be of Asian heritage. Similar controversies emerged over casting decisions in films like "Doctor Strange," "Ghost in the Shell," and the live-action reboot of "Aladdin."
"I've talked about the problem for three years. It's time for a solution," said Reign in a tweet. "We have seen some progress, but there's much more work to be done."
"Both sides of the camera" and "both sides of the curtain will benefit from Akuarel, she continued, from actors and directors to journalists, boom operators, and freelance writers. Artists who are interested in learning more about Akuarel and creating a profile on the freshly launched platform can click here and provide your email. Akuarel has strategically rolled out the base's functions slowly—to avoid the site crashing from overwhelming interest.
Looking for more resources? Get all of your acting questions answered by peers and experts on the Backstage Community forums!