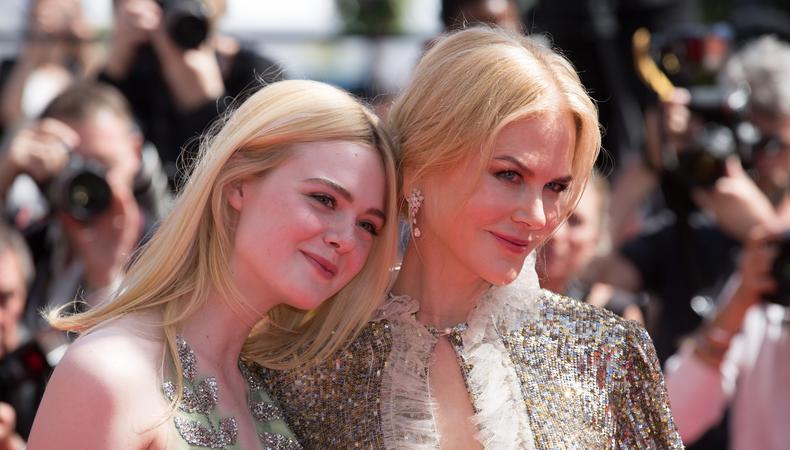 The 70th anniversary Cannes Film Festival capped off weeks of seaside premieres—and controversy—May 28 with its prestigious award ceremony. Bringing together the film industry's "crème de la crème," Pedro Almodóvar and his jury made this year's celebration somewhat unconventional, awarding a tie for best screenplay and an unprecedented special 70th anniversary award for Nicole Kidman, who appeared in an unrivaled four projects in the 2017 festival.
Sofia Coppola made a triumphant return to the festival after famously being booed for 2006's "Marie Antoinette," taking home best director for her adaptation of Thomas Cullinan's novel "The Beguiled." Coppola is only the second female in history to win the award (the first being Yuliya Solntseva in 1961 for her film "The Chronicle of Flaming Years"). The critically lauded film, set to be released June 30 from Focus Features, stars festival darling Kidman, plus Kirsten Dunst, Elle Fanning, and Colin Farrell.
The coveted Palme d'Or, presented by Juliette Binoche and Almodóvar, was awarded to Swedish director Ruben Östlund for his film "The Square." Considered by some to be an unusual choice, "The Square" stars Dominic West and Elisabeth Moss, and uses the art world as an allegory for middle-class guilt and incorporates aspects of both conceptual and performance art.
This year's jury, led by Almodóvar, included actors Jessica Chastain, Fan Bingbing, and Will Smith; directors Maren Ade and Paolo Sorrentino; and French composer Gabriel Yared. Through the star-studded 12 days, questions of diversity plagued the festival, with Chastain commenting on the low number of female filmmakers and Smith on the lack of African-American representation overall.
Other buzzed-about films include Yorgos Lanthimos' drama "The Killing of Sacred Deer" (awarded best screenplay), starring Farrell and Kidman; and Andrey Zvyagintsev's "Loveless," winner of the Jury Prize; Noah Baumbach's "The Meyerowitz Stories (New and Selected)," starring Dustin Hoffman, Emma Thompson, and Ben Stiller. Since the announcement of its lineup, this year's festival sparked debate over the inclusion of projects from streaming services such as Netflix. Tilda Swinton and her director Bong Joon-ho of "Okja," scheduled to be released by the platform June 28, joined the chorus of voices praising Netflix for its accessibility.
"I personally don't perceive the Palme d'Or [should be] given to a film that is then not seen on the big screen," Almodóvar said earlier in the fest. "All this doesn't mean that I am not open or [don't] celebrate new technologies and opportunities, but [as long as] I'm alive I'll be fighting for the capacity of hypnosis of the large screen for the viewer."
The Grand Prix prize went to the much talked-about "120 BPM (Beats Per Minute)", director Robin Campillo's heart-wrenching drama about the 1990s war on AIDS and the French gay rights movement. Other big winners include Diane Kruger in "Aus Dem Nichts (In the Fade)" and Joaquin Phoenix in "You Were Never Really Here," taking Best Actress and Best Actor, respectively.
Check out the full list of Cannes winners here!
Ready to star in an award-winning movie? Check out Backstage's film audition listings!