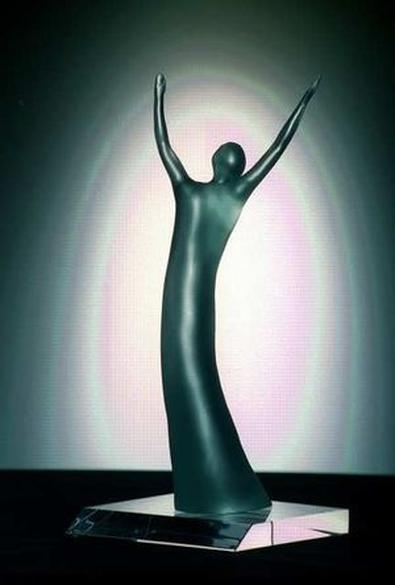 Some members of the Los Angeles theater community awoke Friday to news that their nomination for an Ovation Award had been revoked.
The LA Stage Alliance, which bestows the peer-judged theater honors, announced Thursday that several of the 2011–12 nominees were, it turns out, ineligible for the award.
Alvin Colt, who was nominated in the Costume Design, Large Theatre category for "Forbidden Broadway: Greatest Hits, Part Two" at Theatre West, was ruled out because his work was not "original."
The Alliance said that Colt "created the costumes for a previous production a number of years ago. As a result, those costumes are not eligible for Ovation Awards consideration. Respecting Mr. Colt's excellent work, he will remain a nominee in this category, but will no longer be eligible to receive the award." Even if he'd remained in contention, Colt wouldn't have been able to collect the honor himself. He passed away in 2008.
Another production out of the running is "American Night: The Ballad of Juan Jose," which was nominated in the same category as Colt as well as for Lighting Design, Large Theatre and Sound Design, Large Theatre.
According to the Alliance, "American Night" should have been considered a Presented Production "because it had been previously produced with almost the same production team at Oregon Shakespeare Festival in 2010."
As a result, those nominees will remain nominees, "but will no longer be eligible to receive awards at this year's ceremony." Presented Productions are "not eligible in individual artist categories," according to the rules.
Moreover, the Alliance announced that Honors in Video Design recipient Shawn Sagady will no longer receive the Ovation Honors in that category, but instead will receive a "Certificate of Achievement" from the Ovation Awards.
The L.A. Stage Alliance said it "deeply regrets" announcing the erroneous nominations in September. "The integrity of the Ovation Awards is of the utmost importance to LA STAGE Alliance, the Ovation Rules Committee, and the Ovation Awards tabulators [Green Hasson Janks]," it said in a statement. "Immediate action has been taken to rectify the situation."
The new nominees in the Costume Design, Large Theatre category are: Kim DeShazo for "Southern Comforts" at the Falcon Theatre and Christopher Acebo for "Waiting for Godot" at the Center Theatre Group's Mark Taper Forum.
Brian Gale received a nod for Lighting Design, Large Theatre for "A Wrinkle in Time" at MainStreet Theatre Company.
The Geffen Playhouse's Jon Gottlieb ("Radiance: The Passion of Marie Curie") is the additional nominee in the Sound Design, Large Theatre category.
And the Ovation Honors for Video Design now go to Brian Gale for "Waiting for Godot" at the CTG.