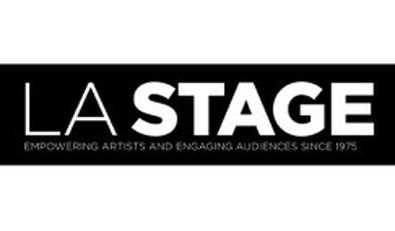 This year's Ovation Award nominees could get a career boost, even if they don't take home a statue in November.
"We know that for many of the artists and the design teams, they'll be getting calls tomorrow to book them for the next season," Terence McFarland, CEO of L.A. STAGE Alliance, the group behind the the awards, told Backstage. "In addition to celebrating excellence, it's a way that leads to more employment."
Productions from 40 Los Angeles-area theater companies were recognized with a nomination this year. Again the Center Theatre Group led the pack with 29—the same number it garnered last year—but La Mirada Theatre for the Performing Arts was a close second with 24.
In addition to getting the nod for best season, La Mirada's nominations were for the musicals "Next to Normal," "Seven Brides for Seven Brothers," "Spring Awakening," and "Jekyll & Hyde."
The theater, whose producing artistic director Brian Kite is chairman of the Alliance's board, didn't receive a nomination last year.
"It speaks to the breadth and diversity of the quality theater being produced around Los Angeles," said McFarland. "There are amazing artists doing incredible work all throughout the region."
Other standouts include the Orange County-based 3-D Theatricals (15 nominations) and Rogue Machine (12 nominations). Meanwhile, the Anaheim-based Chance Theater raked in a total of 11 for a single production, the highly acclaimed musical "Triassic Parq."
The nominations were announced Monday, Sept. 16, at the Barnsdall Gallery Theatre in Los Angeles.
The Geffen Playhouse saw the number of nominations it received more than halved from last year, when the Westwood-based theater had 11—although it was shut out on the night. This year it received only four nods for "American Buffalo," "Miss Julie," and Jefferson Mays for his performance as Bernard Woolley in "Yes, Prime Minister."
The awards have had their hiccups. Last year, several nominees were ineligible for the award they were nominated for. The Alliance allowed them to remain nominees, although they were ineligible for the honor.
McFarland admitted the process wasn't perfect.
"Every now and then something sneaks through the cracks that we don't catch," he said. "Hopefully that doesn't happen this year."
The awards, which are the city's only peer-judged theater honors, are set to be given out at the San Gabriel Mission Playhouse Nov. 3. A total of 198 nominees from 66 productions are competing. A full list of nominees is available here.