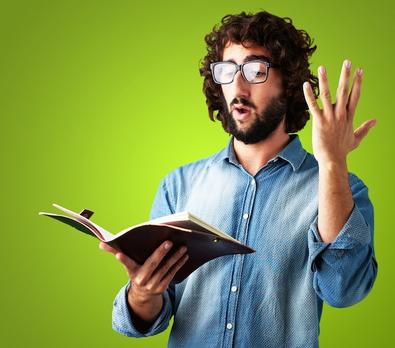 After surveying her peers, founding member of the Atlantic Theater Company, the theater director, filmmaker, and senior teacher at the Atlantic Acting School Karen Kohlhaas has come up with certain monologues actors should never, ever perform again.
"The monologues are on the list because they're very, very good," says Kohlhaas about her list of overdone monologues, compiled for actors who may not be aware of how popular their choice might be. The list emerged after she began speaking to and surveying industry and education professionals in 2005, according to her website.
"Some people never want to see overdone monologues and some people don't mind seeing them," she says about casting directors, directors, and producers in the audition room. "But auditioning is about building a repertoire of monologues that have as many characters that support a particular audition as possible."
Here are eight—four for men and four for women—selections from the list, in no particular order. Some are specific scenes that are overdone, while others are overused plays from top to bottom.
Men
"Rosencrantz and Guildenstern Are Dead," by Tom Stoppard: "Lying in a box" monologue
"Sexual Perversity in Chicago," by David Mamet: "Girl in the flak suit" speech
"subUrbia," by Eric Bogosian: "Moving to New York City" speech
"Fifth of July," by Lanford Wilson
Women
"Waiting for Guffman," by Christopher Guest: Libby Mae Brown's audition
"Assassins," by Stephen Sondheim: "Charlie Manson" speech
"August: Osage County," by Tracy Letts: "That pillow was a better husband" monologue
"The Glass Menagerie," by Tennessee Williams
For the full lists, visit monologueaudition.com.
Looking for new material for your next audition? Try "The Monologuer" for a customized search!