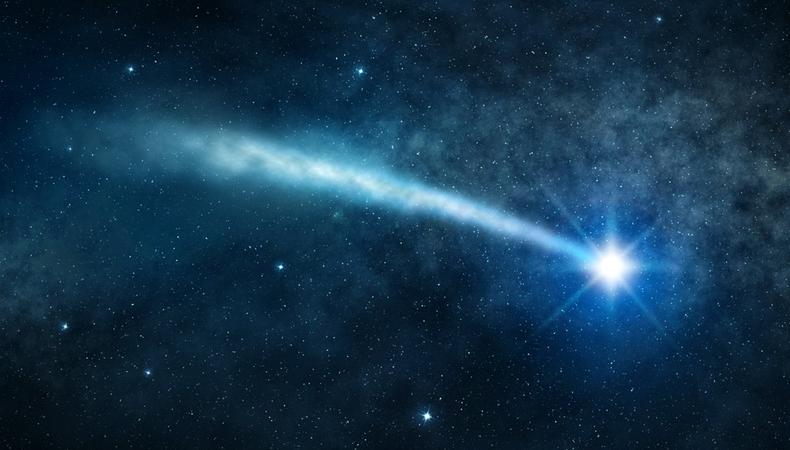 It's been said that if you're in the right place at the right time, you can get noticed in Hollywood. As in one day you walk out of the house, get on a stage, get seen, then all will love you, worship you, and soar you into the limelight forever and ever.
Let's take a closer look at how one can become an overnight success, shall we?
Super-Human Ability
If it's your goal to be an overnight success, you need to be everywhere. To be seen and heard anywhere at any given time. You'll need to keep up with the trends, be aware of fads, gossip, the latest catchphrases, popular songs, and viral videos (that are replaced the next day by a new batch of crazier, even more shocking viral videos).
A Ubiquitous Presence IRL + Online
You need to already have profiles on all the new social media sites as well as the older social media sites, and a blog. And you'll then need to provide new content on them all every day. Occasionally do a live stream and invite your followers. Call your agent daily. Go to parties, work-related or not. And update your website every other day. (You do you have one, right?)
READ: Casting Directors Are Not the Gatekeepers to Your Success
Stay Informed, Relevant, and Predict the Future
Your goal of overnight success depends on your ability to stay current and relevant at all times. Things happen fast and become old even faster. Somehow, you've got to predict the future and be "that" so you stand out from everyone else. Focus on things that are around you and what's ahead. Nobody's impressed if you reference what they already know. Get in films, theater productions, and improv shows. Send invites.
Surely you've seen all the newly-released films and you can discuss breaking news and current events before they happen, right? Continue to reinvent yourself daily. Hopefully, you already have different eyebrow shapes for each day of the week and a headshot with that eyebrow shape so you can discuss its relevance.
Work Your Butt Off
Stay vigilant. Constantly submit yourself for jobs on all the breakdown sites. Know what shows are casting, what types they're looking for, where to attend the classes/events of casting directors that cast those shows. To catch the eyes of producers, agents, and casting directors means you've got to be on top of it all and able to share yourself through intelligent awareness of current events, knowledge of who's who, opinions about controversy, and...
(Are you as exhausted as I am at this point? Secret: I don't actually have super-human ability.)
Be Successful. Then Be Successful Again. And Again.
It sort of happened to me: I was performing comedy and got approached by a producer to appear on an ABC-TV show called "What Would You Do?" I got booked. The next day, I showed up on the set, did the show, got paid, and left. I was thrilled. It never aired.
However, had I not been out there performing that night on that particular comedy show or had not been talented enough to have written a decent set, the producer would have looked elsewhere.
If you look it over, your career is already full of a bunch of "overnight successes." Consider for a moment all of your achievements: the times you've told someone you won the contest, finished the script, or booked the part. To them, it's magic—overnight success! And a whole bunch of those can add up to the ultimate and "official" one.
The Upside (and Truth)
Let's be real. Most of us can maintain a quarter of all of this as we plow along in our careers but even at that pace, doors open that offer opportunity—doors we might have missed if we had maintained the viewpoint of and relied on the classic "overnight success" objective. Your steps may number in the hundreds. They may number in the thousands. But rest assured, each and every one of those steps will better prepare you for that glorious and triumphant moment when the industry gods finally do grace you with the beautiful and bountiful blessings they have to offer.
Gayla Johnson is an actress and stand-up comedian. She's appeared on such television shows as ABC's "Scandal," "Supergirl," "Bones," "Grey's Anatomy," "Legions," "The Fosters," "Young & The Restless," Comedy Central's "Workaholics," and more. As a comedienne, Gayla performs regularly at Los Angeles' Improv and can be seen on BET's "Comic View," Comedy Central, SiTV's "Comedy Spotlight," and Mobi TV. She's shared the stage with such comedic contemporaries as Chris Rock, Dat Phan, and Don "DC" Curry, to name a few. For more information on Gayla, please visit gaylajohnson.net.
Check out Backstage's comedy audition listings!
The views expressed in this article are solely that of the individual(s) providing them,
and do not necessarily reflect the opinions of Backstage or its staff.