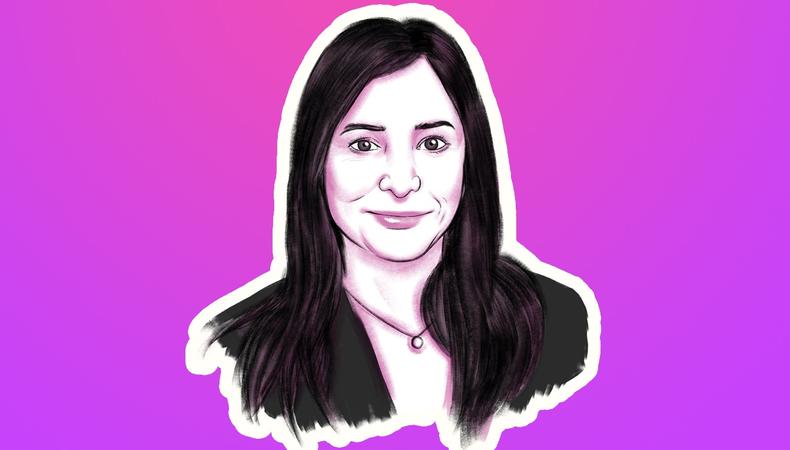 Already renewed for a second season by FX, Pamela Adlon's "Better Things" immediately captured the hearts of critics and audiences alike. A caustic, wry commentary on Hollywood, single motherhood, and life in general, Adlon's series finds her playing a fictionalized version of herself, complete with three complicated daughters and audition rooms in which she faces off with Constance Zimmer. We spoke to Adlon about her passion project, doing commercials in Spanish to get around the FDA, and the gross '80s.
Tell us about "Better Things."
I'm basically shitting in my pants with excitement. The way I feel right now is that I got to make something that I'm incredibly proud of, and this show—besides my three amazing daughters—is my legacy. And it's been excruciating pushing through all these challenges, and I just built new muscles I didn't have and it's extremely satisfying creatively, and I love the finished product.
Have you ever used Backstage in the past?
I don't think I was smart enough or ambitious enough to go rifle through this useful thing, but we definitely looked at it when I was doing plays for stuff to do and seeing how things were being received.
How did you get your SAG-AFTRA card?
Maybe it was a pilot? My first movie I ever did was "Grease 2," but I did some commercials before that. I did the pilot for "Little Darlings"; I was Angel in the pilot. But I don't know where the fuck that is because it never saw the light of day. Or maybe it was one of the weird commercials I did. I don't think it was the commercial I did for the Mexican pudding not approved by the FDA that we had to do in Spanish.
What advice would you give your younger self?
Do more things. And get a babysitting job once in a while, don't just wait for the phone to ring. But definitely do as much as you can and keep at what you're doing and write more. I was writing so much when I was younger, and I guess it all led me to this show. My dad used to say, "If you write one sentence a day, then you've accomplished something." If you want to be a writer, you've got to have something that won't make you feel like a piece of shit.
What is your worst audition story?
I have so fucking many. There was one—I'm [in my] early 20s and there were two scenes I read with this guy. I was just alone with this guy in this weird office and he said, "Which one?" And I said, "Let's do this one." And he said, "Let's do the other one." And it was a scene where the character I was reading for has an orgasm. And I started to do the scene and I stopped and said, "You know what, I think we're good now," and I just left. That was back in the '80s, one of those men-being-gross situations.
What was your most memorable survival job?
I had so many. I worked in a flower shop. I handed out fliers for the New York Pops. I worked in a vintage clothing store in New York. In L.A., I've done so many voiceover jobs that were just torture.
How do you typically prepare for an audition?
It's been some time since I've had an audition, but I would really try to familiarize myself with the material. I would never memorize and beat myself up, I would just be familiar enough.
What movie should every actor see?
Probably every Woody Allen movie that was made up to and including "Crimes and Misdemeanors."
What special skills do you have listed on your résumé?
I never did that! Maybe when I had a composite when I was a teenager, I put, like, "Can do any dialect" and bowling and Frisbee.
Inspired? Check out our TV audition listings!