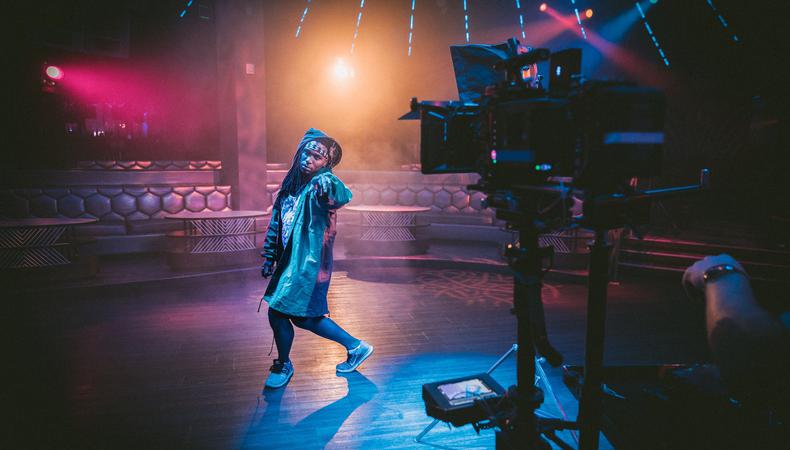 Over 80 days after film and television production was indefinitely paused to limit the spread of the novel coronavirus, COVID-19, entertainment unions and leaders have submitted a guidebook for New York and California states outlining industry standards for safe reopening.
The "white paper," a synonym for an official guidebook, was composed by the Industry-Wide Labor-Management Safety Committee Task Force, which is made up of entertainment union representatives from SAG-AFTRA, Directors Guild of America (DGA), International Alliance of Theatrical Stage Employees (IATSE), the International Brotherhood of Teamsters, and the Alliance of Motion Picture and Television Producers (AMPTP).
"This document is an initial set of principles and guidelines that we all agree form a relevant and realistic first step to protecting cast and crew in the reopening of the entertainment and media industry in its two largest markets," said SAG-AFTRA, the union for screen talent, in a statement.
Overall, large-scale guideposts for productions to follow are active social distancing, access to personal protective equipment (PPE), regular temperature checks, symptom monitoring, sanitation stations, and COVID-19 compliance monitors. Regular testing will be a condition of employment, the task force declares. The recommendations are not unlike the ones Actors' Equity, the union for stage actors and managers, hinted at for live theaters during a recent press conference on the same subject.
For actors, significant changes to the modus operandi will involve social distancing, training on various personal hygiene measures, frequent costume cleaning, sanitizing props before and after use, and limiting the use of paper scripts. Each actor should be assigned their own walkie-talkie, so their direct contact with production assistants is minimized. However, an actor's work will be innately risky, the document underlines, acknowledging the impossibility of actors maintaining social distancing and wearing PPE when on camera.
The guidebook calls for scripts to be amended or special effects added in post-production, so actor contact on camera is limited. As soon as shooting a take is complete, the performers should put on their PPE immediately.
In the task force report, there is an inclusion of language warning against potential workplace bias—while implied, the report does not explicitly state health-related discrimination. Also listed are terms for emotional and mindfulness resources on set, acknowledging the toll the virus can have on mental health and anxiety. Further members of the cast and crew are advised to actively report concerns and suggestions on set.
When it comes to casting, the document stresses that most casting should be done virtually through self-tape or video conference auditions. However, the document doesn't ban in-person auditioning outright. For callbacks or scene reads, social distance should be enforced. If social distancing isn't adequately possible, a plexiglass patrician must be provided by the employer separating the actor from the observers. For in-person casting, only one actor can audition at a time unless the second actor is someone with whom they share housing.
For actors who are minors, their visitors are limited to a guardian and one studio teacher who don PPE and abide by social distancing. The document also specifies detailed modifications for writers' rooms (emphasizing virtual meetings) and animal handlers (stressing that little research has been done on if animals can spread the virus through contact).
Recently, the Australian government released a similar guidebook outlining their industry protocols for film and television in a world at risk of COVID-19 outbreaks. Many of the Aussie's recommendations were similar to that of the U.S. task force's white paper. However, the task force stateside is not a governmental agency. The federal agency, OSHA, mandates workplace safety protocols.
The 22-page guidebook has been formally submitted to the governors, Andrew Cuomo and Gavin Newsom of New York and California, respectively. However, the task force notes that other state governments should utilize the resource to prepare their next steps.
To read the entire guidebook, click here.
Looking for remote work? Backstage has got you covered! Click here for auditions you can do from home!