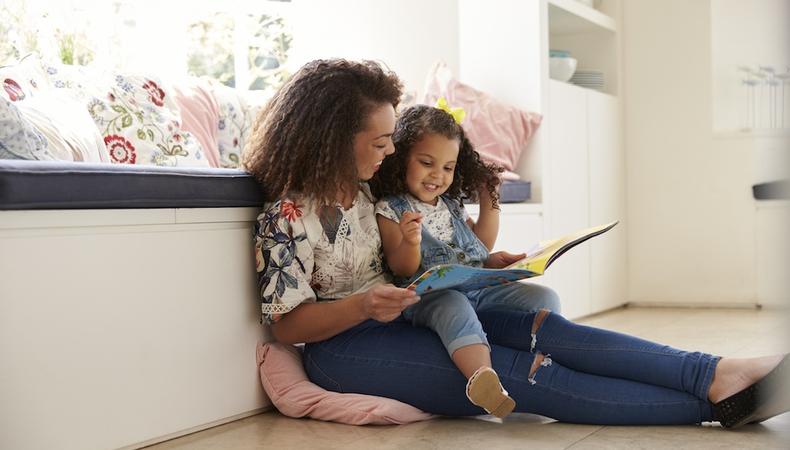 This week, Backstage is diving deep into the world of professional child acting—and the corresponding parental duties. In addition to our extensive guide for how, exactly, to become a child actor, we're also breaking down specific aspects of the feat.
Here, for example, we're turning our focus to you, the parent of a child actor. We consulted with Backstage Experts, some of the most knowledgeable folks in the business, as to how you can help your kid to stand out in auditions, as well as how to let it go when it's over with.
Make sure your child isn't glued to an interpretation.
"We want to make sure child actors can change their delivery in the room. This reassures us that they can take direction, if the director wants to try something different. But child actors (and their too-eager-to-help parents) often make the mistake of drilling lines so many times in the exact same way while rehearsing, that they're incapable of changing when requested. No matter how many adjustments the casting director gives them during the audition, they repeat their lines identically, all the way down to their hand gestures." —Mary Wheeler
Your child should know what they're going in for.
"Talk to your child in advance about the audition product, especially if it is a commercial. If your child has an audition for a mayonnaise brand, then you can be sure the casting director will ask your child if they like mayonnaise. Ask them this question BEFORE going on the audition. It will be a waste of everyone's time to have your child scrunch up their face in disgust and say, 'NO.' Talk to your child about what foods they eat with mayonnaise. The child who books this job will be the one who walks in the room and says 'I LOVE MAYONNAISE!!!! I eat it on sandwiches and French fries and veggies and I even tried eating on a cookie once!' Every client is looking for the person with enthusiasm for their product." —Jackie Reid
Do not over-coach your kid.
"I have to be honest here. I know you want them to do well, but sometimes your coaching gets in the way. Avoid line readings, planned gestures and facial expressions, and trying to 'give them what they are looking for.' Many times this makes a casting director's job so much harder as they try to find the real person underneath all the unnatural 'acting' stuff. A good coach will help them free up the lines and make it spontaneous, while also finding the right emotion and tone for the script and how to give the character a strong inner life. Forced line readings create a very stiff, overly rehearsed performance and a casting director can spot that a mile away." —Matt Newton
Help your kid choose an outfit they feel great in.
"Don't force your child to wear an outfit that they don't like. Your child should be able to wear something that they feel good in. This will give them confidence when walking into the room and performing. Let THEM pick an outfit—unless they are two years old and only want to wear tutus and superhero capes." —Jackie Reid
Think of auditions as mini performances.
"Encourage your child to treat auditions as an exciting chance to act. Auditions are like mini performances and are great opportunities to act for an audience. Remind your child to have a great time—and to take advantage of this fun opportunity to share her talent with professionals in the industry! Again, you never know who is going to watch the audition tape and what opportunity the audition could lead to in the future." —Mae Ross
Arm your kiddo with training.
"Take acting classes, improvisation classes, musical theater classes, etc., and continue to work on your craft. When you are starting out as an actor, you don't usually have a lot of credits. Being in a class teaches you different techniques and skills. Classes also give you the opportunity to perform and practice those skills." —Lisa London
Keep things in perspective.
"It is totally normal for your child to have dozens of auditions before booking something, especially if he is just starting out. Think of each audition as an opportunity to get better and better at auditioning! With each audition, nerves go down just a bit more, and eventually, the audition process will feel normal—and fun! What matters most is that your child goes to each audition prepared. As long as he is prepared, professional, and pleasant to work with in the audition room, all is well!" —Mae Ross
Now that your kid is ready to nail their audition, check out our casting calls for gigs!