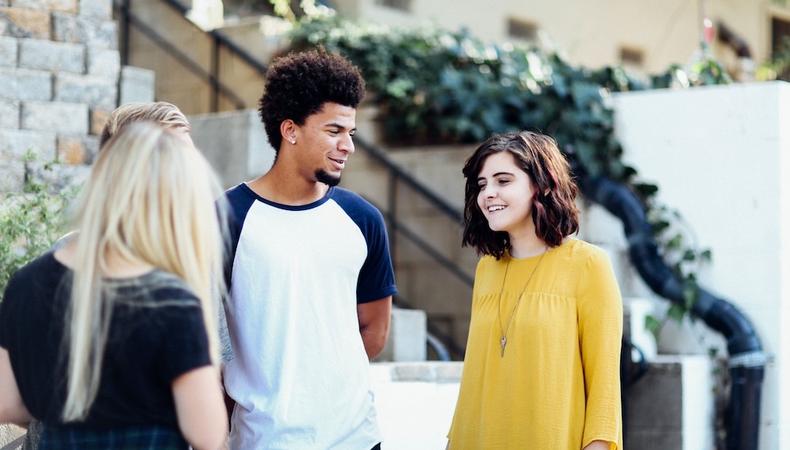 Every year, anxious parents asking me to address their apprehension over the relevance of a college education in theater. A tough question, but an understandable concern.
As parents consider the high costs of college tuition, they want to be sure their student is getting an effective education that will serve them after graduation. They often tell me they want something their child can"fall back on" if a life in the theater doesn't work out.
After all, performing arts graduates enter a career field with a notoriously high percentage of unemployment. Finding consistent and sustainable work as an actor, dancer, or singer is enormously challenging. There are so few jobs to go around, and many of them are transient.
Additionally, there are many professional performers who either didn't go to college or who have degrees in fields other than theater, making it difficult for some parents to understand that performing is a craft that must be learned. Yes, some professional performers are lucky, and a select few may have been born with natural talent, but for the vast majority, training and education in the craft is necessary. So let me give parents three things to consider that might put their mind at ease.
1. A college degree in the performing arts is nothing to be afraid of. The completion of a BA, BFA, or BM degree is a proud accomplishment and can equip graduates with confidence, flexibility, creative thinking, global perspectives, great people skills, and the ability to be an effective leader or entrepreneur. A degree in theater is a solid degree that can lay the foundation for any number of pursuits, not just performing
READ: How to Show Your Authentic Self in College Auditions
2. Think for moment about how many of your adult friends are working in the field in which they got their undergraduate degree. Probably very few, right?
There's no way to be sure what your student will ultimately decide to do with his or her performing arts degree. Maybe she'll pursue a related field such as teaching drama, producing, writing, or casting. Or he might take a different career path and go to law school. Or maybe she'll become the next Sutton Foster. Whatever the outcome, there's no way to predict the future. So let your performer do this now: a true interest in and love for the subject will all but guarantee a focused, engaged student.
3. Your child has a passion, be grateful for that. Students will make better grades in college and have a more positive, meaningful, and beneficial college experience if they study what they love. After all, college is about spreading your wings and making new discoveries about yourself and the world around you. Students will be hungrier for knowledge if they're not held back from pursuing a dream.
So parents, don't fear the pursuit of a performing arts degree. Follow your student's anthem and let them be joyous, brave, and themselves.
Like this advice? Check out more from our Backstage Experts!
The views expressed in this article are solely that of the individual(s) providing them,
and do not necessarily reflect the opinions of Backstage or its staff.