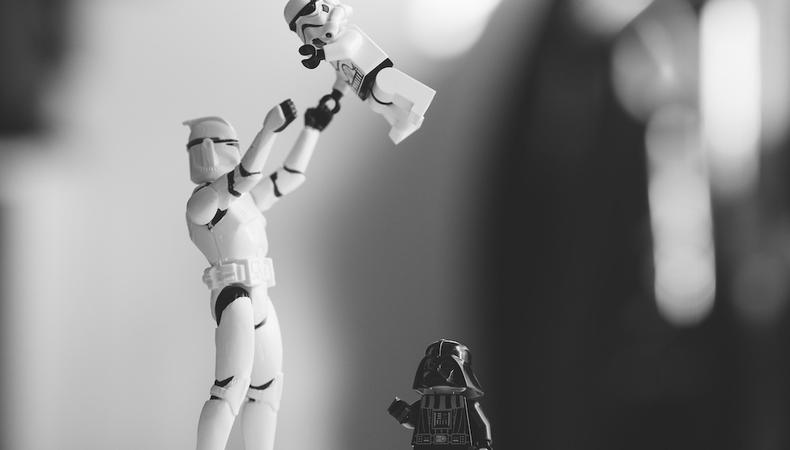 What's the difference between a zealous and overzealous parent? It could be the length of your child's career.
As the parent of a child actor, it's important that you're committed to furthering your child's career along, but it's equally important to know your boundaries. Remember that the industry evaluates parents as well as kids—it's a package deal. You may not be the one in the agent's office or audition room, but word still gets around quickly. And your behavior can screw things up for your child before his or her career even gets started.
To avoid the pitfalls of the overzealous parent, follow these well-advised tips:
1. Play by industry rules.
There's a right and respectful way of doing things. You break those rules, you get a reputation. The industry is small; people know each other. Respect industry time. Don't call agents and managers you don't know. Even if they rep you, let them do their job without your continuous interference.
2. Stop demanding feedback.
Nobody is hiring your little sunshine because they like his or her personally or simply because they did a nice job or are right for the role in your eyes. Feel blessed they got the audition. If they didn't fit the role, it's a done deal. If your agent or manager didn't get feedback to pass to you, move on. Let it go.
READ: How to Spend Money Wisely on Your Child's Acting Career
3. Don't circumvent your child's rep.
If your kid signed with an agent or manager, they're probably working harder for you than you know. They ARE submitting your child, he or she simply may not be selected to audition. So stop looking for something better every time your child doesn't get an audition—it's disrespectful and it will get back to your rep. Once you're with an agent or manager, stay with them for a broad window of time to see if they're genuinely right for you.
4. Stop talking to other parents.
Parents see their kids through subjective eyes and will boast about auditions and bookings to satisfy their own needs. But this will only drive you crazy. Your child is different than theirs in many regards and will have a different path. Remember that.
5. Have boundaries.
Know where you stop and others start. Let your child have a bad day. Know your agent has a million things to do. Stop talking poorly about others. Your child can be the center of your universe, but remember that they're not the center of anyone else's. Respect other's time.
6. Be nice.
Casting Directors talk to their assistants. So do agents and managers. If you're a real pain in the waiting room or over the phone, it gets back. Agents see kids without the parents so they can do an objective evaluation. Be nice to assistants and receptionists, everyone counts.
I admire parents who are willing to commit to bettering their child's life through their passion. Just make sure you remember they're kids and be positive this is their dream—not yours. Check yourself. Eyes are always on you and if you cross the line and become a behavioral problem, your child will suffer.
Todd Etelson is a top NYC kids and teen acting coach, specializing in on-camera television, film, and audition technique. In 2004, he founded Actors Technique NY (ATNY), a TV and film school for serious young actors. He is responsible for helping hundreds of young talent gain representation and succeed in their budding careers. He works closely with most all of the top NYC agents, managers, and casting directors. His clients have boasted numerous major successes in network TV, film, and other commercial and stage projects. He began his career working at Dick Clark Productions in Los Angeles on such hits as The Academy of Country Music Awards, Puttin' on the Hits, and American Bandstand. He's performed on network television, film, and stage. He travels nationally and internationally to speak and teaches regional acting workshops. He's taught in Canada and has been invited to China to teach on-camera acting skills.
Think your child is ready for Hollywood? Check out our kids auditions!
The views expressed in this article are solely that of the individual(s) providing them,
and do not necessarily reflect the opinions of Backstage or its staff.