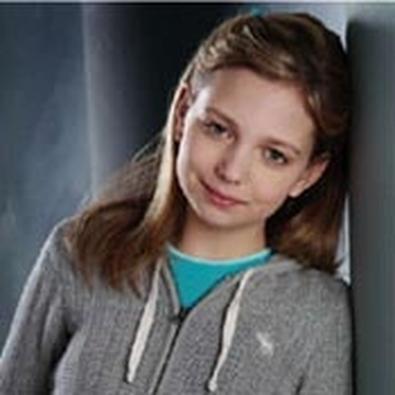 Role: Olivia Newman
Project: Little Miss Punchline,' a nonunion short film
Twelve-year-old actor Patricia Raven attended every audition she could in her home state of Pennsylvania. But as her experience in the industry grew, she made the sort of transition that's tough even for adult actors: Patricia began to tackle (with adult supervision) the acting scene in New York, one audition at a time.
Her persistence, professionalism, and talent have paid off with one job after another. Of course, the number of great roles for actors Patricia's age is limited, so when she came across a casting notice in Back Stage East for Little Miss Punchline, an eight-minute nonunion film parodying Little Miss Sunshine, she submitted herself without hesitation. "I really wanted to do this spoof because I really liked the original movie and wanted to make fun of it," she says.
Patricia had her eyes on the part of precocious comedian Olivia Newman, the film's parody of Olive Hoover, the central character in Little Miss Sunshine. After sending in her headshot and résumé, Patricia got a call asking her to come to New York to audition. "For the audition, I prepared a standup comedy [routine], which was really fun," she says. "I thought maybe the only reason why I wouldn't get the part was because of my look, or that I'm too tall or too short."
Abigail Breslin received an Academy Award nomination for her work as Olive, so James T. Chairman, the director-producer of Little Miss Punchline, knew he'd have to find an outstanding talent to fill the parallel role. Luckily, he says, "Patricia came in and pretty much wowed us right off the bat. She came in prepared; she had a whole standup routine. And what impressed us the most was her timing. She wasn't just some little girl telling jokes; she had real comedic timing."
Patricia, of course, got the part. "The first day, we started with the car scenes," she says. "Pushing the cab was pretty funny, because we had to push it up a big hill in New York." (In the parody, the family rides around in a broken-down cab instead of a Volkswagen bus.)
Since starring in Little Miss Punchline, Patricia has been busy working on films and TV pilots. Recently she was cast in the SAG feature film Blood Night, in which she'll play the younger version of the main character. Between school, friends, and acting, how does she find time for it all? "I just manage," she says. "I stay up late to do homework and have little time to do anything with friends, but I enjoy acting, so I don't really mind."
Patricia is represented by agent Barbara Andreadis in New York and Laura Aladjem of Zenith Management in Los Angeles. For more information, visit www.patriciaraven.com/resume.htm or www.myspace.com/littlemisspunchline.
Have you scored an interesting role recently thanks to a casting notice in Back Stage? If so, email your story and your headshot to bswcasting@backstage.com with the subject line "I Got the Part!"