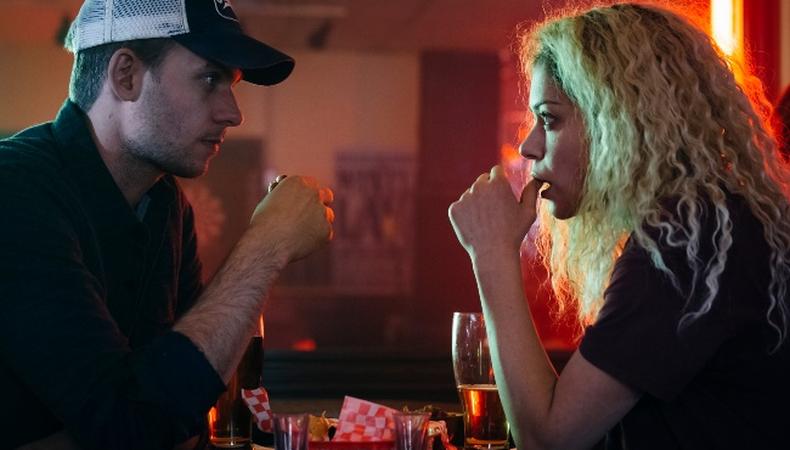 All Patrick J. Adams meant to do was stretch his muscles during his hiatus from USA Network's "Suits."
"I was really determined to go and do something in the off time just to prove that I could handle that," he says. "And this year it really landed in my lap in a big way."
That's an understatement. In addition to the return of "Suits" for its fourth season on June 11, Adams can be seen on screens both big and small in a variety of roles over the next few months: a guest spot on the hit BBC America drama "Orphan Black"; a starring role as Rosemary's husband on NBC's "Rosemary's Baby" miniseries; and the lead in independent film "Car Dogs." He walked Backstage through how all three came about, which also serves as a helpful primer on what it means to have achieved a certain level of success in the business.
Mark Chamberlain, "Car Dogs" (Release date TBD)
"We were reading a lot of small independent films, and I ended up doing this one. We finished Season 3 [of 'Suits'] and I didn't even go to the wrap party; I packed my bags and was in Arizona being fitted. It was an incredible script written by this guy [Mark Edward King] who grew up being a car dealer. It was really specific and funny and a really fresh, new script. And it was another one of those situations where it was pretty low-budget; they didn't have a ton of money for a big leading man and we got to talking and I loved the script and they loved the fact that I loved the script. [Director Adam Collis] and I just hit it off on Skype. And then I was down in Arizona!
"I've been so used to the straight-up hustle, and of course that still exists in so many ways as you try to move up the ladder, but with these smaller scripts, if two people get along and see eye to eye [that's enough]."
Jesse, "Orphan Black" (May 24)
"I managed to tweet my way into employment on ['Orphan Black']. I had been watching the show and falling in love with it and started tweeting, thinking no one would pay attention—and I ended up getting a response! They tried a couple of times to match something up, but the timing wasn't right. And then while I was shooting ['Car Dogs'] in Arizona, they called and said, 'There's this one part and it's only one day but we think it'll be really fun.' And I didn't think it would work out but then I found out what the part was and I said, 'Aw screw it, I'm going back to Toronto.'
"There's so many things that go into being a new actor on a show. No matter how successful you are, it's like the first day of school. And I walked onto that set and I felt something I hadn't really felt for years, and I got to work with [Tatiana Maslany] who I think is the biggest talent on television by far. When you get face to face with the nuances and see how someone gets to what they need to do, as an actor it left me speechless. I was a fanboy going crazy."
Guy Woodhouse, "Rosemary's Baby" (May 11 and May 15)
"Truth be told, they sent me the script and I said no. Not because I didn't like the idea of being in 'Rosemary's Baby,' but I was A) really exhausted, and B) thought, I will never get this part. And that's sad to say as an actor, but I remember reading this script and thinking, I just don't want to go through the process of working on this and wanting it and not getting it. So I said, 'I think I'm too young for it.' And they said, 'Well, we disagree but thank you.' And two weeks later my manager called and said, 'You're going to get an offer for it.' And lo and behold, on a Saturday night the call came in that they needed me on a plane in less than 48 hours. And that was that.
"I had very little time to work on the script, and those are scary times as an actor. People think it's the dream to get offered parts, but I experienced terror. Luckily, the people they assembled couldn't have been cooler and welcomed me with open arms. And Zoe [Saldana, who plays Rosemary] couldn't have been better. I managed to adapt quickly but it was one of the very, very rare jobs that sort of landed in my lap."
Inspired by this post? Check out our television audition listings!