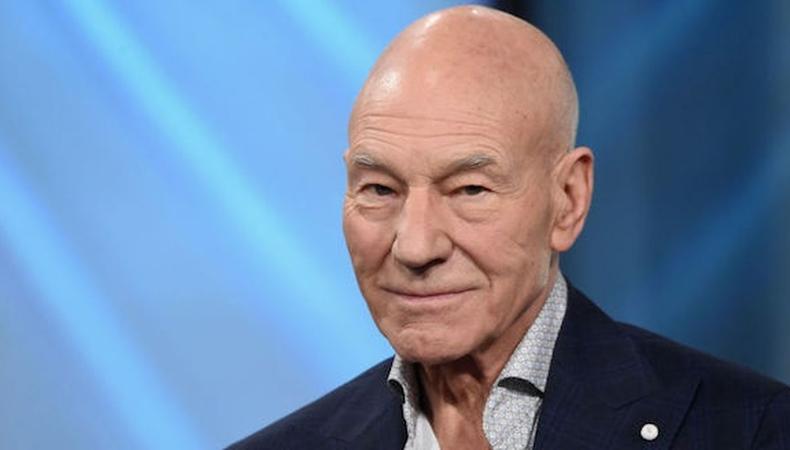 Rufus Norris calls for the government to scrap Ebacc.
Artistic director of the National Theatre, Rufus Norris, used an article in The Guardian last week to call for the government to scrap the Ebacc and to make the case for the value of drama in schools. The government's approach to arts and drama in state schools has been widely criticised since their introduction of the controversial Ebacc in 2012. A system of measuring a student's learning that does not include any creative subjects, the Ebacc effectively means art and drama are no longer valued qualifications. The effect has been that numbers of students taking drama at GCSEs and A Level have dwindled and schools are forced to give less support to creative subjects.
Norris said that the government has "bought into" three myths surrounding creativity: "that the true artist is born, mysteriously fully formed in their own exceptional talent [...] that creativity thrives in adversity [and] that creative sorts are somehow morally wayward". He added that people working in creative industries were seen as "something to be tolerated as long as the results are diverting, but not a model for citizenship". Norris asked how else could it be explained that creativity is prioritised and valued by businesses but not by education policy.
The theatre and film director said he wasn't saying anything new by stating the case for the financial sustainability of the UK arts industry as well as the value of exports across the world. "Everyone knows that our writers, musicians, actors, IT innovators, fashion designers, architects and film technicians are world-class." He went on to claim that by denying state pupils opportunities the Ebacc was reinforcing the idea that "culture and creativity belong naturally to the elite, that they are not for everyone". Norris, who is currently in rehearsals at the NT for "Macbeth" with Rory Kinnear and Anne-Marie Duff, said he worked with thousands of artists who had been successful because of hard work and support, not talent. "Creativity should not be perceived as an exceptional talent; it is a basic skill that can be mastered with the right teaching and approach."
British stars turn on Woody Allen.
Colin Firth and Rebecca Hall are the latest in a string of actors to say they will no longer work with writer/director Woody Allen after pressure grew to re-examine historic abuse allegations against him. Claims of abuse became public during a divorce case between Allen and actor Mia Farrow but in the two decades that followed the industry largely ignored the scandal. Farrow and Allen's daughter Dylan had spoken on TV about incidents of sexual assault which allegedly took place in 1992 and in December last year wrote an open letter questioning why post-Weinstein movement against sexual violence had spared the 82-year-old filmmaker.
Colin Firth, who starred in Allen's "Magic In The Moonlight" in 2014, told The Guardian last week that he wouldn't appear in any further Allen films. British actor Rebecca Hall has only recently finished filming a starring role in Allen's next feature due for release this year. But last week she spoke of regretting the decision to take the part said that she and fellow star Timothée Chalamet will donate their salaries to charity. Hall took to Instagram to speak out, saying that after filming for Allen's upcoming film "A Rainy Day In New York" she understood "not only how complicated this matter is, but that my actions have made another woman feel silenced and dismissed".
Patrick Stewart remembers "genius" John Barton.
Celebrated actor Patrick Stewart looked back to his first audition for the Royal Shakespeare Company to recall the "beautiful and brilliant" insights of John Barton, who died last week at 89. Remembering a "cold, wet November evening in 1965" in Stratford-upon-Avon, Stewart recalled the audition with Barton where he finished a speech and was asked for "something different".
Along with Peter Hall who died last year, Barton was a founding member of the RSC and life-long friend of the theatre. He was a celebrated director-teacher of Shakespeare and his productions of "The War of the Roses" in 1963 and "Twelfth Night" in 1969, helped launch the fledgling company and make a star of Judi Dench respectively. In a dedication, Michael Billington spoke of the "generations of actors have been influenced by Barton's "Playing Shakespeare" series".
Screen Production News
The team behind the TV adaptation of "Wolf Hall" are getting together to develop a new series, "The Undeclared War". Writer-director Peter Kosminsky and production company Playground are making the 10-part cyber warfare series for broadcaster Channel 4. Based on cyber warfare in a present day Cold War, Kosminsky will write and direct four episodes.
Stage Production News
Adam Godley, Ben Miles, and Simon Russell Beale have joined the cast of the National Theatre's production of "The Lehman Trilogy" written by Stefano Massini and directed by Sam Mendes. They play the Lehman brothers, a U.S. banking family that became household names after declaring the largest bankruptcy in history at the height of the financial crisis in 2008. Originally staged in Milan in 2015, the play is performed in three parts over one night in the Lyttelton, opening in July this year.
Emmy Award-winning screenwriter Danny Strong is confirmed to be writing the book for a new musical based on the life of Frank Sinatra. Produced by ATG, Stewart Till, and Frank Sinatra Enterprises, the jukebox musical will likely feature classics such as "New York, New York", "My Way", and "Fly Me To The Moon". Strong's credits include "The Hunger Games: Mockingjay Parts 1 & 2" and he's reported to be working with Tim Rice and ABBA's Björn Ulvaeus and Benny Andersson on the re-working of their musical "Chess". Producers hope the musical will open in London in 2020, which means that workshopping will likely begin late this year.
Check out Backstage's London audition listings!