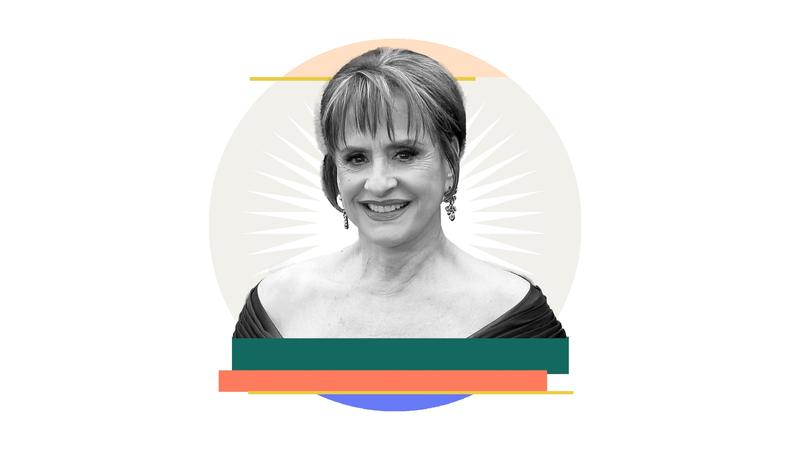 In a career like Patti LuPone's—which is still very much ongoing, with her latest role as Joanne in Marianne Elliott's "Company" on Broadway now nominated for a Tony—it goes without saying that she has industry stories for days. Here are just a few of them, including her worst audition ever and why she once brought Ethel Merman's headshot into the room with her.
What is one performance every actor should see?
Wendy Whelan in the New York City Ballet.
Do you have an audition horror story you could share?
I went in to audition for "Rex," Richard Rodgers' last musical, directed by Edwin Sherin, and I heard someone singing beautifully. I was listening to her, going, "Wow, she's incredible." And it was Penny Fuller. And then: "Patti LuPone, you're next." I was so intimidated and panicked. I walked in, I saw a bald head, and it was Richard Rodgers. I just shut down. I shut down and gave the worst audition I've ever given in my life. Maybe I've given worse, but that's the one I remember, because I was so impressed with Penny. She got the part.
What's the wildest thing you ever did to get a job?
I auditioned for "Anything Goes," and I held up a picture of Ethel Merman. I don't know what came over me. I had gone to Jack Mitchell's to get my headshots done. I told him I was auditioning for "Anything Goes." He said, "Oh, I took the last picture of Ethel." He gave it to me, and I thought, I'm gonna do this. And so I was facing upstage, and I turned around and I went, "Billy! Billy Crocker!" with Ethel's picture in front of my face. I got the part. Just be yourself; I don't know what else to say.
John Houseman. We graduated from Juilliard, and he formed an ensemble—the Acting Company—with my class. He gave us our Equity cards and a seat on a bus. We toured the country for four years, starting in 1972. It was the best training. There was nothing that I faced after that I hadn't gone through in the Acting Company. We were heckled in St. Joe; we performed "Measure for Measure" on an altar. We went through stuff that was the equivalent of the old days of trouping.
What advice would you give your younger self?
I wish I had studied better. I wish I had been more serious about my craft. I knew I had talent. I thought it was always going to be there, but I didn't take [myself] seriously. My biggest mistake was having my mind on something else and not my craft. And what was that? Partying in the '70s, '80s, and '90s. What else?