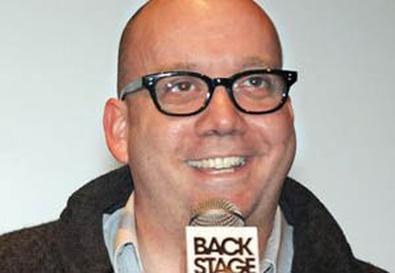 If there's one thing I've learned from working at an actor's trade magazine, it's that actors love Paul Giamatti. Evidence of this was further proven to me last week, when I moderated a couple Q&As with the actor for his film "Barney's Version." Our Back Stage event last Wednesday filled up almost instantly when it was announced, and Thursday night I hosted a talkback for SAG Nom Comm that was so overbooked, they had to turn away several attendees.
Giamatti, his head shaved to play Federal Reserve Chairman Ben Bernanke in the upcoming "Too Big to Fail," was wildly charming both nights. Probably no more so than when he revealed he got his SAG card for playing a "mentally challenged stable boy named Larry" in a Rutger Hauer horror film. Good news! Said film is available on Netflix!

READ MORE AT BACK STAGE'S 'BEHIND THE SCENES' BLOG...