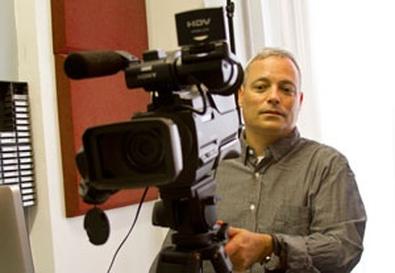 After 12 years in publishing, 36-year-old Paul Schnee became an intern at Hopkins Smith & Barden Casting, proving a fresh start is never too late.

When one of the associates relocated, Schnee was offered a casting assistant position. He and Kerry Barden soon fell into a pattern of working as a team, which led to the two forming Barden/Schnee Casting four years ago, after Hopkins Smith & Barden dissolved.

Since then, Schnee has cast such major films as "The Help," "Mirror Mirror," and "Win Win." "August: Osage County," starring Meryl Streep and Julia Roberts, is in the works.

Yet it's "Winter's Bone," the low-budget feature about a struggling family in the Ozarks, that has special resonance for him. "It was just one of these serendipitous events where everything fell into place, from the finances to the casting," Schnee says. "It was a purely creative casting project, with no pressure to cast stars. That kind of freedom is so rare."

"Winter's Bone," which went on to win a Gotham Independent Film Award and an Artios Award, was also his most daunting project to date. "The more specific the world of the movie, the more challenging the casting," he says. "Our challenge was to find a high-caliber actor who could carry the film and sound authentic. We found that actor in Jennifer Lawrence."

Generally, Schnee is drawn to an actor who has a "clear and readable take on the material and character," he says. "I want to know what the character feels about him or herself, the situation they're in, and the other characters in the scene. I like strong, bold choices even if they're wrong. You can always adjust someone away from something. It's far harder to adjust someone away from nothing. Every audition is money in the bank, whether or not you get the role. You just never know what else we're working on that you might be right for."

The same has held true for Schnee, who turned a post-college mailroom job at mega-agency ICM into a position as assistant to agency head Sam Cohn and then into a three-year gig as a production assistant for Mike Nichols. Leaving behind the glitz and glamour for a career in publishing, Schnee spent 12 years as an editor at Random House, Simon & Schuster, and the magazine Brill's Content. When Brill's Content folded, Schnee applied for that casting internship, and the rest is history.

Schnee is now toying with moving into writing and producing. Looking to combine his publishing experience working with writers and his more recent work in casting, "I'd make the kind of movies I'd want to see," he says. "I like smaller, character-driven films, the kind that are successful at Sundance. In 2012, we had six movies at Sundance. In 2011, we had five at Sundance. Independent films are where we'd go. And I'd love to cast them."


---

Paul Schnee on Audition Etiquette
In general, it's nice to see people come in who can read the room. If I'm not in a chatty mood -- or certainly if you come in for the director and he or she isn't chatty -- then go with that.

I can't stand hearing actors hold up their sides and say, 'I just got this last night/this morning.' I get it. You don't always get a lot of time with material. But when you say that -- or that you have a sinus infection or your allergies are acting up or you had food poisoning last night, all things I've heard -- you are apologizing in advance for not being good. And who knows? Maybe you'll be great. So don't apologize ahead of time.

My advice is always, always, without fail, be polite and pleasant to every single person you ever meet anywhere. You never know if that assistant stage manager working on a crappy showcase you are in is going to be working at Warner Bros, in one or two years. We all live in a very, very, very, very small world.