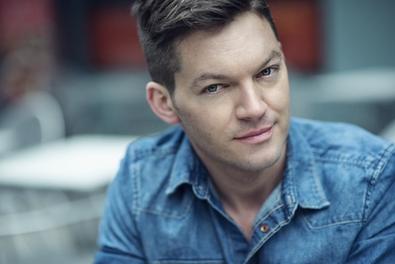 You've seen the ads: All you have to do is pay some money, read some commercial copy, a monologue, or a scene of your choice, and suddenly you too could be signed by an agent or be offered an audition for a hit TV show. Just pay $50 and you can have five minutes with the agent or casting director of your choice! Your big break is right around the corner! Sounds too good to be true, right?
There is a lot of controversy around these "Pay-to-Meet" workshops, and whether or not actors should fork over their hard earned cash to meet casting directors and agents. The company websites brag about all of the actors who have been called in or signed from them. Some actors think it provides them an opportunity for that rare "in-person submission"—the chance for them to meet that big agent or casting director, do a scene for them, charm them, and show them how talented they are. Other actors feel that it is a waste of money—that we should earn the right to be in front of an agent or casting director, and that paying for an opportunity seems like a scam.
The truth is, pay-to-meet workshops have become a necessary evil. Some agents even suggest their own clients sign up for certain casting workshops, as it gives that actor a chance to develop a relationship, so it's easier for that agent to get them in the room when a specific audition comes up. There are some casting directors who only call in actors who they meet in workshops (truth). But what about all of those actors who don't have agents, who spend thousands of dollars on these workshops (yes, thousands) and end up with nothing except an empty wallet and a whole lot of tears?
I've often heard stories from ill-prepared actors who sign up for a ton of these hoping for that big break, only to end up incredibly disappointed. It seems that some actors think they can skip all of the steps, and the hard work, training, and résumé building, that goes into pursuing this career. While the services that these companies provide can make a difference to an actor who is prepared to be there, they also make money off of the actors who don't know any better. The solution? Actors need to really educate themselves and ask the tough questions before going down this road.
Here are the important questions to ask yourself before signing up for these.
Am I ready? This is so important, and where many actors go wrong. Be honest with yourself. Are you in a position in your career where you are ready to be in front of a talent agent or casting director? Many, many actors are not, and are not operating at a competitive level. You have to know your type, your brand, have an amazing headshot, a killer résumé, a great demo reel, and have the money to spend. If you aren't ready, and you keep spending money on these, people will remember you, and if you keep delivering a less than stellar product, it will be harder for you down the road. You should be ready to audition for network TV shows, offer a competitive product, and have the confidence and talent to excel on that higher level.
Have I exhausted every other option? Sometimes sending out mailings isn't enough. Maybe you have sent out tons of headshots, postcards, asked all of your friends for referrals, invited agents to your readings, and emailed your demo reel all over town, to no avail. If the product is good, and they need you, they will take notice. Maybe you are frustrated with the student film world, have done so much free work, that you are ready to be auditioning for bigger roles. If you have done everything, and feel like you are hitting a wall, then maybe now is the time to consider doing some targeted "Pay-to Meets."
Agent, manager, or casting director? Commercials or theatrical? If you are ready, then you have to have a plan. Do you want to target certain agents or casting directors? If you are targeting agents, do your research! Research the agents, find out how big they are, what they specialize in, and decide if they are right for you. Maybe you want to target a manager who has fewer clients and can really bring you to the next step. Go on IMDbPro, look up their client list, see if they have developmental clients, and if they have anyone already like you. Maybe you have more of a commercial look, and want to target commercial agents. If you are going to target casting directors, make sure they are actively casting. That means they are casting right now, on a show that you are right for. I suggest targeting five theatrical agents, five commercial agents, five casting directors (actively casting shows you are right for), and five managers.
What do I expect in the interview? You will have five minutes in the room, and someone will knock on that door when your time is up. Use it wisely. Present a scene that is right for you, and something you could realistically be cast as. Look your best! Short and sweet, at most two pages, with you doing most of the talking. Know three shows that you are right for (ones that are casting in your city, not on the opposite coast). Know your six-month plan and be prepared to summarize it ("I want to book three co-star roles and then move up to guest stars, etc.")
What do I expect from this? A lot of the time, they will just say, "Great job! Nice to meet you." Sometimes they will be very excited about you, tell you to email them the next day, and then you will never hear back. Some will want to start freelancing with you right away, and you will never hear from them. Some will tell you to "let them know when you book something." Some will want to sign you and start getting you auditions immediately. Remember that all of them are being paid to be there, and some aren't necessarily looking for new talent. This is why the websites for these companies say, "These are for educational purposes only, and are not a guarantee of employment." You have to think of it as a chance to start a relationship with someone, for someone to get to know your work, and to not expect anything from it right away.
The bottom line is you have to decide for yourself if you are ready, and if you genuinely feel like this will get you to that next step. Keep working at your craft, keep putting good work out there, and developing relationships.
Like this advice? Check out more from our Backstage Experts!
Matt Newton is a film and tv acting coach, a professional actor, and the founder of the MN Acting Studio in New York City, which offers on-camera classes for all ages and levels. He is also the on-set coach for the CBS show "Blue Bloods," the author of the popular book "10 Steps to Breaking Into Acting," (available on Amazon), and teaches classes and workshops all over the U.S. Matt has coached Golden Globe nominees, Emmy award winners, has worked as an on set coach on feature films and TV shows, and has been a guest talent judge on several reality shows. Most recently Matt was the acting coach for the film "#Horror" starring Chloë Sevigny and Timothy Hutton, to be released in 2014.
As an actor, Matt's credits include: "Ugly Betty," "The Americans," "Royal Pains," "Drake and Josh Go Hollywood," "Criminal Minds," "Gilmore Girls," "Guiding Light," "Dragnet," "Men Who Stare at Goats," "Van Wilder," "Poster Boy," and numerous other TV shows, films, and commercials.