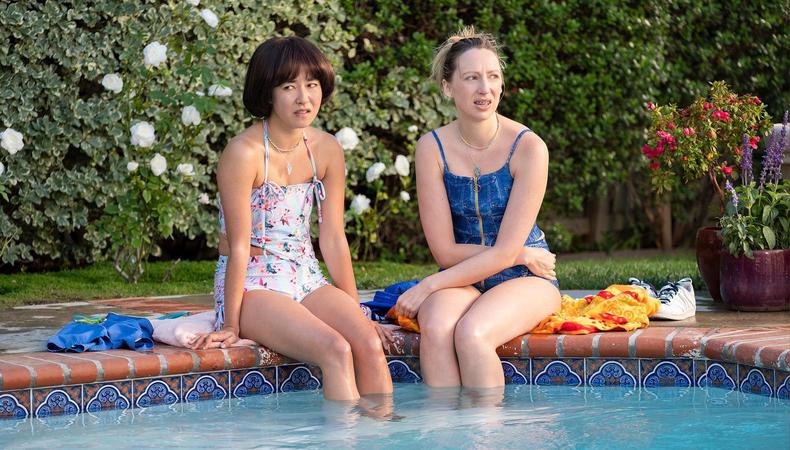 The following content has been sponsored by Hulu.
Hulu's hit series "Pen15" isn't your typical coming-of-age comedy. Not only do co-creators Maya Erskine and Anna Konkle star as hilariously awkward 13-year-old versions of themselves, they're two of the only adults in a cast populated by actual middle schoolers.
"It's like having a mirror up to you," says Erskine of stepping into the shoes—and unflattering wig, fashion, and even posture—of her younger self. Because every cringe-worthy scenario on "Pen15" is autobiographically inspired, Erskine and Konkle can fully inhabit their roles in a way no other TV actors can. As Erskine points out, "That is so freeing for us—really, because it's our show, we get to run around wild."
"Getting to create the show and write it, you get to make all those decisions," agrees Konkle. "I'm just going to show you my insecurities because, at that age, you're so bad at covering them up."
Throw in the fact that they're surrounded by co-stars who are actually age 13, and "Pen15" becomes an absurdist comedy that treats its characters with the utmost seriousness. "We were really interested in authentic kids," says Erskine of casting the ensemble. "Kids that didn't have a shine or gloss to them, just reading it as naturally as possible."
The comedy Erskine and Konkle generate as the only adults amid a cast of authentic middle schoolers is unabashedly awkward, often heart-warming, and always laugh-out-loud funny. For more on "Pen15," visit fyc.hulu.com.