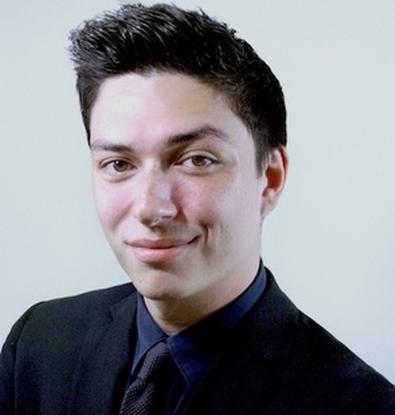 Navigating your way through the entertainment industry can be treacherous. That's why you need to assemble your powerhouse E-team, entertainment team, or entourage. These people play vital roles in your off-screen life, they keep you going and help lead your career in the right direction.
Assembling your team, you'll want at least one of the following people:
1. The agent. The agent is there to get you connected to the casting directors. Needless to say, your agent is a major part of your E-team and career. You'll need to get close with your agent and express what type of work you're looking for. Your agent will work with you and challenge you.
2. The publicist. Whether they are a legit publicist or an aspiring one, it never hurts to have a PR conscious individual on your team. This person will be able to see how you're perceived on a multitude of levels. They'll also evaluate your social media and prevent you from drunk tweeting.
3. The experienced. There's always a need for the "mentor" or experienced individual in your group. This person may have starred in a major role or maybe they've been in the industry forever and just know how the system works. Though they have experience, take their advice with a grain of salt. If they aren't where they want to be, then there's no need for you to follow.
4. The realist. This person may or may not be in the industry but they have a particular knack for keeping you grounded and preventing your little heart from getting broken when you don't receive a callback. This person gives you motivation to shut them up, whether you want to hear their advice or not.
5. The cheerleader. This group usually consists of your parents, friends, or people that believe you will be famous one day and want to solidify their friendship with you before you forget them. These people radiate positive energy and feed your fire to continue trekking forward.
Want more acting tips? Watch below:
Inspired by this post? Check out our audition listings!
Garrett O. Thomas has been working in public relations for several years. He lived in Tucson, Arizona where he focused on restaurant publicity, combating restaurant foreclosures during the economic recession in 2008.
Eventually, he moved to Houston where he began working in technology publicity. Promoting software and online publicity integration for Fortune 500 companies. After handling more than 12 contracts and overseeing hundreds of thousands in contractual agreements, he decided that he wanted to progress his career into the entertainment industry.
He got a job as a celebrity publicist for Def Jam artist, Jeremih in New York. While Garrett collaborated with Def Jam and CAA, Jeremih received a Billboard Awards 2012 nomination for Top R&B song. From that point on, Garrett has worked with musicians, actors, and producers, promoting brands and educating them on his publicity knowledge and increasing his reach into a variety of areas in the entertainment industry.
You can follow Garrett on Twitter and friend him on Facebook!