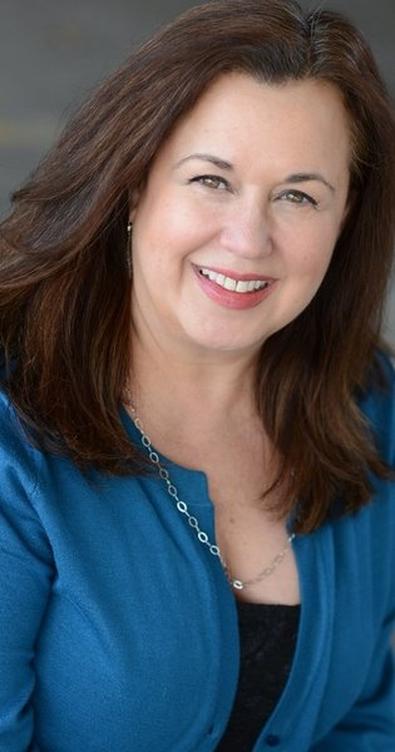 Rebecca Shrager moved to Atlanta, Ga., at the age of 18 to attend The Atlanta College of Art and eventually found work in the advertising industry. During her time there, Rebecca coordinated photo shoots for companies like Coca-Cola, and saw that there was a need for actors and models with an uncommon and individual look. She searched for and found the people who fit the bill and opened up the People Store. Today the People Store is one of the most successful and well-respected talent agencies in the country, with offices in Atlanta and New Orleans, La. We spoke with Rebecca about the pros and cons of Atlanta's production tax incentives and what she looks for in an actor.
What is the People Store about?
We are a talent agency. We represent the actors and we are officially their agent. When I started out it was just me—I literally went from headshots and a folder in a filing cabinet to what the business is now. We have grown organically as different areas of the business have evolved. In 2002 I merged with Brenda Pauley, who runs the film and television division. At the time, Brenda and I were the two strongest agencies in film in Atlanta so we decided to merge. We do everything including film, television, commercials, print, and voiceover. But I think the main thing that we're known for is that we have really excellent actors.
How has the tax incentive changed the industry in Atlanta?
Everybody in the film industry here knows that the tax incentive is the only reason this is all going on. I mean it's not because people just want to come to Atlanta to work—they do but they get such a huge break. And the tax incentive, while a good thing, makes it more challenging for our local actors because people from elsewhere want to come here and work. So they have to really be on top of their game—they can't just be good looking, they have to be good at their craft.
How does the tax incentive affect the People Store?
These productions still want to try and get as much local talent as they can and they're going to book people. You may have a breakdown that has 60 roles on it—they're going to bring the name actors out of Los Angeles, but they're going to book the majority of the movie from here because they don't want to be flying people in. So how it affects us, is that we have all the production here and the infrastructures here and all the filming is here so we are the ones working nonstop.
How is the industry changing?
The industry is always changing. It's never boring. It used to be that the actors would go in-person to an audition, but now a lot of the auditions are self-taped. It's all digital. So that is the main thing that has changed.
What is your relationship like with casting directors?
We have such a good relationship with the casting directors. They know us really well and they know that we have great talent, so they count on us sometimes to help them, especially if there's a role that they can't find. They respect our opinions; Brenda has a very keen sense and the other agents do, too.
What do you look for in an actor?
We're very selective. At this point we're not trying to grow the size of the company, but the quality. We make sure whomever we bring on is in a category we don't already have lots of people in. For example, if you came in and we had someone who looked just like you and we thought you were equally as good, we would probably still say, "Sorry we won't be able to represent you." Most of the time now we see new people through referrals from other people we represent, or casting directors, coaches, or teachers.
Inspired by this post? Check out our Atlanta audition listings!