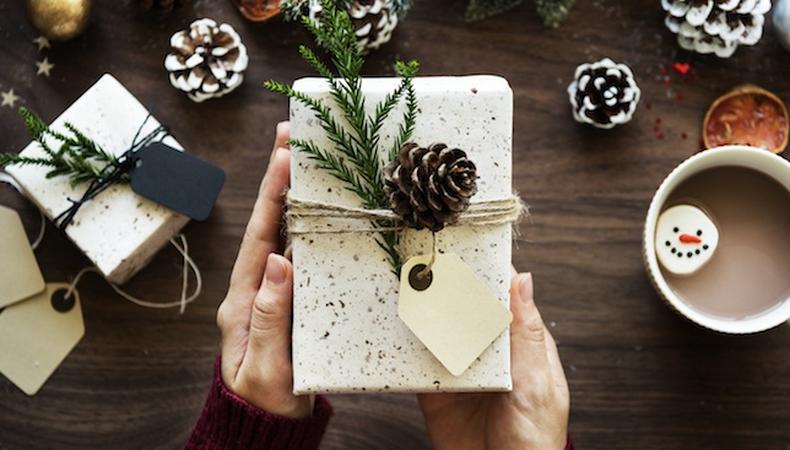 As the holiday season becomes less and less avoidable, you might be wondering what gift to buy the actor in your life. Here are some practical presents they'd appreciate, whether they're students, greenhorns, or professionals.
A Helpful Resource for Accents and Dialects
For actors, a region-specific voice can be a fun but intimidating challenge. Acquiring a dialect often takes time. The pressure to respect a culture by accurately portraying their particular way of speaking is imperative for any actor's craft and reputation. While some productions provide a dialect coach to help find the specific nuance or cadence of the dialogue, other directors expect actors to do prep work on their own. Paul Meier's book, "Accents and Dialects for Stage and Screen" is a muscular resource offering 24 accents and dialects from around the world. This text is commonly found in top-level training programs and dialect classes. It's as comprehensive as it is user-friendly. The package is accompanied with 12 CDs to supplement the phonetic instruction in the book. This book is sure to be a valuable life-long resource for any actor.
Kneepads; Rehearsal Skirts and Jackets; Jazz Shoes
While some Equity contracts require producers to have these items accessible for actors, it is always a good idea for an actor to have them prepared to deploy if needed in the rehearsal hall. Well-fitted, cloth-cushion knee pads that don't bulge out too far are essential to help protect actors in movement-heavy blocking, stage combat, or choreography. Rehearsal skirts and jackets help an actor in a period-specific piece rehearse accurately with the nuances of their costume in mind, as they dictate how characters move, gesture, and react. If they're playing a role that will eventually be costumed in a skirt or a jacket, having these "doofer" (stand-in) costume piece will help prepare the body language of their character appropriately. In movement-heavy pieces, it is important to have shoes that are not casual street shoes in rehearsals for safety, flexibility, and to ensure that they don't accidentally scuff up the boards. It is a good idea to have some well-fitting jazz shoes. Jazz shoes have a gritted soul that allows for safe traction but are also flexible, making them ideal for creative movement. (For all the actors reading: at a certain point in the process, it will be helpful to consult with the costume department or stage management to see what kind of shoes your character will be wearing, so, like with the skirt and jacket, you can prepare the body language of your character appropriately.)
Fun Acting Exercises for Anyone
Actors often make some extra dough teaching workshops, lessons, or engaging in educational residencies. A treasured tool for actor-teachers is Augusto Boal's "Theatre Games for Actors and Non-Actors." This thick text is full of easy-to-play, easy-to-administer "gamercises" (as the book calls them) for participants of any age at any skill level. The activities are full-participation and require little prep work on the side of the students. The gamercises rarely require tangible materials, though students are advised to wear flexible clothing. The activities Boal outlines are derived from his revolutionary pedagogy of "Theatre of the Oppressed," which aims to utilize theater as a social tool for subverting systemic suppression. "Theatre Games..." has little of Boal's academic theory but instead focuses on providing the reader with hundreds of activities that will guarantee a good time and a meaningful theater lesson. Under careful instruction, these exercises can also be utilized as gateways to powerful conversations about social justice.
Exploring Vital Theater
Playwright Jordan Tannahill addresses the fear of theater feeling more like a begrudging obligation rather than an exciting event. In his gutsy book, "Theatre of the Unimpressed: In Search of Vital Drama," Tannahill travels the world speaking with theater-makers, thinkers, critics, and audience members to assess what makes theater exciting and relevant in the 21st century. This book is open, honest, and upfront about where theater stands in modern life. It confronts the realities of contemporary theater-making and patronage in an unafraid and frank tone. But it is also an inspiring read for artists and budding students to jog their creativity towards doing work that Tannahill would call vital. The book's brashness and openness make it a fun and inspiring read for the actor who seeks not only to knock on doors but to open doors themselves.
Makeup Kits
Like kneepads and rehearsal skirts, some Equity contracts require producers to provide makeup once the production moves into dress rehearsal. Some theaters are also mandated to provide appropriate instruction for how to apply stage makeup, whether it be a basic foundation or special effects. However, it is also crucial for actors to be proficient in applying stage makeup. Stage makeup is not only deployed for gory effects or fantastical characters but depending on the size of the theater and the number of stage lights, makeup can also be essential for articulating an actor's facial expressions. Any actor who knows how to apply makeup expertly will be an asset to a cast and will earn respect amongst the company. If an actor does not have his or her own makeup kit, the best place to start is with a Bill Nye makeup package. The packages vary in size, price, and specialties depending on how big you want your toolkit to be. These makeup kits are often required purchases in theater training programs, as they're considered an essential supply for any actor. However, if you're buying this as a gift, it might be best first to do some consultation with the actor you're purchasing it for to make sure you're respectful of their skin tone, dermatological needs, and creative intents.
Happy Holidays!
Ready to get started with Backstage? Become a subscriber here!