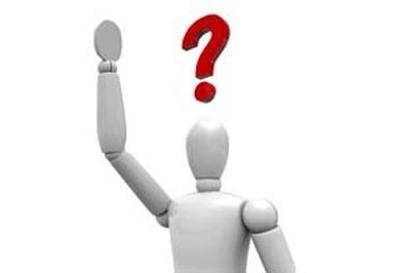 Steve Bakken
Los Angeles; 'Blue Blood,' 'Hercules in Hollywood'
I used to study at the Coronet Theatre on La Cienega in the adjacent Actor's Lab Studio. The class was linked with a group of guys who called themselves the Playwrights Kitchen Ensemble. It was headed by Dan Lauria and Joe Cacaci, and the Lab was taught by H. Richard Greene and Richard Zavaglia. PKE would hold staged play readings every Monday night for a regular crowd of L.A. theater lovers, who could see the show for free. These readings were part of a process intended to develop new plays submitted from all over the country.
Sometimes, if the guys particularly liked an actor enrolled in the Lab, they would invite him or her to be a part of these readings when there was an opening in the cast. Well, I was liked and got the chance to play lead roles in several shows. The cast always included well-known actors who were involved with PKE. I was brought in one Monday night to do a show opposite Christopher Lloyd. I played an officer of the Nazi army in charge of executing Lloyd's character, who was being held in a concentration camp. We had little rehearsal time, but I was able to put together a solid character, high German dialect and all.
The show went well. Afterward, I was approached by cast members and audience alike, and the common question was "What are you working on?" I was fairly new to L.A., only 24 years old, and I didn't have any response for them.
Looking back on it, this particular performance stands out in my mind as very important, because it was the first time I felt truly validated as a professional actor. I was able to stand on stage with Christopher Lloyd and hang, so to speak. I realized that I had a place on that stage, that I had a place in this business. And self-doubt no longer had a place in my artistic makeup. It is an empowering thing, and a necessary thing as a professional actor, to be able to truly feel that you belong on that stage or in front of that camera. I am proud to say that I know I belong in this business.
Alycia Delmore
Seattle; 'Humpday,'
'We Go Way Back'
Two years ago, I did a Shakespeare play, "Pericles," for a small Shakespeare company in Seattle, with a director named Sheila Daniels. I played Thaisa, which is not a huge part, but from start to finish the production was one of the most collaborative—I would almost say spiritual—processes. My husband was the set designer, and it was the first time that he and I had ever worked together. Because of that, I was much more aware of the show's entire design process.
Also partially because of that, and partially because of the way it was cast, it was one of those magical shows in which everybody involved is just absolutely present for it. I was really given the opportunity to bring my absolute best work to the play, and every night I was so happy to go to work. I was so proud of the work we were all doing, and I feel like everybody working on the show was really proud of their work too. Everybody just brought their A game. It was one of those really rare, perfect shows.
Paola Turbay
Los Angeles; 'The Secret Life of the American Teenager,'
'The Closer'
As an actor, it's always hard to be proud of yourself. I always expect more, or I think of so many other ways I could have approached a scene. I think it's a constant need to explore and go deeper and deeper.
But I must say that a week ago, I had a very good feeling. A nice sensation. I smiled when I saw the dailies of an episode I'd just shot for A&E's series "The Cleaner." I played Angie, a wonderful mother and the wife of a successful boxer, who has sunk into the world of narcotics and alcohol in order to handle a life she doesn't feel is her own.
I wanted to be very careful to "play" and not "act" an addict. That fine line can turn a wonderful character into a catastrophe. Although I've had a drink before, I've never been an addict. And although I do know a few addicts, I had to understand the way they process. Some research and getting to know Angie through her life, her thoughts, and her pain gave me the tools to give life to her and tell her story.
I had always wanted to play a disturbed woman. This was my chance. And I was really proud.